Content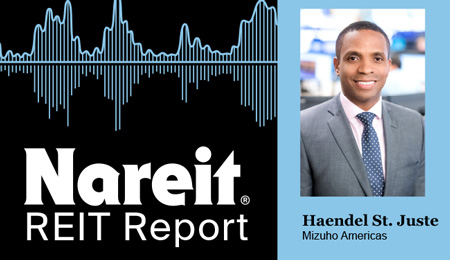 While retail real estate faced challenges in 2019, performance varied quite widely across the sector, a trend that is likely to continue into 2020, according to Mizuho Americas REITs analyst Haendel St. Juste.
St. Juste was a recent guest on Nareit's REIT Report podcast. He highlighted the disparity in performance between regional malls, which faced challenges, and shopping centers, that have had a "formidable run."
In terms of the regional malls, "there's lots of uncertainty with key tenants heading into 2020," he said, while also describing Simon Property Group (NYSE: SPG) as "the most investable company in that space."
For those investors looking for retail exposure, St. Juste highlights the triple net lease segment, which he feels offers "the best risk-adjusted returns."
As for grocery-anchored retail real estate, "there is relevance for a lot of grocers over the next decade, but it's hard to imagine we'll have the same number." He noted that REITs have been more focused on better-located assets and healthier grocers, including Whole Foods and Publix.
St. Juste commented on the work REITs have done in terms of culling from the bottom of their portfolios and reinvesting into better-located assets, and in some cases adding non-retail uses. "Over time, identifying the highest and best use for some of the best space in your portfolio involves adding a bit more non retail," he said.
As for the possibility of M&A activity in the sector, St. Juste said that "when you look on paper there is enough disparity in the multiples to support M&A in many cases." However, he ruled it as unlikely, given the trend for REITs to focus on "fewer, better-quality, more durable assets."
For 2020, St. Juste expects an active redevelopment story will continue across the retail landscape "as companies position their portfolios for the new paradigm—not only focusing on better quality locations but reinvesting capital into their assets and making them stronger."