Content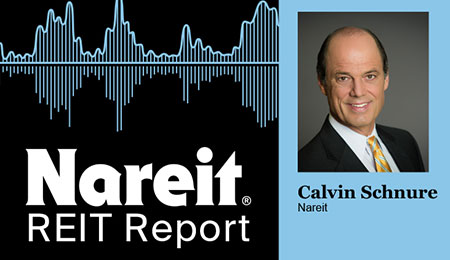 The retail real estate sector is leading the way in terms of preparing for a post-COVID 19 return to more normal business operations, according to Nareit Senior Economist Calvin Schnure.
Speaking May 4 on the Nareit REIT Report, Schnure pointed to the various new safety measures that Simon Property Group, Inc. (NYSE: SPG) has implemented in order to reopen some of its malls.
"The retail sector and the shopping malls are not isolated, they're just the first part of our economy that's going to be dealing with a post-COVID world. They are pioneering the way so that people can interact safely together," Schnure said.
"Retail [real estate] is going to lead the way in how we deal with the environment over the next couple of years," he added.
Schnure also commented that a near-doubling of the personal savings rate in March to 13% is building an extra reserve for future spending when the economy starts to recover. "At the current rate we'll have half a trillion dollars in additional savings when the economy gets going—this is something that is very different from past cycles," he said.
Looking ahead, Schnure said the release of first quarter earnings from REITs will be accompanied by continued interest in the level of rent payments being received across the industry. Meanwhile, the April jobs report due out this week will be scrutinized for information on which sectors of the economy have been hardest hit.