Content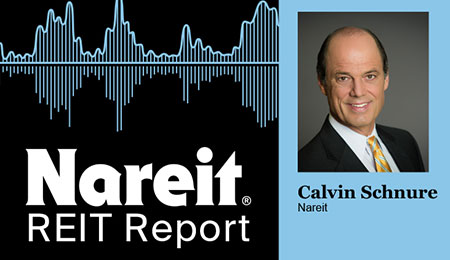 Retail sales data for July point to a resumption in consumer spending, providing a boost for the retail REIT sector that has been under pressure throughout the coronavirus crisis, according to Nareit Senior Economist Calvin Schnure.
Retail sales rose 1.2% in July. While the increase was slower than that seen in the previous two months, sales rose to a level that was higher than before the crisis. Schnure noted that this is the fastest in history that retail sales have ever fully reversed the decline that occurred during a recession.
"This is good news for the retail REITs in the months ahead, that we're seeing the retail spending coming back," he said.
The retail sales data wasn't all positive though, with restaurants and bars are still nearly 20% below where they were a year ago and unlikely to recover until a vaccine is available, Schnure said.
Other reports also showed momentum in the economy, Schnure noted, with the Federal Reserve reporting that industrial production rose 3% in July, after a 5.7% gain in June.
REITs were mixed in response to the news, with total returns from the FTSE Nareit All Equity REITs Index down 1.8%.  Although there weren't any areas with big declines, several sectors were down 2-3%, including office, industrial, residential, health care, infrastructure, and data center REITs.  Gains were seen among retail, lodging, self-storage, and diversified REITs.
With the second-quarter earnings season now at a close, Nareit will soon be publishing the T-Tracker quarterly earnings summary of the REIT sector. The report will help investors evaluate the overall performance of the 218 REITs in the sector, including earnings, occupancy rates, leverage and coverage ratios, and more, Schnure said. The T-Tracker will be available to view at REIT.com/T-Tracker.
Schnure noted that the overall flavor of the second quarter T-Tracker reflects a "very disappointing quarter." However, it does show several areas where REITs are resilient, including the strength of their balance sheets, he added.