Content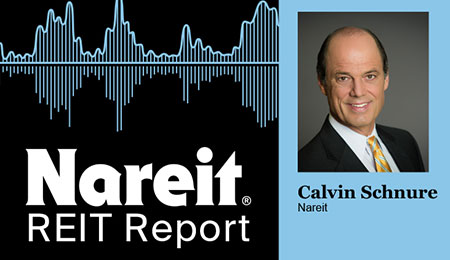 Retail sales figures for September came in stronger than expected, laying the groundwork for a potentially robust holiday sales season this year, according to Nareit Senior Economist Calvin Schnure.
September retail sales jumped nearly 2%, which was stronger than expected. "The economy's not as weak as some people may have feared a month or two ago," Schnure said.
Nearly all categories of spending are running at about 5% above pre-pandemic levels, although a few notable exceptions include gasoline, restaurants, and clothing and accessories, Schnure said. The overall gains mean that "we could well see a surprisingly robust holiday sales season," he noted.
"It's true the overall economy is weak, and many families are struggling with lost jobs and lost incomes, and many of those will not have a strong holiday season," Schnure pointed out. However, he noted that the vast majority of households have continued working through the crisis and have not been spending money on going out to dinner or entertainment.
"They have been accumulating money in the bank and this may be a good chance for them to spend it," Schnure said.
Meanwhile, REIT share prices fell last week. The FTSE Nareit All Equity REITs index had a total return of negative 2.7%, with most property sectors in the red. The REIT sector has been bouncing around of late, and last week's declines follow a couple of weeks of gains, Schnure noted.