Content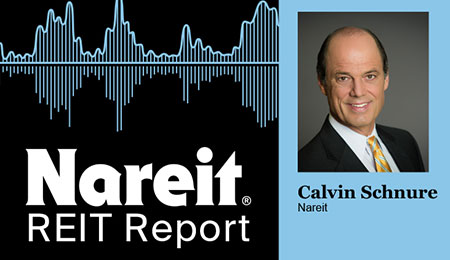 A slowing of payroll employment in September raises concerns over the pace of the economic recovery in the months ahead, Nareit Senior Economist Calvin Schnure said.
Speaking Oct. 5 on the REIT Report, Schnure noted that despite the 661,000 rise in payroll employment in September, "the report had more warning signs than good news."
The increase came in below market expectations, and while the unemployment rate dropped to 7.9%, a big part of that was because people stopped looking for jobs—especially women and minorities.
"If we're not able to get more rapid job growth, this recovery is going to take a long time and it's going to continue doing a lot of other damage to the economic fundamentals," Schnure said.
At the same time, the slowing job market underscores the need for more support for the economy, Schnure said, indicating that Congressional assistance needs to emerge in days rather than weeks.
Meanwhile, REIT share prices rallied last week. The FTSE-Nareit All Equity REITs index posted a total return of 5.5%, trimming the year-to-date decline in total returns to the single digits, Schnure observed.
Health care REITs led among the property sectors with a 7.8% total return, followed by retail, with a return of 7.6%, diversified  at 7.2%, and lodging/resorts  at 6.9%. The lowest-performing REIT sector for the week, infrastructure, had a total return of 2.4% that exceeded returns on the Russell 1000 and the S&P 500, he added.