Content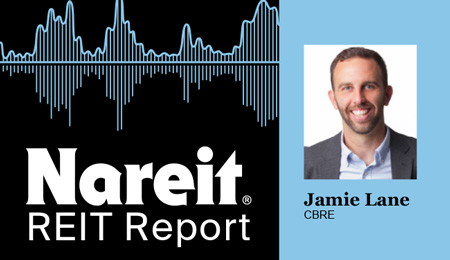 While the growth in the supply of short-term rental (STR) units has tempered in recent years, the STR market is an important factor in valuation calculations for the traditional lodging sector, according to Jamie Lane, senior managing economist of CBRE Americas Hotels Research.
Speaking on the Nareit REIT Report podcast, Lane noted that with a bigger inventory of STR units now in place, year-over-year percentage growth rates for STR supply in the U.S. will continue to ease. STR unit supply grew by 26% in 2019, down from 39% in 2018, and down from the seven years of exponential growth prior to that. The rate of supply growth is expected to slow in 2020 to 19%.
Despite the slower growth rate, new units have still averaged over 100,000 per year since 2016, with 2020 marking the fifth consecutive year that this threshold has been met. As a result, the supply penetration rate of STR units to traditional hotel units reached almost 10.5% in 2019 and is expected to hit 12.2% in 2020, Lane said.
In 2014, the vast majority of STR units were coming online in urban areas. Lane notes that since then, most of the growth has primarily occurred in rural and suburban areas. Urban units dropped to 21% of the total STR supply in 2019 from 46% in 2014.
Nationally, the average discount on a comparable STR unit is roughly 5%. However, that discount extends to as much as 30% in major urban markets, Lane said.
"The discount is really there and it's not surprising it's been such a popular option in those urban locations," Lane said.
Non-traditional product offers a new level of competition, Lane said, and the impact on lowering year-over-year growth rates and average daily rate (ADR) growth for traditional lodging could be as much as 2% per year.
Looking ahead, Lane pointed to the introduction of new regulation for the STR market that could put pressure on supply growth in future. Other trends to watch include the rise of branded STRs, which Lane noted have seen the fastest growth in the past few years.
Lane also said he expects to see more direct competition between STRs and traditional hotels as online travel agents (OTAs) include STRs in their search mechanism.