Content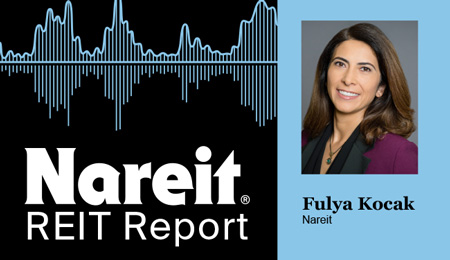 On the 50th annual Earth Day celebration, Nareit Senior Vice President for ESG Issues Fulya Kocak said the social aspect of ESG is likely to see greater focus as a result of the coronavirus crisis.
Speaking on the Nareit REIT Report podcast, Kocak said that while attention to social matters was already gaining a lot of interest before the crisis,  "after we return to our new normal we are going to see more focus on health and wellness as well as flexibility and adaptation of the workforce to different ways of getting things done."
Kocak also commented on the upcoming Nareit ESG annual report, which will highlight the increased reporting underway by REITs.  "There has been good progress made on the transparency aspects of ESG," she said.
Meanwhile, Nareit's REITworks Conference 2020, scheduled for September, will look at how ESG issues overlay a business' entire operations, rather than functioning as a separate area, Kocak said. Other issues to be discussed include ESG disclosures and best practices, "and how we can take the REIT industry forward with its leadership around every kind of ESG initiative," she added.
Sign up here to get the latest updates about REITworks and to be notified when registration opens.