Content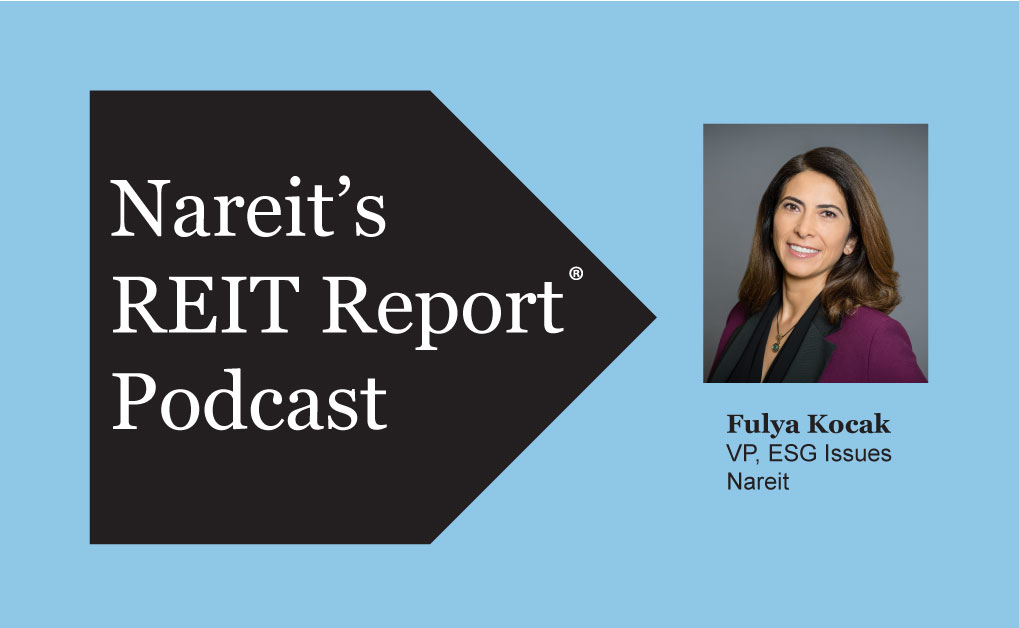 Nareit's ESG Forum is taking place in Seattle from Jan. 23 - 24. The workshop offers an opportunity for Nareit members to gather to discuss best practices and opportunities to advance real estate sustainability. Nareit Vice President for ESG Issues Fulya Kocak appeared on Nareit's REIT Report Podcast to preview the event.
The ESG Forum, which was formerly known as the Leader in the Light Working Forum, will include a panel with real estate investors in which they discuss some of the sustainability issues that command their attention when evaluating companies. Attendees will also review case studies from Nareit member companies on implementing state-of-the-art sustainability solutions.
Attendees of the forum generally include dedicated sustainability professionals from REITs, according to Kocak, as well as general counsels, investment managers, asset managers and more.
Kocak noted that, as has been the case in the past, sustainability reporting is likely to remain a key topic of interest at the 2018 forum. Other important topics will include climate events, she said.