Content

Message from the President
The U.S. House of Representatives and Senate passed a Terrorism Risk Insurance Act (TRIA) reauthorization bill last week that is now headed for President Obama's signature.

TRIA was enacted in 2002 following the 9/11 terrorist attacks as a federal plan for economic continuity and recovery after a severe terrorist attack. Since then, the program has preserved the availability of terrorism risk insurance in the current marketplace. NAREIT and its partners in the Coalition to Insure Against Terrorism (CIAT) have worked since TRIA's inception to make sure that this critical program remains in place, undergirding U.S. economic stability and security in the face of the ongoing terrorism threat.

However, TRIA sunset briefly at the end of 2014 when an extension bill stalled in the Senate, a casualty of an unrelated amendment added to the legislation. In the interim between the 113th Congress adjourning in December and the 114th Congress going into session last week, NAREIT and CIAT impressed upon policymakers the importance of reviving the program and creating certainty in the insurance marketplace.

The actions of Congress last week indicate that its members clearly understood the necessity of TRIA. Leadership in both houses immediately went to work on passing the reauthorization bill, which was completed within days of Congress' return to Capitol Hill.

Once President Obama signs the bill into law, TRIA will be extended through the end of 2020. NAREIT commends Congress and the president on their quick action, as well as all of the NAREIT members who advocated for extending the program. NAREIT will continue to work to see that TRIA remains in place for the foreseeable future.






Steven A. Wechsler
President and CEO
House, Senate Pass TRIA Extension Bill; Headed for Obama's Signature

The U.S. Senate and House of Representatives passed the "Terrorism Risk Insurance Program Reauthorization Act of 2015" (H.R. 26) by overwhelming margins last week, clearing the way for President Obama to sign the bill into law and reauthorize the Terrorism Risk Insurance Act (TRIA) through 2020.

Within two days of the 114th Congress taking office on Jan. 6, the Senate passed the bill by a vote of 93-4, while the margin in the House was 416-5.

CLICK HERE to read NAREIT's press release on the House and Senate votes.

"Passing a bill to reauthorize TRIA was one of the first actions taken by the 114th Congress, and we look to President Obama to sign the bill into law with similar expediency," Wechsler said.

CLICK HERE to read a letter written to House Financial Services Committee Chairman Jeb Hensarling (R-TX) by NAREIT and its partners in the Coalition to Insure Against Terrorism (CIAT) in support of passing H.R. 26. CLICK HERE to read a letter written to Senate Majority Leader Mitch McConnell (R-KY) by CIAT calling on the Senate to pass the bill.

(Contact: Robert Dibblee at rdibblee@nareit.com)
REITs Up 27 Percent in 2014, Doubling S&P 500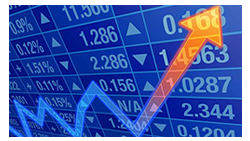 U.S. REITs delivered a banner performance in 2014, doubling both the total return and the dividend yield of the S&P 500.

The FTSE NAREIT All REITs Index had a total return of 27.15 percent and dividend yield of 4.00 percent for 2014. In comparison, the S&P 500 produced a 13.69 percent total return for the year with a 2.00 percent dividend yield at year-end. The FTSE NAREIT All Equity REITs Index produced a 28.03 percent total return and a 3.56 percent dividend yield in 2014, while the FTSE NAREIT Mortgage REITs Index delivered a 17.88 percent total return with a 10.66 percent dividend yield.

Residential REITs were the top-performing major REIT market sector for 2014, with manufactured homes and apartment REITs delivering total returns of 46.20 percent and 39.62 percent, respectively. Health care REITs delivered the second-best performance of 2014 with total returns of 33.32 percent.

Listed real estate also proved to be a good investment globally in 2014. The FTSE EPRA/NAREIT Global Real Estate Index, which represents 464 listed real estate companies from around the world with a combined equity market capitalization of $1.4 trillion delivered a total return of 14.73 percent in 2014 with a dividend yield of 3.40 percent.

In the latest edition of Quick Study on REIT.com, Brad Case, NAREIT's senior vice president for research and industry information, said constrained supply conditions meant that "no sector performed badly" in 2014. He added that in addition to producing strong returns in 2014, Equity REITs offered a dividend yield of more than 3.50 percent. Mortgage REITs posted a dividend yield of more than 10.00 percent.

CLICK HERE to view the entirety of Case's video interview with REIT.com.

(Contact: Ron Kuykendall at rkuykendall@nareit.com)
REIT.com Videos: CEO Spotlights
REIT.com conducted video interviews with REIT CEOs at REITWorld 2014: NAREIT's Annual Convention for All Things REIT. Here's a sample of the videos currently available online.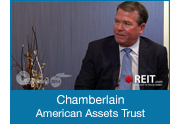 John Chamberlain, president and CEO of American Assets Trust (NYSE: AAT), says compelling acquisition opportunities are not available for his company at this time. In terms of development, American Assets Trust has about $300 million in projects underway, and its development pipeline "is probably more than twice that amount," according to Chamberlain.

"Things are very, very expensive, and the returns that we can find through development far exceed what we would obtain in an acquisition," Chamberlain says.

CLICK HERE to view Chamberlain's interview in its entirety.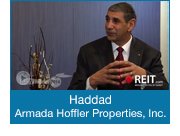 Louis Haddad, president and CEO of Armada Hoffler Properties, Inc. (NYSE: AHH), notes that the company specializes in high-barrier-to-entry properties, and, as a result, leasing levels across the portfolio are near 100 percent. Meanwhile, Armada Hoffler has been especially active in public-private partnerships and is seeing a "tremendous amount" of opportunities with city municipalities, according to Haddad. Additionally, the company's development pipeline is particularly robust, he says: "It's probably at its highest level in our history."

CLICK HERE to view Haddad's interview in its entirety.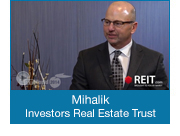 Timothy Mihalik, president and CEO of Investors Real Estate Trust (NYSE: IRET), discusses the influence of the Bakken oil field, located in North Dakota, on the company's performance. Mihalik notes that the oil field has triggered growth in population ancillary services.

"Bakken has had a fantastic impact," Mihalik said. "Obviously, we've known that oil has been around in North Dakota for more than 50 years, and we've been a part of those markets through all of that time. But hydraulic fracking has really been a game changer."

CLICK HERE to view Mihalik's interview in its entirety.

(Contact: Matt Bechard at mbechard@nareit.com)
NAREIT Comments on OECD Model Tax Convention Proposal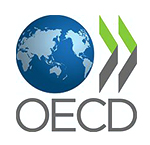 NAREIT submitted comments last week to the Organisation for Economic Cooperation and Development (OECD) regarding proposed changes to the OECD Model Tax Convention.

The OECD's proposed changes are intended to prevent the granting of treaty benefits in inappropriate circumstances. NAREIT recommended that "consistent with the OECD's prior work, the eligibility of U.S. REITs for treaty benefits should be determined under the rules applicable to companies."

CLICK HERE to read NAREIT's submission.

(Contact: Dara Bernstein at dbernstein@nareit.com)
Leader in the Light Working Forum to Have Record Attendance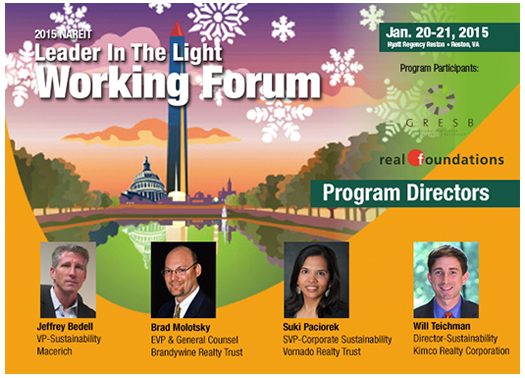 A record-setting number of NAREIT Corporate Members have already registered to attend the 2015 Leader in the Light Working Forum next week.

The Leader in the Light Working Forum is a hands-on collaborative workshop that provides NAREIT Corporate Members with an opportunity to advance the sustainability conversation and to better understand leading sustainability practices among their peers. The Working Forum will be held at the Hyatt Regency Reston in Reston, Va., on Jan. 20 and 21.

CLICK HERE to register and learn more about the 2015 Leader in the Light Working Forum. Questions about the event can be directed to Katelyn Rowland at krowland@nareit.com.

(Contact: Sheldon Groner at sgroner@nareit.com)
NAREIT's Schnure Presents Single-Family Rental Research to AREUEA and ASSA

Calvin Schnure, NAREIT's vice president for research and industry information, spoke last week at the annual research meetings of the American Real Estate and Urban Economics Association (AREUEA) and Allied Social Science Association (ASSA) in Boston.

Schnure presented his research on the single-family rental (SFR) business model that has developed in the aftermath of the housing crisis, including several recently formed REITs. Schnure's research refutes some popular misconceptions that the SFR business is a short-term play on a rebound in house prices, rather than a sustainable business model.

Schnure argues that the transition from a homeownership rate of near 70 percent at the peak of the housing boom to below 65 percent has required hundreds of billions of dollars to purchase homes for rental use, as well as the managerial expertise to operate these rentals. REITs and other institutional investors provided the capital and operational expertise to help smooth the transition from a high homeownership rate to greater rental occupancy, which has helped ease strains in housing markets across the country, according to Schnure's research.

(Contact: Calvin Schnure at cschnure@nareit.com)
Top 10 News Stories of the Year

Real Estate Investment SmartBrief is NAREIT's free, daily executive news summary providing nearly 25,000 subscribers pertinent market, economic and policy information focused on real estate investment.

According to the SmartBrief readers, the top story of 2014 based on number of clicks was Gables' announcement that it was putting its 40,000 home portfolio on the market. The next most popular stories dealt with private equity giant Blackstone's real estate portfolio. Also in the top 10 were two stories about Paramount Group's record-breaking IPO.

To ensure you are up-to-date on the news your peers are reading, CLICK HERE to subscribe to Real Estate Investment SmartBrief for free. If you are already a subscriber and know someone who would benefit from receiving the publication, use the forward link on any edition of the brief or send them to smartbrief.com/NAREIT.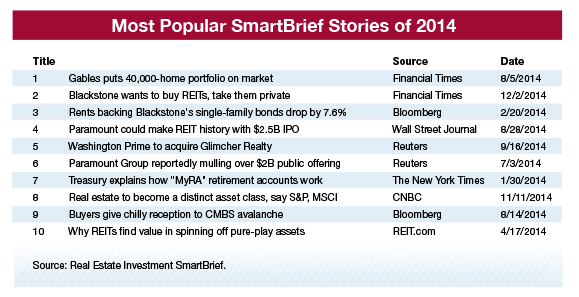 (Contact: Matt Bechard at mbechard@nareit.com)
| | |
| --- | --- |
| Follow us on:   | REIT.com RSS Feeds:   |