Content

Message from the President

Last week, BlackRock's iShares, the world's largest manager of exchange-traded funds (ETFs), launched a global REIT ETF based on the REIT constituents of the FTSE EPRA/NAREIT Global Real Estate Index Series, the world's most widely used benchmark for global real estate investment.

The iShares FTSE EPRA/NAREIT Global REIT ETF provides investment exposure to 258 REITs in 17 countries with a combined equity market capitalization of $961.5 billion. U.S. REITs account for approximately half of those companies and more than 60 percent of the equity market cap.

iShares' decision to introduce this product points to the growing investor demand for REITs and increasing interest in global investment strategies. Thirty countries around the world now have their own REIT regimes, so REITs can play a larger role in these global strategies.

The creation of this global REIT ETF also is one more acknowledgment that REITs are not a niche investment. REITs are now part of the investment mainstream, representing a distinct asset class and a recognizable equities market sector. REITs also belong in a properly crafted, long-term portfolio to take advantage of REITs' combination of diversification, dividend-based income and total return performance.

This is the foundation of the REIT story that NAREIT takes to the investment community every week. The iShares product launch this week shows our message is being heard and is increasingly well understood.









Steven A. Wechsler
President and CEO
FINRA Files Amendment to PNLR Proposal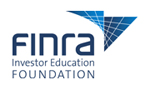 The Financial Industry Regulatory Authority (FINRA) filed an amendment last week with the Securities and Exchange Commission (SEC) to its proposed rules regarding per-share estimated valuations of public, non-listed REITs (PNLRs) for purposes of customer brokerage account statements.

The amendment responds to comments received by the public and financial sector participants, including comments from NAREIT's PNLR Council. Notably, the amendment allows that the rule shall not become effective earlier than 18 months following SEC approval, a change sought by the PNLR Council.

The amendment sets forth two alternative methods for calculating per-share estimated values during the initial offering period, redefined as the period up to the 150th day following the second anniversary of breaking escrow. During this period, per-share valuations may be based on either "net investment" or on an "independent valuation." Issuers would be allowed to base the net investment calculation on the values set forth in the "Estimated Use of Proceeds" section of the issuer's offering prospectus or on any similar method, which deducts "dealer manager fees, and estimated issuer offering and organization expenses" from the aggregate dollar amount of securities registered for sale.

Importantly, FINRA has dropped a previous requirement that so-called over-distributions be deducted from this "net investment" calculation. Instead, over-distributions are required to be disclosed, a change sought by many issuers.

Subsequent to 150 days following the second anniversary of breaking escrow, per-share valuations must reflect the "appraised value," calculated no less than annually, "by, or with the material assistance or confirmation of, a third-party valuation expert or service" using a standard industry practice and accompanied by an annual written opinion or report explaining the scope of the review, the methodology and the basis for the value or values reported.

The amendment is expected to be published soon in the Federal Register by the SEC, which will designate a period for public comment before acting on the amended rule.

(Contact: Victoria Rostow at vrostow@nareit.com)
CIAT Calls on Senators to Extend TRIA

As the Senate prepares to vote on a bill to extend the Terrorism Risk Insurance Act (TRIA), NAREIT and its partners in the Coalition to Insure Against Terrorism (CIAT) wrote to senators last week urging its passage.

The Senate Banking Committee in June reported out a bill, S. 2244, that would extend TRIA for seven years. Currently, TRIA is set to expire at the end of 2014.

The full Senate is expected to vote on S. 2244 as early as this week.

(Contact: Robert Dibblee at rdibblee@nareit.com)
NAREIT Investor Outreach Team Holds More Than 40 Meetings in June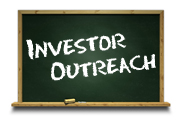 In June, NAREIT's Investor Outreach team held direct meetings with a diverse group of 41 investment organizations that control more than $3 trillion in assets in the institutional investment market. The meetings were held across all targeted investment cohorts, including: 12 with several of the largest global, sovereign wealth, pension and retirement funds representing more than $1 trillion in assets; two with investment consultants with assets under advisement of $10 billion; and 20 with investment managers that manage close to $2 trillion in assets and sponsor global and domestic products for institutional and retail investor markets. An additional seven meetings were held with other organizations and associations active in the retirement industry and investment management. During the month, the Investor Outreach team also held meetings with nine organizations that offer target-date funds.

In the first half of 2014, NAREIT conducted a total of 226 investor outreach meetings with entities representing close to $29 trillion in assets under management or advisement.‬‬‬‬‬‬‬‬‬‬‬‬‬‬‬

A focus for many of the meetings continues to be research that NAREIT sponsored with Wilshire Associates on the role of U.S. REITs and global listed real estate securities within target-date funds. These are the most rapidly growing investment products in most 401(k) accounts and other tax-advantaged savings plans within the $6.1 trillion defined contribution (DC) market.

NAREIT has also been active on the academic and institutional investment conference circuit through June of this year, attending 18 events and participating as a speaker, board member or exhibitor at six.

(Contact: Kurt Walten at kwalten@nareit.com)
REIT Returns Outpace Broader Market in Solid First Half Showing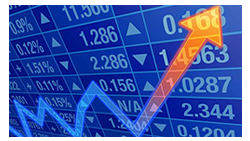 REIT returns doubled those of the broader market during the first half of 2014, helped by low interest rates and muted supply, according to industry observers.

As of July 7, the FTSE NAREIT All REITs Index has had a total return of 16 percent, compared with 8.1 percent for the S&P 500 Index.

"The first half of the year has surprised us a little bit with how strong the REIT performance has been," said Todd Lukasik, Morningstar senior analyst.

"We can't help but notice that it also coincides with a meaningful drop in 10-year Treasury yields, which we think is a tailwind for REIT valuations that may or may not be sustainable," Lukasik added. As of July 7, yields on 10-year Treasury notes were down 0.4 percent.

"REITs, as a defensive investment and a decent yield investment, did very well," said James Sullivan, managing director at Cowen & Co. "It was a nice, safe place to be."

(Contact: Sarah Borchersen-Keto at sborchersen-keto@nareit.com)
Tanger Named an EY Entrepreneur of the Year

Accounting firm Ernst & Young LLP has named Steven B. Tanger, president and CEO of Tanger Factory Outlet Centers, Inc. (NYSE: SKT), an EY Entrepreneur of the Year.

Tanger was recognized in the Hospitality and Retail category for the Southeast region, which includes Alabama, Georgia, North Carolina, South Carolina and Tennessee.

Headquartered in Greensboro, N.C., Tanger Factory Outlets' portfolio includes 44 outlet shopping centers in 26 states and Canada. According to the company, 185 million shoppers visit Tanger properties annually. Under founder Stanley K. Tanger, the company opened the first outlet center in the United States in Burlington, N.C., in 1981. The firm listed on the New York Stock Exchange in 1993.

Steven Tanger, who joined the company in 1986, became its president and CEO in 2009.

"The entrepreneurial spirit has been an integral part of our company's DNA ever since my father, Stanley K. Tanger, opened the first ever outlet center over 32 years ago," Tanger said.

(Contact: Matt Bechard at mbechard@nareit.com)
NAREIT Attends Florida Public Pension Trustees Association Conference

Meredith Despins, NAREIT's vice president for investment affairs and investor education, attended the 30th annual conference of the Florida Public Pension Trustees Association (FPPTA) in Orlando.

The FPPTA was established for the purpose of providing access to education and information for Florida's public pension system trustees. Attendance at the event was reported at record levels, with nearly 500 organizations active in the management and administration of Florida's public pension systems participating in the event. Among the attendees were delegates from 265 pension boards representing police officers, firefighters and general government employees. These delegates oversee the provision of benefits to nearly 180,000 active and retired pension plan members.

Through NAREIT's support of the FFPTA and attendance at its educational events, NAREIT maintains an ongoing dialogue and develops stronger relationships with many organizations that we visit through our direct meetings program. They include both the retirement systems and a number of influential investment consultants in the industry.

(Contact: Meredith Despins at mdespins@nareit.com)
NAREIT's Case Contributes to New Book on Real Estate Investment

Brad Case, NAREIT's senior vice president for research and industry information, has contributed a chapter on public real estate investment to "The Advisor's Guide to Commercial Real Estate Investment."

The book, published by The National Underwriter Company, features discussions on a broad range of real estate investment topics, including: stock exchange-listed REITs, private real estate investment, international real estate markets and more.

CLICK HERE for more information on purchasing a copy.

(Contact: Brad Case at bcase@nareit.com)
REIT.com Videos: CEO Spotlights
REIT.com interviewed dozens of leading industry CEOs during REITWeek 2014: NAREIT's Investor Forum earlier this month. Below is a sample of recent interviews posted online.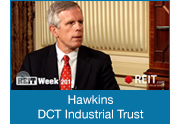 Phil Hawkins, CEO of DCT Industrial Trust (NYSE: DCT), says his company's prospects for growth are helped by being at a "great time" in the market cycle. DCT Industrial hopes to push up both rents and occupancy rates to boost internal growth, according to Hawkins. Additionally, Hawkins notes that DCT Industrial is examining its development and "value-add investing activities."

CLICK HERE for more of Hawkins' interview with REIT.com.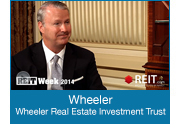 Mall REITs have been reorienting their businesses around the idea of "experience retail" to make their properties destination centers and combat the rise in e-commerce. Jon Wheeler, chairman and CEO of Wheeler Real Estate Investment Trust (NASDAQ: WHLR), says those same principles can apply in grocery-anchored shopping centers, noting that it has been part of his company's strategy "for quite some time." Given the size of the properties, mall owners can implement experience retail concepts on a larger scale. Wheeler says his company focuses more on "creating a better cross-shopping, co-tenancy environment" as part of its strategy.

CLICK HERE for more of Wheeler's interview with REIT.com.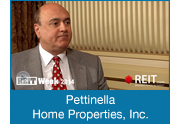 Home Properties, Inc. (NYSE: HME) is celebrating the 20th anniversary of its listing on the New York Stock Exchange. President and CEO Edward Pettinella reflects on what the milestone means for the company, calling it "a huge accomplishment." Pettinella points to a number of events that he feels transformed the overall direction of the company, including the shift from low-barrier markets in upstate New York to high-growth, high-barrier markets in 10 states on the East Coast and Chicago.

CLICK HERE for more of Pettinella's interview with REIT.com.

Visit the REIT.com video section for more exclusive interviews.

(Contact: Matt Bechard at mbechard@nareit.com)
REITs in the Community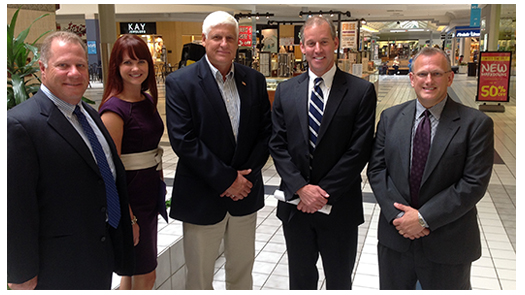 June 30: Rep. Bob Gibbs (R-OH), middle, visited the New Towne Mall in New Philadelphia, Ohio, a property owned and operated by Glimcher Realty Trust (NYSE: GRT). Gibbs, a member of the House Transportation and Infrastructure Committee, toured the mall and received a briefing on its economic impact in the area. Gibbs and Glimcher Realty representatives also discussed the company's activities in Ohio and across the nation. Additionally, several legislative issues pending before Congress, including the Marketplace Fairness Act, reauthorization of the Terrorism Risk Insurance Act, and tax reform, were discussed. Pictured with Gibbs, from left to right: Steve Gerber, Glimcher Realty vice president and regional director of properties; Dawn Turley, leasing representative for Glimcher Realty; Marshall Loeb, Glimcher Realty president and COO; and Jody Jopkins, general manager of the New Towne Mall.

(Contact: Jessica Davis at jdavis@nareit.com)