Wm. Polk Carey, CEO and Founder of W.P. Carey & Company, Dies at 81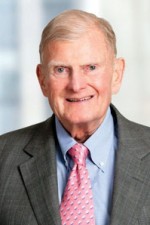 Wm. Polk Carey, founder and chairman of investment management company, W. P. Carey & Company LLC, died Jan. 2 at a West Palm Beach, Fla. hospital. He was 81.
The entrepreneur formed W. P. Carey & Co. in 1973, primarily to structure single-asset private investments. Under his leadership the firm became a global leader in the commercial real estate industry and provided capital to hundreds of companies.
"Bill saw early on the benefits of using the REIT structure to match the investment goals of individual investors seeking stable, inflation-protected dividend yields with the long term financing needs of corporate owners of real estate," according to Trevor Bond, CEO of W. P. Carey & Co. LLC (NYSE: WPC).
Carey was a pioneer in global corporate finance for more than 60 years. He played a large role in the development of the sale-leaseback investment strategy for commercial real estate. He also was a former member of NAREIT's Board of Governors.
---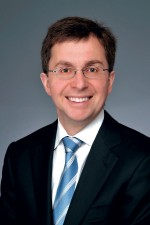 Stephan
Cole Real Estate Investments announced the appointment of Stephan Keller as its executive vice president and chief financial officer. Keller previously served as chief operating officer of the Financial Institution Group in Europe, the Middle East and Africa.
---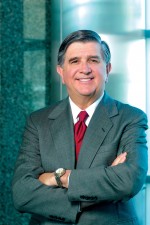 Kenneth
Extra Space Storage Inc. (NYSE: EXR) named Kenneth M. Wooley as executive chairman of the board and chief investment officer. Wooley is the company's founder and he previously served as chairman and chief executive officer. He recently returned from a three-year sabbatical. Scott Stubbs has been promoted to executive vice president and chief financial officer. He has been a member of the management team since 2000 and is replacing Kent Christensen.
General Growth Properties (NYSE: GGP) named Michael B. Berman as its new executive vice president and chief financial officer. In addition, Kevin Berry has been named vice president of investor relations.
Mid-American Apartment Communities (NYSE: MAAC) appointed Thomas Grimes, Jr. as executive vice president and COO. Prior to this position, Grimes had been executive vice president and director of property management operations of the company since 2008.
---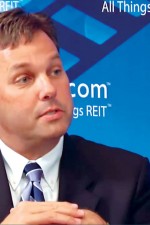 Paul
Rayonier Inc. (NYSE: RYN) announced that president Paul Boynton has added the role of CEO to his responsibilities. Boynton is replacing Lee Thomas, who will continue to serve as chairman of Rayonier until his retirement in May. At that time, Boynton will become chairman in addition to president and CEO.
Robert Alter, executive chairman at Sunstone Hotels Investors Inc. (NYSE: SHO), has stepped down. He was named chairman emeritus and will continue to serve as director until the company's May 2012 shareholder meeting, where he will not seek re-election. Lewis Wolff has also stepped down as Sunstone's co-chairman of the board, but will remain a board member. Keith Locker was named independent chairman of the board.
---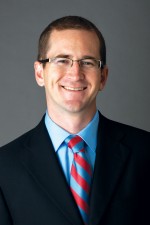 Brad
Two Harbors Investment Corp. (NYSE: TWO) named Brad Farrell chief financial officer and treasurer. Previously, Farrell held the position of vice president and executive director of external reporting at GMAC Residential Capital, a diversified real estate finance company. He was a past member of NAREIT's Board of Governors.