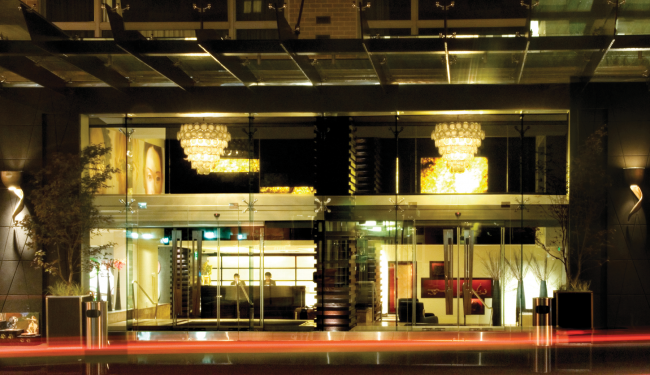 When the financial world reeled in 2008 and 2009, one of the hardest hit commercial property sectors was the hotel industry. Not only did businesses immediately begin slashing their budgets for individual travel, but group travel declined steeply because of the recession and rhetoric about lavish corporate spending at resorts. The lodging sector was the worst performing REIT sector in 2010 but since then the sector has been on an upward trend.
"Stock prices in the lodging REIT sector are driven by macroeconomics more than any other sector simply because hotels have daily fluctuations in rent," says Daniel P. Donlan, vice president, REITs for Janney Capital Markets. "As business profits and business confidence improves and consumer confidence improves, the more the lodging sector improves."
David Loeb, a senior research analyst and managing director with R.W. Baird, anticipates some short-term volatility in stock prices but is optimistic over the long term about the strength of this sector.
Supply Constraints Remain
With the exception of New York City, very few new hotels are being built in U.S. markets.
Donlan says hotels are typically the last asset class to obtain financing for new construction.
"Traditionally, long-term growth in the lodging sector tracks well with GDP growth, but over the past three to five years the sector has surpassed GDP because of the slow pace of new construction," says John Murray, president and COO of Hospitality Properties Trust (NYSE: HPT).
# of REITs: 14
Sector Equity Market Cap: $28.1 billion
Dividend Yield: 3.14%
One-Year Return: 12.53%
Three-Year Return: 11.24%
Five-Year Return: -1.48%
Average Daily Trading Volume (shares):
1.1 million
Source: NAREIT. Data as of Jan. 1, 2013.
W. Edward Walter, CEO of Host Hotels & Resorts (NYSE: HST) and current NAREIT chair, says that average new supply levels over the past 20 years have been approximately two percent per year. In 2012, he says the new supply of hotels was just .5 percent.
Supply constraint has kept occupancy rates high.
"Real room rates are still about 10 percent below their peak rates back in 2007-2008, but we've achieved peak demand in the numbers of rooms sold since the end of 2010," says Michael Barnello, CEO of LaSalle Hotel Properties (NYSE: LHO).
Business Travel the Key
Donlan says that business travel, including both individual travelers and group travel, is the main determinant of growth, in part because business travelers don't necessarily care about the cost of hotel rooms when a corporation foots the bill.
Jon Bortz, chairman and CEO of Pebblebrook Hotel Trust (NYSE: PEB), says transient business travel is recovering since the low point in 2009, particularly in major cities.
"Group travel was the hardest hit in 2008 and 2009," Walter says. "In 2012 corporate group travel was up about 10 percent over 2011, but it's still behind 2006 and 2007 levels."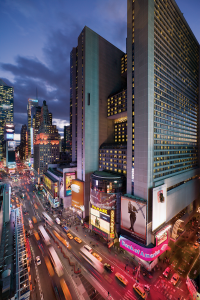 Barnello adds that group travel is the easiest place for corporations to tighten spending and that it will take the longest to come back.
"I call it the 'AIG effect'," Loeb says. "No one wanted to do events at luxury hotels and resorts because of the negative rhetoric about AIG's corporate spending. Corporations traded down and avoided resorts for their meetings, but that's beginning to make a comeback."
Contrary to concern that technology such as high quality videoconferencing would reduce business travel, Loeb says the rise of technology has actually helped business travel since employees can stay in constant contact with their smart phones, tablets and laptops while en route to meetings.
"The rise of high tech has led an equivalent rise of high touch," he says. "People like to meet in person."
Impact of International Travel
Increasing global travel has had a positive impact on the lodging sector.
Walter says that international travel rose by 8 percent during the first five months of 2012 compared to 2011.
"After 9/11, the U.S. didn't participate in a lot of global travel because security concerns led to visa restrictions," Bortz says. "However, we've seen a fairly major change in the last 18 months with increasing international travel into the U.S, especially from South America. Travelers from China are the fastest growing group, up 40 percent since 2011. We think it's a long-term trend impacted by the rising middle class in emerging nations."
The U.S. government has been taking steps to ease visa requirements, which should increase international visitors in 2013, Donlan says.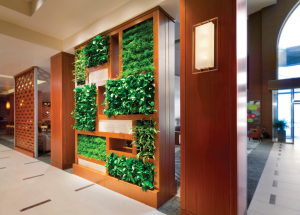 Performance Variance by Subsector
International travelers and domestic travelers have benefitted from reduced room rates since the recession, which in turn benefitted higher-end hotels.
"During the downturn, luxury hotels underperformed the most but they've had the strongest revenue growth in the last two years," Walter says. "Hotels at cheaper price points declined less but their recovery has been slower, in part because people started to upgrade a little in quality as room rates dropped."
Donlan says hotels have been able to improve their margins because many have reduced amenities such as turn-down service and daily newspaper deliveries. He says business travelers have become more budget-conscious and are sometimes choosing "limited select service hotels." These hotels have a lower overhead because they don't have a group business staff or a restaurant staff.
"Limited service hotels didn't see the same volatility in cash flow streams as full service hotels during the recession," Donlan says.
Lodging Locally
Most lodging REITs invest in upscale urban markets such as New York City, Washington, D.C., Boston, San Francisco, Seattle, Miami, Los Angeles, San Diego and Chicago, cities that attract international, leisure and business travelers. Since financing and permits for new construction is difficult to obtain, most REITs have been acquiring hotels that fit their investment strategy and remodeling or rebranding them.
Host Hotels is one of the only lodging REITs to have a global presence. It has joint ventures in Europe and Asia, a minority investment in seven hotels in India and owns hotels in Brazil, Chile, New Zealand and Australia.
"Long-term growth in the lodging sector tracks well with GDP growth, but over the past three to five years the sector has surpassed GDP because of the slow pace of new construction."

—John Murray, president and COO of Hospitality Properties Trust
"Most urban markets are doing well, with the exception of Washington, D.C., which has been growing at a slower pace," says Walter. "That's partly a function of the fact that the D.C. market held its own even when everywhere else was plunging in 2009. Markets that fell further show more growth now. Also, D.C. has slowed in 2012 due to the shorter Congressional calendar and the election."
The presidential inauguration and new Congress are expected to improve the D.C. hotel market in 2013.
Looking Forward
Lodging sector analysts and investors are optimistic about the next few years provided that the government addresses issues of importance to business.
"The lack of clarity in tax policy and government spending is creating angst amongst the business community, because it's hard to know how aggressively to spend and invest in their businesses," says Walter. "The more quickly we solve the country's fiscal issues the better off our country will be and the better off our business will be."
Aside from the macroeconomic issues that impact the lodging sector, Walter says all other indicators for the next two years are positive.
"We're back to pre-downturn occupancy levels, so we have good pricing power and the ability to raise rates in 2013," he says. "Corporate demand and group booking rates are up considerably compared to this time in 2011."
Bortz says that demand for hotel rooms in 2012 grew by 2.5 to 3 percent and he anticipates that demand in 2013 will be 2 to 3 percent, "provided Congress doesn't drive us over the fiscal cliff."
"RevPAR over the last 20 years has been about three percent but in 2012 RevPAR has been six to seven percent, twice the historic average," says Murray. "Road warriors in sales and production jobs still depend on face-to-face interactions and leisure travelers are still taking vacations even if they have to shorten them by a day or so."
Donlan anticipates a rebound in business travel in the first and second quarters of 2013 and positive REVPAR growth for the next three to five years provided that the government loosens international travel restrictions, hotel supply remains muted and the government establishes clarity on fiscal issues.