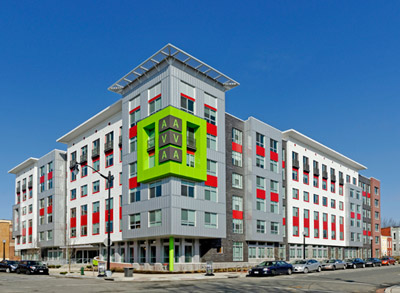 Baby boomers have defined America's cultural, political and economic life in every decade since they came of age in the 1960s, but it's time to make way for the millennials.
The millennial generation, currently age 18 to 34, has 75 million members, surpassing the baby boomers in 2015 to become the largest population cohort in history, according to the Pew Research Center. Catering to this new group of renters has forced apartment REITs to reassess how they do business.
At the same time, millennials helped keep the residential REIT sector going strong during a volatile 2015.
Residential REITs Outperforming
Over the long-term, apartment REITs typically run at about 3 to 3.5 percent annual growth from an operating perspective, says Richard Campo, chairman and CEO of Camden Property Trust (NYSE: CPT). He notes that for the past five years, Camden Property and most other multifamily REITs have experienced 5.5 percent growth or more. 
"Apartment stocks outperformed  the overall REIT market in 2014, and they've done the same for most of 2015," says Nick Joseph, a senior analyst with Citi Research. "Multifamily REITs were up 16.5 percent in 2015, while Equity REITs overall were up roughly 3 percent for the year".
Michael Schall, president and CEO of Essex Property Trust (NYSE: ESS), says the residential REIT sector performance had a "positive and wild ride" in 2015, driven by the response to two opposing forces.
"On the one hand, investors were concerned about the impact on housing from weak global growth, interest rate uncertainty and the divergence in performance for sectors of the U.S. economy," Schall notes. "On the other hand, apartment fundamentals are very solid and have accelerated this year."
David Neithercut, president and CEO of Equity Residential (NYSE: EQR), says nearly every market has significant demand and limited supply. Millennials' lifestyle choices factor into that, he says.
"The millennials are the largest single segment of the population we've ever seen, so they're having a significant impact on apartments," Neithercut says. "They're marrying later than earlier generations and having kids later, which means they tend to delay homeownership longer."
A recent study by real estate data firm Zillow found that the average first-time homebuyer today rents for six years before buying, compared with 2.6 years in the early 1970s.
Millennials Want Walkability
Renting increases job flexibility and allows millennials to live in proximity to entertainment venues and their friends, Joseph says. 
"There's definitely a re-urbanization movement, but the suburbs aren't dead, either," says Joseph. "Demand is there for rentals in both urban and suburban areas." Multifamily REITs have different strategies and territories of concentration. For example, Essex has focused on metro areas on the west coast, while Equity Residential invests in core urban markets on both coasts.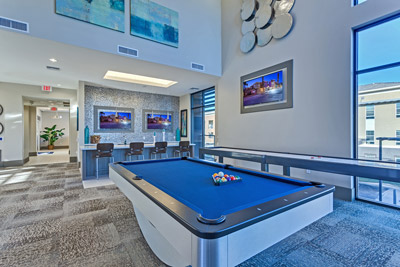 "We have repositioned our portfolio in areas that have the highest WalkScores in either cities or inner suburban areas," Neithercut says. He explains that the company wants to invest in "dynamic areas with high density development," but that includes both urban centers and surrounding areas, such as Arlington, Virginia, and Cambridge, Massachusetts.
Matt Birenbaum, chief investment officer of AvalonBay Communities (NYSE: AVB), says the company has three brands, each designed to meet the needs of different renters. Seventy-five percent of its portfolio is invested in the luxury brand of apartments in urban and suburban locations that attract people in their early 30s. Part of AvalonBay's strategy involves developing apartments in infill suburban areas with access to transit systems and highly regarded schools.
"We're different than some of the other multifamily REITs in that we have a balanced view of the urban-suburban trends," Birenbaum says. "Clearly, renters want walkability, transit access and higher density development, but there's more supply in the urban submarkets than in the suburbs."
For example, Birenbaum says the market surrounding Washington, D.C., has 15 to 20 high density suburban nodes for development, such as Potomac Yards in Virginia and Silver Spring in Maryland, compared with just three or four near other major cities.
"There's a shift away from bedroom suburbs toward increasing urbanization of some suburbs," he says, "but urban core development is incredibly expensive. That's why you see so many one-bedroom apartments. We take a value approach and find the best risk-adjusted value in each market–whether it's in the city or suburbs." 
Schall agrees that while urban locations are desirable, some suburban communities are experiencing growing demand, too.
"Ignoring price, we believe that more millennials would choose an urban location near jobs and entertainment," he says. "However, rents have increased faster than incomes in many markets, and rental affordability has become a larger issue. As a result, our best rent growth is now in suburban locations with transportation options that allow a commute of less than 40 minutes."
Location, Technology, Social Interaction Are Key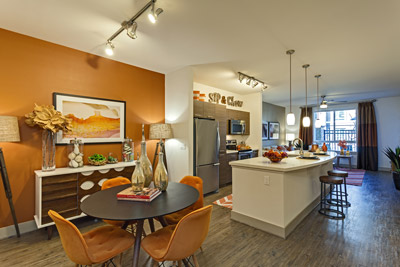 The single most important amenity to millennials, Neithercut says, is right outside their apartments: the location. While bandwidth for mobile devices and places where they can work outside their apartments are desirable basic amenities, nothing matters so much as being in a location where millennials want to play. 
"When we build apartments geared to millennials, we're designing places with smaller average unit sizes, mostly studios and one-bedrooms," Birenbaum says. "Millennials are willing to trade off private space for public spaces."
While Birenbaum says lounge areas with Wi-Fi are essential to millennials, AvalonBay also provides social experiences such as tequila tastings in the lobby or food truck events. These enable residents to build relationships, Birenbaum says. Other desirable amenities include bike storage and repair areas, yoga rooms and spin rooms, according to Birenbaum.
Pet-friendly facilities are popular, according to Camden's Campo.
"Since millennials are delaying having kids, they tend to have even more pets than other tenants," he says. "We estimate that we have 0.4 dogs per apartment, so in a 300-unit building, that's 120 dogs. We offer 'bark parks' and sophisticated dog washing stations." 
In addition to pet services and social amenities, Schall says Essex has invested in technology to allow millennials to find apartments, make payments and interact with property managers away from the leasing office.
Millennials' Future Needs
While it may seem as if apartments are being built on every city street corner, Joseph says supply has still not surpassed demand. Likewise, Alexander Goldfarb, a senior REIT analyst at Sandler O'Neill Partners, estimates that 70,000 or so apartment units are built each year, but he says there are about 7 million more renters than there were a decade ago. 
The new building means that residential REITs carefully monitor markets to avoid an apartment oversupply. As an example, Campo says Camden Property Trust's stock performance in 2015 was partially hurt by the fact that the company is headquartered in Houston, where the economy slowed because of declining oil prices. He says some projects may be put on hold there to rebalance the supply. 
"The supply-demand trend everywhere else in the country will continue to be strong in 2016," Campo says. "We're still only building enough to absorb today's demand and not enough to fill the hole created by the undersupply before the great recession and the almost complete construction stop during it."
Joseph says rents will continue to rise in 2016 in most markets because of the supply-demand dynamic, but perhaps at a slower pace than in 2014 and 2015.
"Even in markets like D.C., where there was a little bit of concern about oversupply, we have a 95 percent occupancy rate," Neithercut notes. 
Move to Homeownership Should be Slow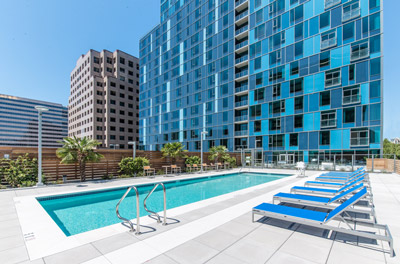 Virtually all millennials want to own a home someday, according to research from the Urban Land Institute. Yet, it's not clear how soon this generation will start purchasing property on a large scale. Even if millennials begin buying homes at a faster pace in future years, apartment owners aren't concerned.
Not only is this segment of millennials large, but so is the next segment following millennials – and they'll need apartments, too," Neithercut says. 
According to the Pew Research Center, 26 percent of adults between the ages 18 to 34, not including full-time college students, were living with their parents in 2015. Those young adults are likely to form the next wave of renters in the coming years. 
"The millennials' interest in buying homes may coincide nicely with another demographic trend of about the same magnitude: that is, retired baby boomers who seek to downsize, moving to high-density housing in urban locations or suburban properties with transit options, allowing them to remain active despite health and mobility issues," Schall says.
Interest Rate Impact Less Harmful to Multifamily Sector
Like virtually every other industry on the planet, residential REITs are coming to terms with higher interest rates. 
"There is a counterintuitive aspect to the market's reaction; that is, interest rate normalization is a sign that the economy is improving, which generally benefits the consumer and businesses, including residential REITs," Schall says.
Campo points out that in spite of investor skittishness over rising interest rates, residential REITs are doing well from an operating viewpoint and will continue to do so because of fundamentals driven by millennials and the housing shortage.
"Investors are slightly nervous about the length of the economic recovery, so we've started to slow our development cycle a little," says Campo. "It makes sense to hope for the best and plan for the worst, but the truth is that people will always need a place to live, so the residential sector will always recover."
Schall says a gradual increase in interest rates is not likely to have a significant impact for several years. 
"Most of the REITs have very strong balance sheets and minimal variable rate exposure and will easily be able to tolerate this process," Schall observes. "It's like surgery – if we know it's necessary, let's get on with it."
Schall, too, is bullish on residential REITs going forward since the strong fundamentals of economic growth, demographic tailwinds and limited overall supply of new housing will continue to contribute to another strong year in 2016.