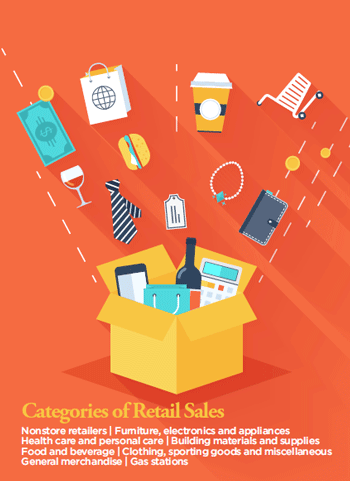 Commercial real estate investors fret over the increasing proportion of retail sales that take place online, decreasing demand for sticks-and-bricks retail space. Yet, one sector's ceiling might be another sector's floor.
Don't forget that online retailers need big warehouses somewhere. (That floor might be covered with racks of goods ready to go out to consumers.)
Historically, the correlation between demand for logistics space is very strong with the change in sales for the type of retail goods that are stored in warehouses. These include categories such as furniture, electronics and appliances.
In contrast, the correlation between demand for logistics space and all retail sales isn't so strong. What's the difference? Retail sales through gas stations.
This is both obvious and insightful: Gasoline doesn't get stored in a warehouse.  (Interestingly, consumers should be in an even better position to buy clothes and building supplies in 2016, as the sustained impact of low fuel prices feels a lot better than $4.00-per-gallon gas did in 2007.)
Most of the non-fuel categories are primed to push more goods through the warehouse system in 2016. Building supplies should be buttressed by higher single-family home starts, strong apartment construction and, we're betting, increased condo construction. Personal income growth from job creation and modest spending at the pump help home remodeling. That, in turn, aids the sales of furniture, appliances and electronics. Likewise for the clothing and sporting goods category. (Food and beverage appears to be the odd man out, as the physical volume of food consumed is poorly correlated with the economic cycle.)
What could make our expectations for the logistics sector wrong? A recession, of course. However, given the momentum of the U.S. economy, most economists are not expecting a downturn until 2017 or later.
There's more than one way to gain a significant and long-view advantage in the retail game. Investors should consider logistical and industrial opportunities. As long as there's an online connection, that warehouse connection needs to be there too.