Amy Tait co-founded Broadstone Real Estate, LLC in 2006, serving as its CEO from its inception to 2017, and as its chairman since 2012. Broadstone sponsors three investment offerings: Broadstone Net Lease, Inc., a public non-listed REIT (PNLR); Broadtree Residential, Inc., a private REIT; and Broadstone Real Estate Access Fund.
Tait started her real estate career with Chemical Bank in management training and commercial real estate lending, before joining Home Leasing Corp., the predecessor to multifamily REIT Home Properties. In 1994, Tait joined with her late father, Norman Leenhouts, in taking Home Properties public.
Recently, Tait spoke with REIT magazine about the evolution she has witnessed in the non-listed REIT space as well as at her own company.
What are some of the key changes you have seen in the PNLR sector?
The PNLR space has evolved from the high-commissioned, high-fee arena that was very transactional to one of more thoughtful management and investor-friendlier fees. And there's no reason to think PNLRs won't continue to evolve and improve, with additional entrants that are credible and worthy competitors with extensive experience and deep resources.
We see this as a positive, as they are bringing excellent reputations, lower fees, and real innovation into the space, although most still rely heavily on broker dealers and wirehouses to distribute their funds. With new fund structures and concepts like interval funds and Delaware statutory trusts being more widely accepted, the opportunities going forward are very exciting.
What have been some of Broadstone's biggest challenges?
It's not always easy to shake off the negative perceptions that were driven by other non-traded REITs. For Broadstone, we have had incredible success working in the non-commissioned product space for more than a decade and have learned to differentiate ourselves and overcome every objection you could imagine because of being a "non-listed REIT."
With two REITs that are privately offered under Reg D to accredited investors only, we have attracted a different type of investor than one would usually associate with PNLRs: high and ultra-high net worth investors who come to us directly via referrals, as web-driven leads, or via the RIA/wealth management channel. With non-commissioned funds, investors may be rewarded with lower fees and the potential for higher net returns than generally available through other PNLR offerings. With the benefit of low fees, our flagship REIT, Broadstone Net Lease, has generated total compounded returns of over 12 percent since its inception at the end of 2007.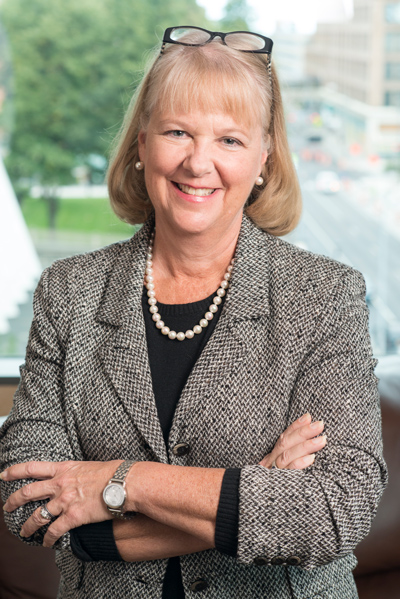 How do you see Broadstone Real Estate and its offerings continuing to evolve?
Despite new competition, we continue to see excellent demand for our funds and have even implemented a monthly equity cap and queue program for one of our Reg D funds to admit new investors only as we have sufficient and worthy opportunities.
Broadstone has a very motivated and entrepreneurial team that continues to develop and explore innovative fund ideas. For example, we just launched the Broadstone Real Estate Access Fund (BDREX) in October. We created this closed-end interval fund to address demand from investors that are seeking further diversification and limited liquidity through quarterly repurchase offers and/or cannot meet our existing Reg D REIT investment minimums. With BDREX, we are once again setting an example of competitive fees with direct distribution and no selling commissions.
What are some of your main priorities in your current role at Broadstone?
I love my ongoing role as chairman and founder of Broadstone Real Estate and its various affiliates. It is energizing to spend more time working on strategic issues, thinking about the industry and analyzing larger transactions, without needing to get bogged down in day-to-day operational details.
Broadstone Net Lease, with over $3 billion in assets, runs like a well-oiled machine, while Broadtree Residential has some scaling up to do. Spending additional time working on Broadtree Residential and UPREIT transactions will be a major focus of mine going forward as we seek to reach critical mass with a well-diversified multifamily portfolio. My main priorities, though, are always happy investors and happy employees—which we certainly have.