LTC Properties CEO Wendy Simpson is positioning the health care REIT for further growth and remaining open to new structural opportunities.
01/30/2019 | by
When Wendy Simpson first joined the board of LTC Properties, Inc. (NYSE: LTC) in 1995, the company was still in its first few years as a mortgage REIT. As she's moved through her career, first to CFO of LTC, then president and CEO, and finally to chairman, Simpson has been an active contributor to the company's growth now for almost 25 years. Today, with more than 200 properties across 28 states in almost every region of the United States, Simpson has helped to transform what was a small mREIT into a focused equity REIT that's making a difference in the health care sector.
During a recent interview, Simpson reflected on a number of issues, including her path to CEO, the importance of trusting one's instincts, and whether or not mandated board diversity is the best option.
What types of health care real estate is LTC currently focused on?
We have maintained our focus on care-based health care assets, so we don't do medical office or life science buildings. We prefer to invest in buildings where they're providing a needed-care service, starting with skilled nursing and going to assisted living or independent living. We have some investment in independent living properties as well.
The company was formed in 1992 as a mREIT providing mortgages to skilled nursing properties. By the mid-to-late 1990s, LTC began investing in and taking title to skilled nursing properties. As the assisted living industry really developed, we began investing in that segment. We realized that a mREIT would keep having loan payoffs and have to find a reinvestment for the proceeds to even maintain its dividend—while an investment in the physical asset that is leased provided for a more permanent revenue source and tangible assets for leveraging on a balance sheet. For the last several years, [we've] had about a 50/50 investment in senior housing (assisted living and memory care) and skilled nursing.
What are LTC's company goals for the next five to10 years?
Our goals are to maintain the conservative structure that we currently have, enabling us to be a solid and reliable dividend payer to our shareholders. We will continue to invest in the skilled nursing and assisted living industry. We do enjoy giving support to the regional, local operators.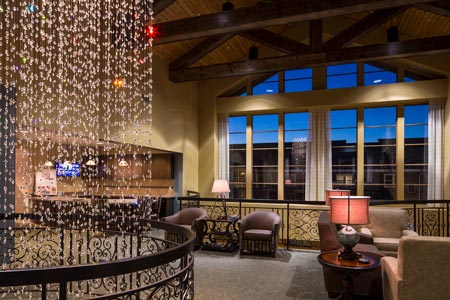 The board and I don't necessarily have a five- or 10-year structured goal to be formally investment grade, even though our stats are investment grade, or to be a $5 billion market cap. We've never gone to Moody's or done anything to get an official public investment grade; we just maintain ourselves as investment grade. I just want to keep doing that and maintain our very conservative balance sheet while steadily growing the company.
One of the things that we've said is that in this real estate cycle, which we think might turn down further, we want to be prepared to take advantage just before the cycle turns up again—that we'll be as ready as we were in the last cycle to take advantage of some marketplace opportunities and continue growing LTC.
Is LTC open to making deals with other companies?
We are not all-knowing, and we welcome companies to come in and talk to us. I'm open to opportunities to do things with other companies. We've looked at several different things in the past, and we've had a lot of opportunities to have a transformational transaction, which generally would transform us into a highly levered company—much bigger, but highly-levered.
That's not something that our board would support. Maybe there's another structure that works, so, we are open. Come in, talk to me about what you want to do—that's very interesting and we can discuss it. Although we're not currently looking for a deal with another company, we are always looking for opportunities to grow through acquisition transactions.
What brought you to LTC originally?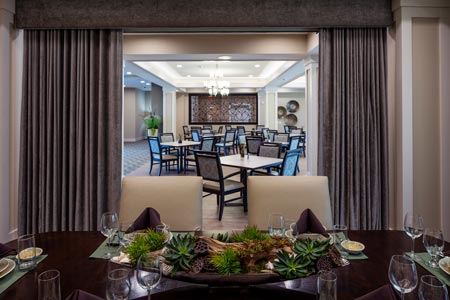 Andre Dimitriadis (who founded LTC in 1992) and I worked together in the 1980s at an acute care hospital company. He invited me to join LTC's board in 1995. So, my first introduction to LTC was as an independent board member.
In 2000, the then-CFO decided he wanted to take a sabbatical, so Andre asked me if I would take the position of CFO at that time. Just prior to this opportunity I had been the CFO of a publicly traded home infusion company. I had completed my tenure there and was available for my next challenge. Andre and the board promoted me to president and CEO in 2007. When he passed away in 2013, the board elected me to become chairman.
You have been involved in the health care industry for 35 years. What's your favorite part of the health care business?
Because we focus on the regional, local operator rather than on the larger, multi-state, even public [listed] operators, it's so interesting to get to actually know the operators: how they operate, the things that impact them, the decisions they have to make, and the challenges that they have to handle and address.
How would you describe the current state of the health care real estate market?
This economic cycle has seen a massive influx of private equity, grossly inflating prices, and stunting REIT investment. Oversupply was also an issue.
Looking to 2019, I see opportunity in busted private equity deals. I expect new construction will slow and occupancy will improve. Hot discussion topics will continue to be optionality, affordability, labor, and the managed care model. Health care REITs will benefit by being patient and waiting for the cycle to run its course.
Board diversity is a major issue across corporate America right now. Were you surprised when you were asked to join the LTC board almost 25 years ago?
Andre was born and raised in Turkey, and his upbringing and values made him totally non-discriminatory relative to gender. At the time he started the company and again later when I became CFO, his general counsel was female, so Andre hired the person he thought was best suited for the job—regardless of gender.
I really have never thought about the fact that I'm a woman on a board, although LTC is often praised for that. I'm always amazed when people ask, 'Did it ever occur to you that you were the only woman on the board at various times in your career?' I guess it hasn't because I've always been a woman!
Last year, California passed a law requiring public companies to have a minimum of two female directors if the company has five directors on its board by the end of 2019; or three women if it has seven directors by the end of 2021. Do you think that is the best way to address board diversity issues?
We have a small board [of] five. Four independent members and me, and one of our other board members is a female, so that's already 40 percent. If we increased our board membership and it would have to be a female, [then] I think that's just exclusionary.
Who have your mentors been throughout your career?
My biggest mentors have been my female friends who have all been top-level senior executives across various industries. Sharing stories with them, sharing challenges—that sort of thing. Andre provided me with unlimited opportunity, and I certainly give him that credit.
When I decided to leave public accounting, I was told I would never make as much money as I'd make as a partner, should I ever make partner. Mostly it was my female friends who I saw facing challenges, taking opportunities, and succeeding, that gave me the confidence that I could make that change too.
How would you approach pushback like that in your career today?
When I was younger, the first time [I was told I couldn't do something], I probably thought they didn't know what they were talking about and went ahead and made my decision. I think now I probably would unfortunately give it more thought than I did when I was younger, when of course I couldn't die or fail. I now appreciate people who have a different view of things because I accept the fact that I am not all-wise as I was when I was in my 20s.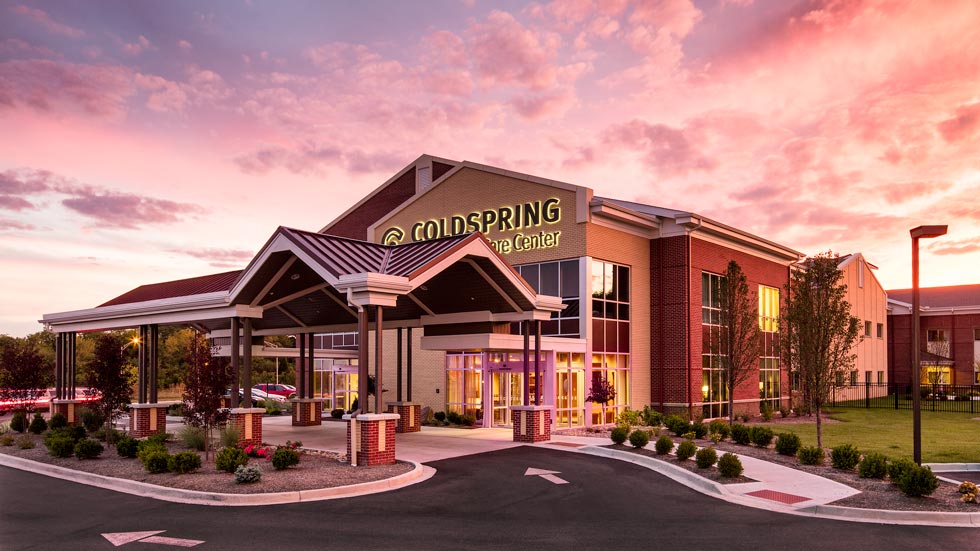 Did your professional inspiration from your female friends develop organically, or was it a network you consciously cultivated?
Indeed, it was informal. And it wasn't until maybe 10 years ago that a lot of my very, very close, strong female friends ever met each other, because they seem to be all over the States. I had a girls' weekend at my house, and it really went off well. We did it for a couple of years.
One of my closest friends was a senior banker who ended up at Chase. We bonded over a transaction that she was financing in my acute care hospital days. She had no relationship with another friend who was the president of Advertising Standards of Canada. But, obviously, they had something in common if I had something in common with each of them.
My friends were geographically all over the place in totally different industries … but because we all were dealing with organizations, we were all dealing with the need to be moving our organization forward. They were different businesses, but basically the same challenges.
What's the best career advice you've ever received?
Trust your instincts, and don't ignore a red light that's not bright red yet. If something doesn't feel right, or something doesn't seem like it's going in the right direction, you need to address it. Nobody likes to do the hard things. Nobody likes to call an operator and say, 'I'm going to default you,' or any of those confrontational things. But you need to face reality every single day and deal with issues.
But you shouldn't create an issue if it's not there. Because of my many years of experience, I think I have very good instincts relative to people and situations.