The start of a new year is a time to both reflect on what has transpired as well as what lies ahead. Looking back, the REIT industry once again showcased its resilience in 2018.
REITs faced several challenges in the past 12 months, most unrelated to the core real estate that underlies our business. The implications of tax reform and the specter of rising interest rates cast the biggest shadows on the market.
As it relates to tax, the real estate industry received fair treatment in the code. The key gaping hole was the tax rate on dividend income of REITs held by mutual funds. The leadership's laser focus on the issue lead to a congressional publication and the opening of a regulations project that confirmed that these mutual fund shareholders are entitled to the same 20 percent deduction as direct holders of REIT stock.
The uncertainty surrounding the Fed's interest rate activity weighed on REIT share prices for much of the year. Historical data show that often a rising interest rate environment can be good for REITs. Rising rates are a lead indicator of inflation and a growing economy—a boom for real estate.
Federal Reserve Chairman Jerome Powell on Nov. 28, 2018 indicated that interest rates are "just below" neutral, hopefully getting investor focus back on real estate. Talking with my peers across the wide array of property sectors, I am optimistic about the general positive momentum headed into 2019.
One of Nareit's primary goals this year will be to continue to enhance our outreach to generalist investors to ensure that they are informed about the benefits of real estate investment through REITs.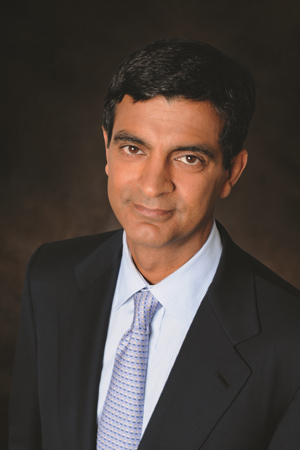 REITs received greater visibility with the introduction of real estate as a headline industry sector across the leading investment classification standards. We need to be diligent to realize the full impact of this classification change in communications with passive funds, ETFs, and other investor cohorts.
Moving forward, our industry must address talent and diversity. In a tighter labor market, getting the next generation to view real estate as a profession of choice is critical.
It starts with developing a pipeline with the top business schools in the country and recruiting that talent to pursue a career in REITs. We need to develop a systematic program to recruit, nurture, and retain.
I look forward to working with Nareit and all our members to continue moving the industry forward in 2019 and beyond.  

Sandeep Mathrani
2019 Nareit Chair
CEO, Brookfield Properties Retail
Vice Chairman, Brookfield Properties