Duke Realty CEO Jim Connor has witnessed a remarkable transformation in the industrial logistics real estate arena—and it isn't over yet.  
01/27/2020 | by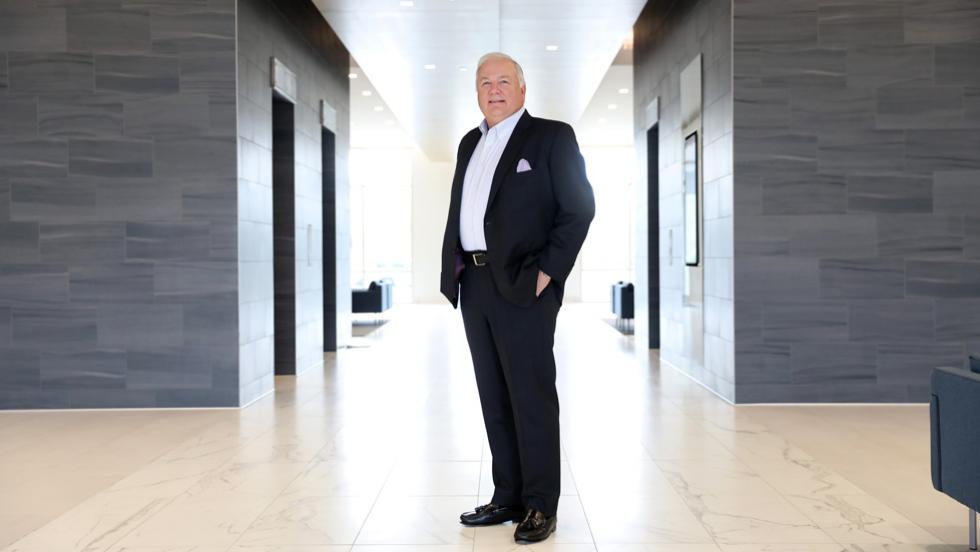 Industrial real estate is not the same business it once was. Duke Realty Corp. (NYSE: DRE) Chairman and CEO Jim Connor remembers the days when it was a "sleepy little niche" with a handful of specialized brokers and limited institutional interest, while private operators accounted for the bulk of development. A lot has changed since then. Publicly listed REITs now play a commanding role within the sector, and with e-commerce still expanding, according to Connor, demand for industrial logistics real estate is "nowhere near done." 
Duke Realty is not the company it once was either. Founded in 1972, the S&P 500 member has shed its office and health care assets to become a pure-play, domestically-focused industrial real estate REIT active in 20 major markets. Today, its development pipeline totals over $1 billion.
Connor has been with Duke for more than 20 years and has served as CEO since 2016. As a result, he has been a leading force behind the company's strategic change. He has also been a strong advocate for the benefits of diversity and inclusion, becoming the first REIT CEO to sign the CEO Action for Diversity & Inclusion pledge. 
Because of that and many other initiatives, Connor and his company were recipients of Nareit's inaugural Dividends Through Diversity & Inclusion Recognition Awards presented at Nareit's REITworld: 2019 Annual Conference. 
Connor recently spoke to REIT magazine about the role he has played in a changing industry, how industrial can reach new heights, and what more companies could be doing to enhance diversity and inclusion.
You were the first REIT CEO to sign the CEO Action for Diversity & Inclusion pledge. Why was this important to you? 
I believe in our D&I initiatives for two main reasons and signing the pledge is a reflection of my commitment. First is the business case. Research has shown that diverse teams or groups of people create better, more thoughtful solutions to problems and challenges. I believe Duke Realty will provide better solutions to the challenges of our clients and the markets in which we operate with a diverse workforce. Second, I personally believe that embracing diversity and inclusion is the right thing to do. I have a daughter in the workforce, and I think she should have every opportunity anyone else has today.
Your educational background is in business and real estate finance. Did you know early on that this was the career for you?
I come from a real estate and construction family. My grandfather started building industrial buildings back before World War II. Two of my uncles, two of my brothers, and now my two sons have all been in the business—all of them doing different things. 
Through high school and college, I worked as a construction laborer. I tell people I know industrial buildings from the ground up because I've poured floors, done footings, and other fun things like that. It's not just about knowing the beautiful finished product, but the rough stuff when it's under construction.
When you joined Indianapolis- based Duke in 1998 you were based in Chicago. Why was that a good fit for you?
I was hired to start Duke's industrial business in Chicago, where I had worked as a broker, then manager, at Cushman & Wakefield. I had a lot of experience in Chicago and Duke was really trying to ramp up its industrial side. The company had a presence there in the office business, but it was not really in the industrial business. It was an opportunity for me to get in on the ground floor. I was a Chicago industrial guy and that's what Duke needed.
For six months, I was just trying to get opportunities. I had a pretty good reputation, but there were a lot of established developers. We spent a lot of time chasing business opportunities, just trying to be able to prove ourselves—and eventually we did.
You worked your way through the ranks at Duke before becoming CEO in 2016. How has that impacted your perspective?
It's important for any CEO to understand how every group or business within the company operates—what their cost basis is, where their value-add component is, etc. As you're making decisions about the evolution of a company, about what business to stay in or get out of, what service you're going to keep in-house or outsource, you must understand how the whole business works.
Duke's business model has evolved over the years. We've simplified from many different businesses down to just industrial logistics. But we've also streamlined a lot of other operations, and the ability to understand how those businesses operate is incredibly valuable.
Did you have any reservations at the time about Duke becoming a pure-play industrial REIT?
The reservations that we had were that we didn't know if we could do it in the three-year timeframe we'd set. At one point we told our board that we were going to go from 60% office and 35% industrial to 35% office and 65% industrial, which required $6 billion to $7 billion of capital recycling. 
That's where the reservation was—could we actually get all this heavy lifting done? And in the end, we did.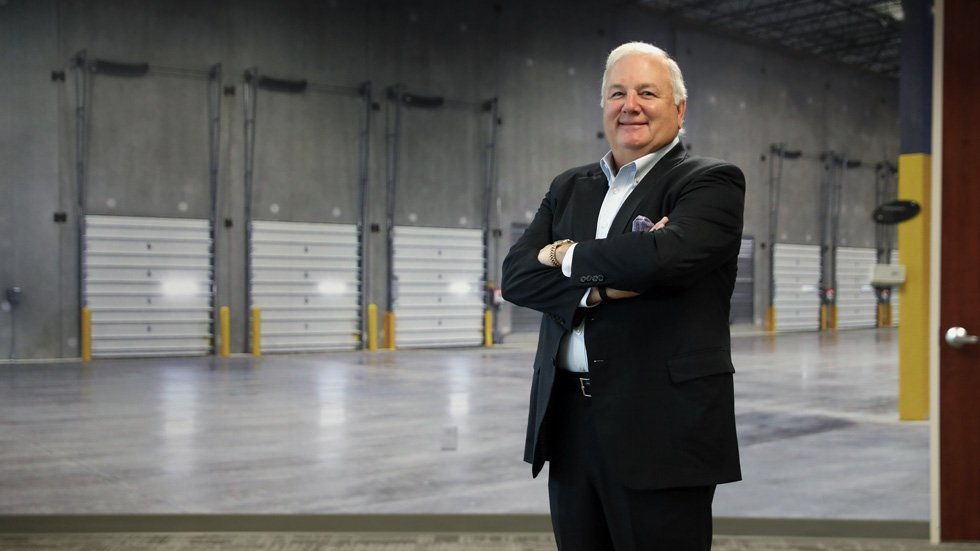 So, you wouldn't have changed anything about the strategic shift?
Looking back, my only regret is we didn't do it sooner and we didn't do it faster. The model that we have today—the streamlined company exclusively focused on industrial and logistics properties with the balance sheet that we've got and our growth prospects—is so good.
How much more tailwind do you see from e-commerce?
The impact of e-commerce on our business has a long way to go. Every time somebody steps back and says Amazon must be done, they take it to the next level. If you follow Amazon closely, which we do, you'll see that they're investing incredible amounts of capital into logistics to be able to meet a 24-hour delivery for Amazon Prime members across the country. 
E-commerce has been huge for us. The advantage we have is that we collaborated with companies like Amazon, Walmart, Wayfair, UPS, and FedEx very early on, developing a lot of in-house expertise on what e-commerce buildings need to look like, where they need to be, and how they function.
Outside of e-commerce, what are some other driving forces?
A lot of our traditional customers are making big investments in their facilities [and] in their systems so they can meet customer expectations today. That's the other thing that's driving the industrial business that most people don't know or understand, so we spend a lot of time talking about that with our investors.
If you're a retail company or a consumer products company, you are in effect competing with consumers' new expectations that Amazon has set, which is that I can get virtually anything in the world in 24 hours. 
We've continued to see a lot of investment by traditional successful retailers and consumer products companies to improve the efficiency of their logistics and supply chain. We recently announced a huge transaction in New Jersey for Home Depot and it's exactly that. They're investing many billions of dollars into their logistics and supply chain. 
How does this impact Duke's development pipeline?
Our development pipeline today is about $1 billion, give or take. The acquisition market is extremely competitive, so we're allocating very little money into acquisitions and focusing on development.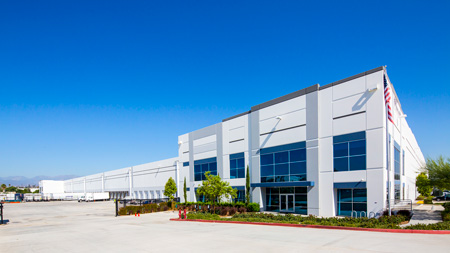 We are able to develop in all 20 of our operating markets, but you'll see the vast majority of the capital today being put into primarily the high-barrier coastal markets of New Jersey, Florida, Southern California, Northern Seattle, and some of the other tier-one markets like Dallas, Chicago, and Atlanta. 
What level of pre-leased development do you aim for?
Coming out of the great recession, we committed to keep our development pipeline about 50% pre-leased. We remember what 2008 and 2009 were like when our development portfolio was about 12% pre-leased. That created a lot of pain and suffering, so we operate the company a little bit more conservatively today.
How do you stay on top of the industrial design curve and keep giving customers the latest innovations that they need to succeed?
One of the advantages of becoming a pure-play company focused exclusively on industrial and logistics is that you can have much more of a partnership relationship with your key customers. That means sitting down and engaging them in serious discussion about what they are looking at next and where they want to be.
In terms of the design capabilities, state of the art for a logistics building not very long ago was a 30-foot clear building. Today, state of the art is a 40-foot clear building, and we are building 65-foot clear buildings and are in discussions with customers to build 80- and 90-foot clear buildings. In addition to the clear height, it's about constructing the envelope of the building with significantly more structural steel so you have the ability to support all the material handling systems inside.
And, of course, there's our corporate responsibility, which is reflected in the amount of LEED certified and ENERGY STAR development that we're doing. Part of that involves educating your clients about what that means, the costs, and how we go about doing that.
Buildings that clear 90 feet—how soon could that happen?
We're not talking about 10 years out. I think we're talking about a year or two out. In some of these high barrier markets where we're doing infill development, it is more cost effective to go up than it is out because land is so expensive, and in a lot of instances the land isn't there. Some of our more sophisticated customers are really trying to pay attention to the cubic feet within the building. 
How would you describe your management style?
I'm a very team-oriented leader when it comes to the major issues and the strategic direction of the company. We'll spend a lot of time evaluating the data before we make a decision. And if I'm doing my job correctly, we try and have complete consensus on any of those things.
That's really important, particularly if you look at our history over the last seven years where we've made some really substantive changes in how this company operates. If you don't have a leadership team that's really committed to that strategy, it's hard to make that work. We've been able to execute really well and a lot of that comes from the fact that the team is very united behind what we've decided to do.
Last year, Duke was honored by Nareit for its leadership on diversity and inclusion matters. What has driven that focus?
We started our own diversity council inside the company in 2001, so this has been a focus of ours for 19 years. In the early years, the diversity council's responsibility was really about education internally, educating our own associates as to the advantages of diversity. It's only recently that that's started to become a very popular topic. We've had three women on our board for years and we've been very focused on increasing the number of minorities and women in all ranks of our company.
We actually changed the name of the Diversity Council to the Diversity and Inclusion Council. The expression that we use inside Duke is "diversity is who we are; inclusion is how we work together." It's not only identifying and having the opportunity to bring more women and minorities into the commercial real estate business, it's making them feel welcome. It's accepting all our differences and embracing them so that we can make better decisions. I think you'll continue to see Duke lead the way there.
Do you have any suggestions or advice on what other companies should be doing to enhance diversity and inclusion?  
It's the right thing to do. Embrace it, encourage it, and enable it within your company. But not by mandating from the top down but by educating and encouraging your associates to build momentum and acceptance from the bottom up in your organization.