A regional look at conditions for global listed real estate at the start of a new decade.
02/05/2020 | by
Nareit and its partners in the Real Estate Equity Securitization Alliance (REESA) play a key role in the continued growth of the REIT approach to real estate investment across the globe. Formed in 2006, REESA members work across their regional markets to educate and inform investors and policymakers on the benefits of REIT investment. Today, those efforts are reflected in the fact that nearly 40 countries have adopted the REIT approach to real estate investment.
REIT magazine recently spoke with the heads of the seven REESA associations to gauge current developments in their respective markets, their expectations for 2020, and what they consider to be some of the main priorities going forward.
Asia Pacific Real Estate Association (APREA)
Sigrid Zialcita, CEO
"The listed real estate sector will no doubt continue to strengthen in the region. With the resounding success of Embassy Office Park REIT's listing, IPO activity in India next year will remain sustained. 
Being the REIT hub of the region, Singapore will continue to attract new REITs. Surging investor demand has propelled fundraising activity by Singapore REITs to record levels in 2019 and this momentum will likely be carried over to 2020.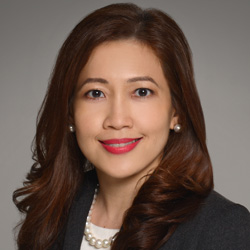 Meanwhile, efforts to list the world's first airport REIT is gaining momentum in Malaysia. The REIT race in the region will intensify, and we expect regulatory regimes to continually shift and accommodate the competitive dynamics in today's marketplace. We are also optimistic that the Philippines and Indonesia will inch toward advancing REITs.
The late cycle environment will once again evoke caution for investors and shape investment strategies. Under the current market cycle, investors will continue to look at long- term thematic plays such as logistics, a prime beneficiary of the e-commerce explosion that feeds off the region's growing income classes, and higher consumption. In the same vein, investors will continue to gravitate toward alternative sectors for exposure to the broad demographic trends, both for diversification as well as to seek higher-yielding assets.
In the coming year, APREA will continue to expand, especially in fast-growing markets in Asia Pacific. Robust ongoing development will make property markets in China, India, and emerging parts of Southeast Asia to be among the largest in the world over the next five years.  APREA's growing international platform across Asia Pacific should help build an infrastructure that will facilitate the sharing of best practices and improve transparency, fuel capital flows, and enhance regulatory oversight critical to sustaining a thriving real estate sector in those markets."  
Association for Real Estate Securitization—Japan (ARES)
Nobuhiro Naitou, Executive Managing Director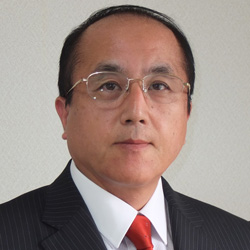 "In recent months, the domestic life and non-life insurance companies and the mutual funds have been net buyers of Japanese REITs (J-REITs) because J-REITs have realized relatively higher dividend levels despite the difficult situation in fund management caused by the international monetary easing policy. As a result, the Tokyo Stock Exchange REIT Index maintained an upward trend in 2019. If the J-REIT net buying trend continues, the J-REIT market will also show this steady trend in 2020.
The ratio of individuals directly investing in J-REITs has yet to increase that much. One of the main focuses in the coming year is to enhance recognition of J-REITs for long-term investors such as individuals who need to build up financial assets.
Meanwhile, the Tokyo Olympics will be held in 2020 and the Osaka Expo in 2025. We hope these international events will attract more interest in the Japanese economy and the real estate market from foreign investors."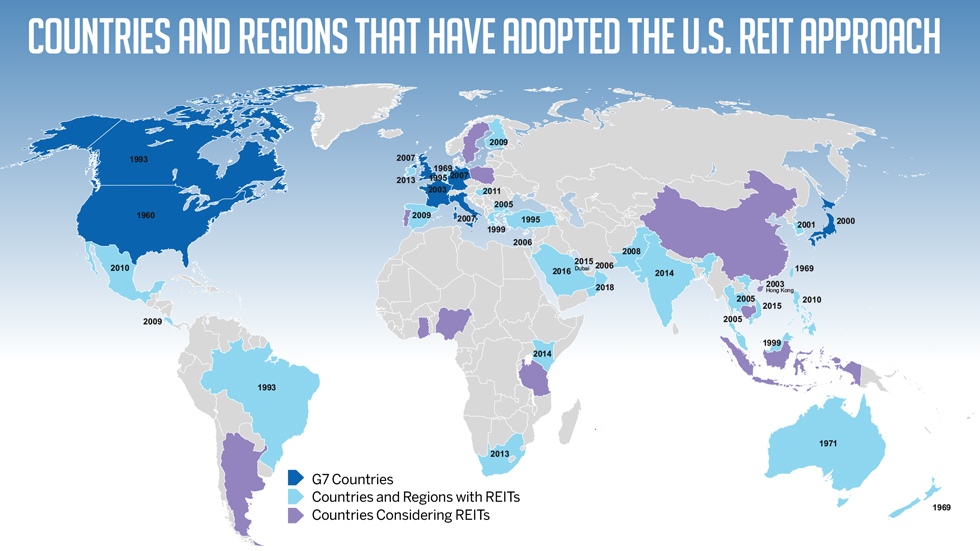 British Property Federation (BPF)
Melanie Leech, Chief Executive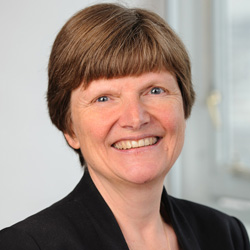 "Uncertainty over Brexit depressed the U.K. property market in 2019 and delayed investment and development decisions. The general election and the resolution of the relationship between the U.K. and the European Union should help to unlock capital waiting to take advantage of the positive long-term prospects for U.K. real estate. 
The British Property Federation launched Redefining Real Estate in June 2019—a long-term agenda for change, committing the BPF and its members to make a greater contribution to the U.K.'s communities and to improve trust in what we do in partnership with national and local government. 
Safeguarding the environment has rightly come back to the fore in 2019 and given the impact of real estate activity on the environment, including 40% of global carbon emissions, I expect a real focus on reducing the sector's environmental impact in 2020. Other trends which will continue include: the increasing awareness that real estate's customers—the people who use the buildings and places we create—need to be at the heart of what we do; and the move toward an investment focus on real assets—breaking down barriers between property and infrastructure and between different asset classes, with alternatives continue to attract strong interest. 
Meanwhile, we have an aging population and a dearth of suitable accommodation to cope with this. It's a huge challenge, but also an opportunity for the property sector both to rise to a key societal challenge and to innovate to bring solutions to the market." 
European Public Real Estate Association (EPRA)
Dominique Moerenhout, CEO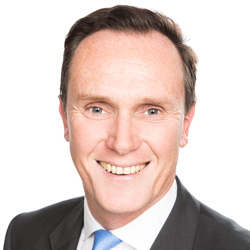 "We expect to see continued growth in the European listed real estate with M&As and the rise of the alternatives sector remaining important drivers. Moreover, following legislative changes at the European Union level we expect to see increased interest from specialist and generalist investors in our sector. 
IPOs have been subdued over the past 12 months and this is partly due to global political and economic uncertainties such as Brexit, which we hope to see resolved in 2020. 
Recent changes to Solvency II regulations, advocated by EPRA over the last two years, have reduced capital requirements for insurance companies holding equities long-term, including listed real estate, from 39% to 22%. This marks significant progress for the sector, making it more attractive for European insurers whose assets under management total approximately 12 trillion euros, but there are still some limitations. The next Solvency II review is foreseen for 2020 and EPRA will continue to advocate for an improved framework.
We are witnessing a growing awareness of environmental, social, and governance (ESG) factors, both from property companies and investors. We expect this trend to be reinforced as sustainable finance rises up the political agenda. EPRA has recently taken a further step in addressing the lack of robust and consistent ESG public data in the listed real estate sector with the launch of a comprehensive ESG database with data going back to 2011. 
We see PropTech as one of the most important issues facing our industry in the coming years and to this end we have created a new PropTech & Innovation Committee which will help our members address and navigate the rapidly changing tech landscape."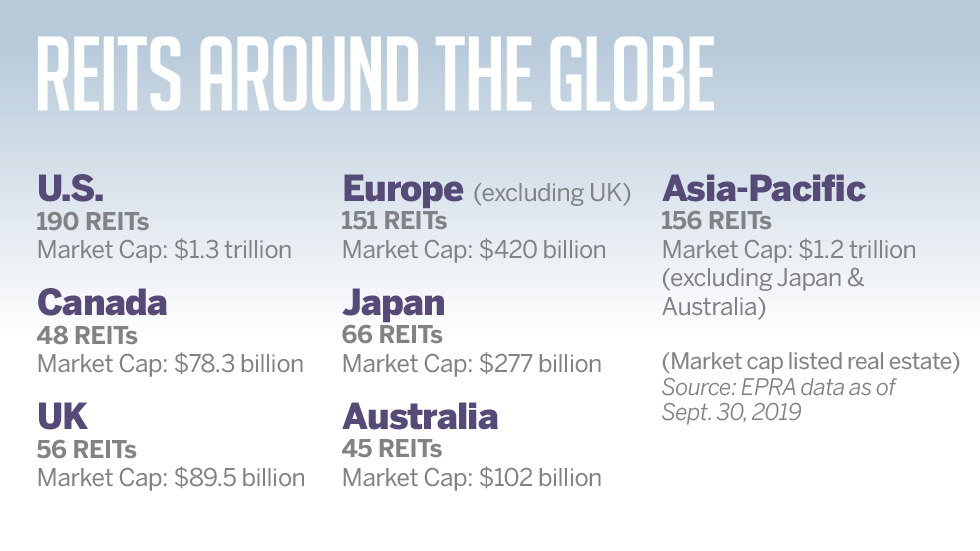 Nareit
Steven Wechsler, President & CEO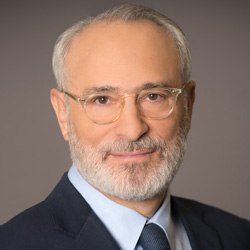 "U.S. REITs have performed very well in 2019 and the underlying fundamentals in the real estate business remain strong across most sectors. Demand for digital-style real estate continues, whether it's in the tower sector or the data center sector. The rental housing segment continues to be healthy. There are growing concerns about workforce housing in major metropolitan areas and that looks to be an area of increasing focus by policymakers at all levels of government, and also within the U.S. REIT community.
The real question moving forward is whether we are going to have a continuation of the longest economic expansion in U.S. history, or are we headed for a step back in terms of a slowdown or recession? The U.S. real estate economy continues to benefit from interest from abroad. Political disquiet in many parts of the world continues to point to real estate investment in the U.S. as a beacon. 
Looking ahead, Nareit will work to enhance and extend our efforts in ESG. In 2019, we created the ESG dashboard, our ESG frameworks document, and the first REIT industry ESG annual report. In 2020, we look to go to the 2.0 versions of all of these, especially the frameworks document. We've also created a task force to think about how Nareit can be most instructive and constructive in the next three to five years. So, we're going to really build out our ESG program.
At the same time, we are preparing for future tax policy discussions by a thorough review of the REIT rules. What are unnecessary restrictions and impediments, what are opportunities to improve the REIT approach to real estate investment? We are also redoubling our efforts to ensure that policy makers understand the important role of REITs in the real estate economy here and around the world. Specifically, how REITs play an extremely complementary role with private real estate investment and that the best approach for policy is to strengthen support for the public having the opportunity to invest in real estate through REITs."
Property Council of Australia (PCA)
Ken Morrison, Chief Executive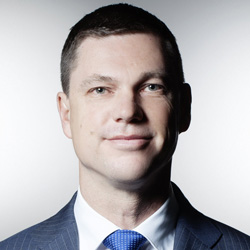 "Australia's major cities are among the fastest growing in the developed world. This creates challenges but also tremendous opportunities to deliver the built environment that a growing population requires. Our governments are making significant investments in city-shaping infrastructure and getting better at taking a more joined-up approach to planning, project delivery, and place-making.
This will be an area of continued focus for the property industry to ensure that we create great cities which thrive economically and socially, supported by great planning and good infrastructure. This requires fresh ways of thinking and new opportunities for asset classes such as 'build to rent' or the multifamily sector, which is still in its early stages in Australia.
Although there's room to improve the tax arrangements for international investors in this asset class, we are seeing more interest in the sector underpinned by the desire of more Australians to live closer to where they work and play, particularly in our larger cities which are the centers of economic growth, jobs, and lifestyle opportunities. 
Supporting the transition to a low-carbon future is also a priority for our industry, and an area where Australian companies have demonstrated their world-leading expertise.
The Australian real estate sector has again outperformed other regions in a leading global ESG benchmark for real estate assets (GRESB), with the Oceania region topping the global rankings for the ninth successive year. These results show that our industry is taking the initiative on ESG in ways that lead the world and is not merely sitting back waiting for government action."
Real Property Association of Canada (REALPAC)
Michael Brooks, CEO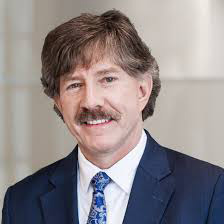 "We expect modest returns of around 6% overall in 2020 on listed Canadian REIT securities, with continued strong markets in Montreal, Toronto, and Vancouver. We see recovering markets in Calgary and Edmonton. In terms of specific sectors, we expect strong industrial, senior housing, and office markets overall. 
For 2020, one of the main issues for our listed company members will be accounting standards and non-GAAP disclosure. This will include a range of issues including the look and feel of financial statements, the content of management's discussion and analysis, and particularly the use of non-GAAP metrics such as FFO and AFFO.
Like many of our REESA peers, ESG will be a continued focus. The growing demands for climate change, hazard risk, and ESG disclosure, both from the regulatory side and from the investor side is a main issue for our members going forward. We believe we will see continued pressure for further ESG disclosure across the industry in 2020, coming from all stakeholders, including regulators, investors, and in many cases younger employees. As the threat of climate change becomes more apparent, pressure will grow on real estate companies to further reduce emissions, both directly on-site, and indirectly caused by excessive on-site electricity demand where the local grid is powered by fossil fuels. 
Another focus will be a continuation of the search for growth. This includes both acquisition and development, as well as in some cases specific efforts to narrow the gap between fair market value and net asset value."