After 35 years in the health care industry, Healthpeak Properties is just getting started—with a new name, ticker symbol, and dedication to its core segments.
02/04/2020 | by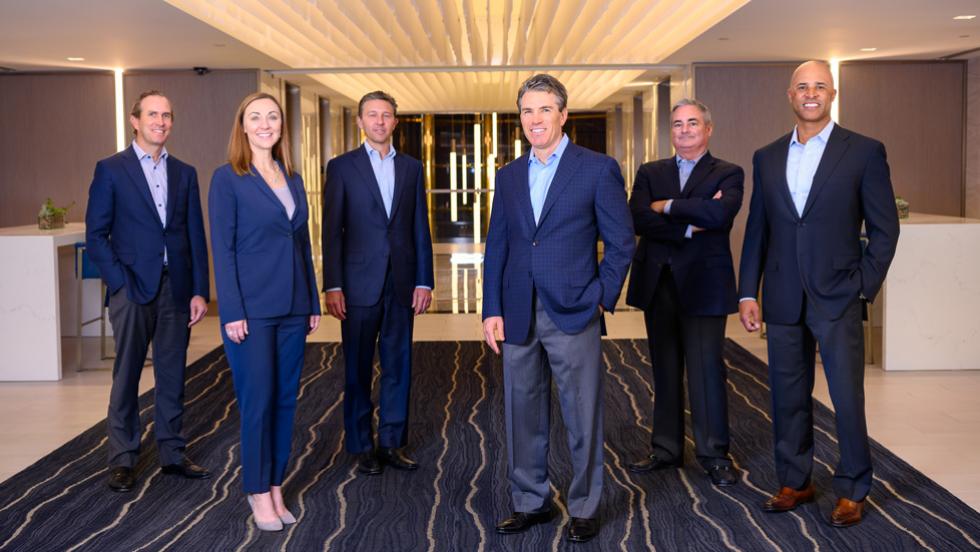 If you don't recognize the name Healthpeak Properties, Inc. (NYSE: PEAK), it's because the 35-year-old company relaunched its brand in late 2019, including a new name, ticker, and website. The changes come in the wake of a multi-billion-dollar portfolio rationalization that solidifies the REIT's position as an industry-leading player.
Based in Irvine, California, Healthpeak has more than $20 billion of managed assets, and CEO Tom Herzog says the company is "well-positioned to create consistent long-term growth opportunities for our investors." Focused on the life science, medical office building (MOB), and senior housing private-pay segments within the premium health care space, Healthpeak owns approximately 650 assets in over 40 states.
According to Herzog, Healthpeak's mix of assets within its three core segments is calculated and strategic. "Each of our segments will benefit from the same aging baby-boom demographic trend while operating within their own individual cycles. This ultimately provides more stability in our future earnings and dividend growth," he says.
The REIT began as Health Care Property Investors in 1985 with an initial public offering on the New York Stock Exchange. Led in the early years by Ken Roath, the company had a tremendous amount of growth and success that ultimately grew it into a leading health care REIT. In 2005, the company underwent its first name change to HCP, and in 2008, its success landed it on the S&P 500 index.
Although same-store/total net operating income (NOI) growth has been choppy over the past few years, Healthpeak's life science and MOB portfolios have been strong positive counterweights to its challenged senior housing and previously-owned skilled nursing (SNF) portfolios, according to Jonathan Hughes, vice president – real estate equity research at Raymond James & Associates. (The SNF portfolio was divested via spinoff in late 2016 into QCP, which was ultimately acquired by Welltower in 2018.)
The $14 billion-plus rationalization of Healthpeak's portfolio over the past several years was largely completed in early 2019. "With an improved balance sheet via prudent capital allocation decisions, management is now back on offense and in 2019 acquired or is under contract for approximately $2.4 billion of acquisitions, and approximately $1.4 billion of dispositions, at attractive yields," Hughes says.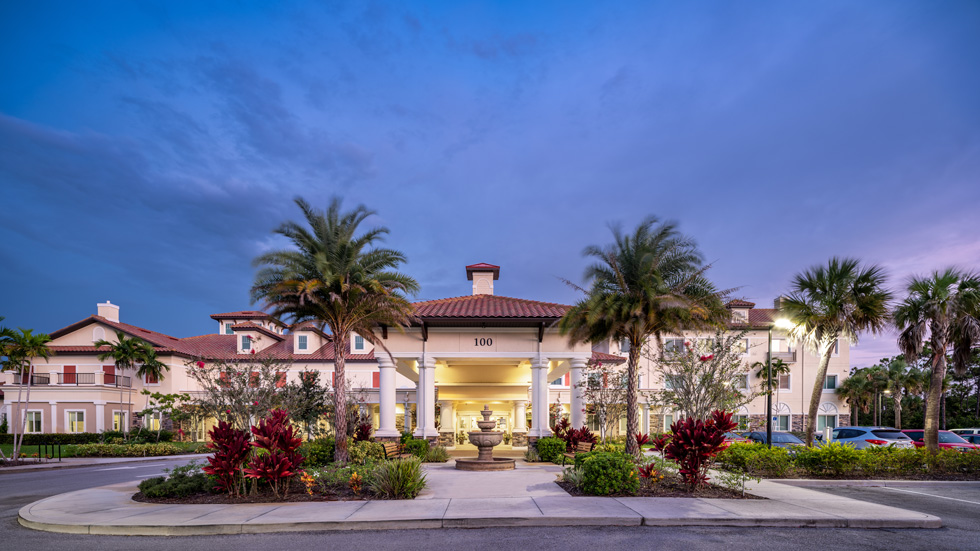 Thoughtful Evolution
So, with strong growth, why the name change? 
"The name change to Healthpeak Properties represents the culmination of efforts to reposition our strategy, team, portfolio, and balance sheet," Herzog says. "Over the past few years, we've become more disciplined in our investment approach and we have worked diligently to position our portfolio with a focus on the three primary private-pay health care segments. As an innovative company at the forefront of providing high-quality real estate to the evolving health care industry, we are committed to delivering value to our shareholders, customers, and employees."
According to Lukas Hartwich, a senior analyst at Green Street Advisors, Healthpeak's current management team (including Herzog who took over the reins in 2016) inherited a company that was burdened with several challenges.
"The progress made in 'righting the ship' over the past few years has been impressive," Hartwich says. "Key successes include right-sizing tenant relationships and unsustainable rent obligations, improving portfolio quality, repairing the balance sheet, and making smart capital allocation 
decisions. Investors have rewarded this progress as evidenced by its higher valuation."
Nick Joseph, Healthcare REIT analyst at Citi, echoes Hartwich's sentiments about today's impressive leadership of Healthpeak. 
"Senior management has done a good job repositioning Healthpeak over the last few years—resulting in a stronger company with a quality portfolio, better operators, an accretive development pipeline, and solid balance sheet," Joseph says. 
As Healthpeak's rapport with investors and analysts has improved with the new management team, recent total shareholder return has also outperformed. Hughes says Healthpeak's C-suite is well-respected by Wall Street, and the various capital raises, both debt and equity, to fund external growth and developments over the past year have been well-timed and attractively-priced. 
A Focused Path
Healthpeak's three operating segments break down as follows: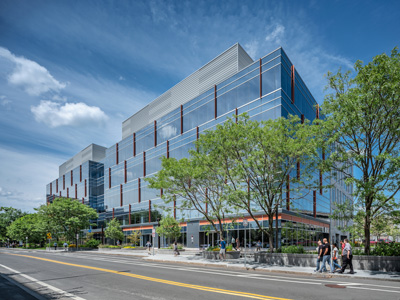 Life Science: Healthpeak provides highly-amenitized buildings to a variety of life science companies, primarily well-capitalized biotechs, as well as some of the largest pharma companies in the world. The REIT's properties are typically, and intentionally, located on large campuses in the three key innovation hotbed markets of San Francisco, Boston, and San Diego.
 "We have scale in our major markets, allowing Healthpeak to meet increasing demand for space from our tenants as they grow," Herzog says. He notes the REIT likes this business because as the U.S. population ages, the need for new and innovative drugs and medical breakthroughs continues to expand—ultimately driving increases in demand for its life science portfolio.
Healthpeak has been enjoying strong risk-adjusted returns via its life science development platform in recent quarters, according to Hartwich. He says that Healthpeak's "valuable life science platform" differentiates it among its peers. "There are only a handful of sizable life science portfolios, and appetite to invest in the sector is at record highs due to a strong track record."  
Medical Office: Healthpeak's portfolio is well-located and geographically diversified, with 84% of its buildings on-campus, and primarily associated with the number one or number two hospitals in each respective market. The company points out that the cost of health care as a percentage of U.S. gross domestic product (GDP) has grown to 18%, driving the need to identify more cost-efficient methods of health care delivery. 
The company believes that health care delivery in outpatient settings is more efficient for patients, payers, and providers, so it expects the medical office business to continue to grow. The REIT's primarily on-campus portfolio houses medical specialists anchored by leading health systems, designed to reduce the competitive pressure from the recent expansion of urgent care centers and telemedicine. 
Senior Housing: Herzog explains that Healthpeak's senior housing segment represents an "operating business," so the quality of the real estate and markets, and the quality and expertise of the operator partners, are all critical for success. 
"Over the last three or so years, we have totally restructured our senior housing portfolio and platform, including the sale of over $4.5 billion of non-core assets, the transition of an additional $1.4 billion of assets to new operators, and the acquisition of $1.5 billion of high-quality assets in great markets with top-tier operators," he says.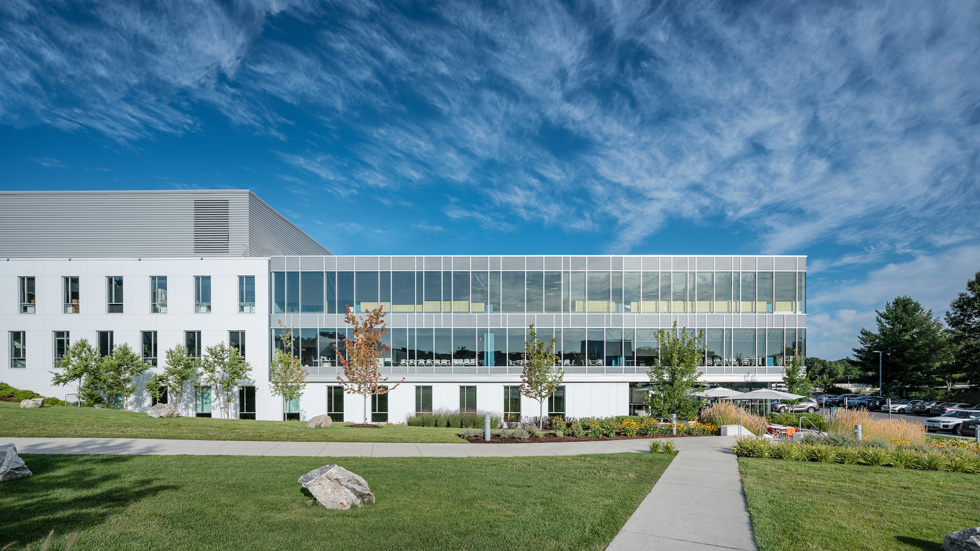 The Hartwell Innovation Campus, Lexington, Massachusetts
At the same time, Herzog added that senior housing has suffered from an oversupply of new construction in anticipation of the accelerating growth in seniors. "In spite of the near-term supply challenges, which could extend for the next year or two, we expect senior housing to have tremendous upside for the next decade plus," he says. 
Like its peers, Healthpeak sees an attractive opportunity to invest in senior housing, according to Hartwich. As a result, the company has announced several transactions in recent quarters that have grown and improved the quality of its senior housing portfolio, he says. 
Looking to the Future
Herzog says that Healthpeak's primary goal for the foreseeable future is to continue executing on the strategy it first established and communicated in mid-2016.
"We will continue to partner and have strong relationships with operators, tenants, and health care systems who have sophistication and scale, and maintain a reputation as a company that others want to do business with," Herzog notes. "And we are intent on being a company with a 'people-first' culture that attracts, develops, and retains top talent with an industry-leading platform."
From an external perspective, Hughes at Raymond James says that following the REIT's portfolio rationalization and management change, Healthpeak's strategy has been refined in a proactive, thoughtful, and decisive manner. 
"The beauty of the company's strategy lies in its simplicity", Herzog says. "Healthpeak will continue to grow solely in its three core segments, maintain a strong balance sheet and solid investment grade credit ratings, and issue shares and grow with new external capital only when trading at a premium to NAV," he adds. 
Returning to Lead
Tom Herzog started his professional career at Deloitte and Touche, where he spent 10 years specializing in real estate. He later moved to GE's real estate group, spending four years in various roles including chief accounting officer and global controller. 
Herzog embarked on his career in the public REIT industry in 2004 with multifamily REIT Aimco (NYSE: AIV) and joined 
Healthpeak from 2009 to 2011, when it was called HCP.  In 2016, while working at multifamily REIT UDR, Inc. (NYSE: UDR), the board of then-HCP asked Herzog to return to the REIT with the opportunity to run the company. 
When Herzog returned to HCP, the company had a 30-plus year history in the industry, large scale, diversification, and a number of trophy assets within its portfolio. Problems arose though in a few of its business segments that required immediate attention.  
Herzog says: "One of the things that attracted me was there was a clear opportunity to create a differentiated and attractive investment alternative within the health care REIT sector."
"It's been an exciting ride for the last 3 1/2 years," he adds. "It's been a lot of fun and hard work by the entire team, but I'm pleased that chapter is behind us and we are now well into the next chapter of our strategy and evolution."