For real estate owners and operators, environmental sustainability, social responsibility, and responsible governance practices are essential components of doing business. 
Since 2005, Nareit has presented its annual Leader in the Light Awards to honor member companies that have produced superior, measurable results from the implementation of sustainable business practices. I take great pride in my company, Digital Realty (NYSE: DLR), being recognized alongside so many outstanding companies once again in this year's awards. 
Like many of our REIT peers, we are committed to sustainability—managing our environmental impact and optimizing our use of energy and natural resources. Not only do we believe it's the right thing to do, but it also matters to our customers.
In addition to sustainability, we are committed to enhancing the well-being of our stockholders, customers, employees, vendors, and communities. We give back to the communities where we have a presence, and also offer employee gift matching programs and paid time off for volunteer work.
Last but not least, we are also committed to shareholder-friendly corporate governance, balancing fresh thinking and new perspectives with experience and continuity. Efforts toward enhancing diversity and inclusion are a critical component of this.   
Nareit's Dividends Through Diversity & Inclusion Initiative promotes the recruitment, inclusion, and advancement of women and other diverse groups in REITs and the wider commercial real estate industry. The initiative facilitates education and career development opportunities and promotes engagement programs for women and other diverse groups in our industry.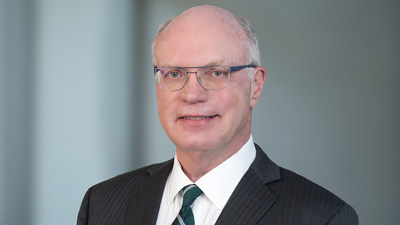 At REITworld 2019, Nareit presented its inaugural Dividends Through Diversity & Inclusion Recognition Awards. These awards recognize Nareit members that have demonstrated a strong commitment and made outstanding contributions to the advancement of diversity and inclusion. 
My colleague on Nareit's Executive Board Jim Connor, CEO of Duke Realty Corp. (NYSE: DRE), was a well-deserving recipient of the Individual Award. I also salute the Corporate Award winners, Duke Realty, Healthpeak Properties (NYSE: PEAK), and Camden Property Trust (NYSE: CPT), for their dedication.       
Nareit's efforts surrounding ESG in all of its facets will continue to be a top priority in 2020 and beyond. Notably, ESG is the foundation for Nareit's new REITworks Conference which debuts in September 2020.