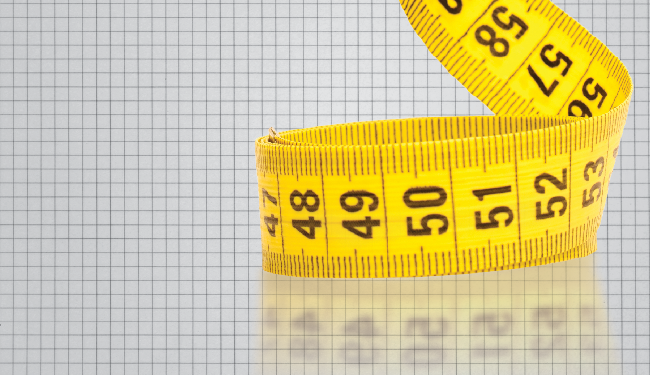 One of the major themes in the commercial real estate industry in the last decade has been companies' demonstrable commitment to sustainability, as well as investors' interest in seeing companies incorporate green strategies into their core missions.
The industry has taken environmental consciousness to heart, developing underlying operating principles, eco-friendly technologies and best practices.
But all of these efforts raise important questions: Are they working, and how do we know?
Those backing the Global Real Estate Sustainability Benchmark (GRESB) are working to answer those questions. Founded in 2009, GRESB is an organization dedicated to evaluating the sustainability of all forms of real estate portfolios around the world. The organization aims to both improve the transparency of firms' sustainability reporting as well as their performance in terms of sustainability.
Surveying the Field
GRESB's primary membership consists of institutional investors, such as UBS, Cohen & Steers, Presima and AXA Real Estate. The organization's membership also includes a host of stakeholders, such as industry consultants and vendors, and the major commercial real estate industry associations around the globe, including NAREIT, the European Public Real Estate Association (EPRA) and the Pension Real Estate Association (PREA). GRESB largely is the brainchild of Nils Kok, a finance professor at Maastricht University in the Netherlands who also serves as a visiting scholar at the University of California-Berkeley. Kok has spearheaded the effort to collect data from commercial real estate companies around the globe in an effort to create green performance benchmarks.
The vast of majority of eco-friendly real estate development in the U.S. relies on the Leadership in Energy and Environmental Design (LEED) standards created by the U.S. Green Building Council. Whereas the LEED guidelines give companies a framework for environmentally sound development, operation and maintenance practices, GRESB's goal is to help firms measure and compare performance.
"I think that without measuring, you can't start improving,"
Kok says.
To create the benchmark, GRESB administers an annual survey intended to measure the environmental and social performance of both real estate companies (including REITs) and real estate funds. The survey consists of 55 questions on performance and best practices.
The survey has given rise to a scoring framework that ranks companies against their peers, with metrics weighted based on their importance to investors. The measures are clustered between environmental and social categories and further divided into seven subcategories within those two groups.
To arrive at an overall score, GRESB computes scores in two different categories: "management and policy" and "implementation and measurement." Management and policy comprises 30 percent of a firm's total score, while the implementation and measurement category accounts for 70 percent.
A Measured Approach
Despite his best efforts, data on energy efficiency and similar topics in the REIT industry are still in the early stages of development. Kok points out that only 30 percent of respondents to the latest GRESB survey had any information whatsoever on their companies' sustainability measures.
"In the commercial real estate sector, we don't know a lot about the energy performance of our properties," Kok said. "Seventy percent of the respondents were unable to quantify the energy consumption or the energy performance of their properties."
Furthermore, GRESB has yet to gain major traction among U.S. commercial real estate companies. The 340 institutions that responded in 2011 represent $928 billion in gross asset value. Of that amount, $370 billion was attributable to the nearly 200 respondents from Europe. The 60 North American respondents accounted for $260 billion.
Major institutional investors are beginning to use the kind of information amassed by GRESB to help inform their investment decisions, according to Kok, and they're encouraging REITs to participate in programs like GRESB and to be more transparent in their operational performance. Kok says some institutions are even going so far as to incorporate sustainability performance scores into their investment models to better project growth rates and risk levels.
"If you're a public pension plan or you're an insurance company or you're investing in REITs and you're a medium- to long-term holder, you should be looking at the environmental performance of these REITs in order to be able to price in the environmental rate of risk," he notes.
As a result, market forces might develop to encourage REITs and other commercial real estate companies to better prepare themselves to address sustainability issues and questions from investors on their environmental footprints.
"Disclosing helps you to realize what you can disclose," he says. "If somebody asks you what your energy consumption in your portfolio is and you want to disclose that, you soon realize that you want to go back to your assets and measure that information to enable you to get that information out. So, disclosing is basically a market force for you to go back to your assets to collect information. Once you start collecting, then you can start to optimize properties."
Joe Lopez, vice president of property management and director of environmental impact with Equity One Inc. (NYSE: EQY), says efforts to create industry-wide measures and an ongoing dialogue enhance the industry's push to go green.
"I think any programs that drive standardization and awareness are truly beneficial," he says. "I think our industry is now taking hold of some of these concepts."
It's Science
APG Asset Management US has been one of the primary backers of the development of GRESB. Mary Hogan-Preusse, managing director with APG, says the level of participation in GRESB among institutional investors has been encouraging. She also says GRESB has proven to have significant utility for investors.
"Having a science-based tool that we can use to evaluate sustainability is so helpful, because there are so many subjective things that go into the way many investors think about sustainability," she said.
Hogan-Preusse notes that she believes early movers on environmentally conscious programs will have a competitive advantage in the marketplace. Companies can already use LEED and EnergyStar to demonstrate their commitment to sustainability. GRESB offers companies yet another measuring stick to tangibly demonstrate their sustainability performance to investors and tenants, according to Hogan-Preusse. They will also have a head start in terms of meeting eventual regulatory hurdles, she says.
As for now, Hogan-Preusse acknowledges that REITs and their counterparts have yet to experience significant income generation as a result of instituting green initiatives and processes. However, although companies aren't directly profiting, such moves are helping to cut their market risk.
"I think it will result in better share performance over the long run," she says. And while international commercial real estate companies have generally been out in front of their U.S. counterparts in their green building and operating programs, domestic companies are beginning to make up ground, according to Hogan-Preusse. As an investor, she says she hopes to see more listed real estate companies participating in GRESB. "That demonstrates to us that they're thinking about this issue," she says.
U.S. REITs that are participating in GRESB and similar collaborative efforts such as NAREIT's Leader in the Light program do appear to be enjoying the benefits. For example, NAREIT sponsored a working forum in April for sustainability professionals in the REIT industry to come together to share some of the ideas and strategies driving their performance. William Teichman, director of sustainability with Kimco Realty Corp. (NYSE: KIM), attended the event and said that programs that provide the opportunity to compare notes with peers should be beneficial in the long run.
"That type of healthy competition spurs us all forward and helps us all to move the ball forward and innovate," he says.