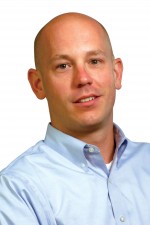 I still remember the invaluable wisdom I learned on my first day on the job as a beat reporter for a New York-based community newspaper chain. I was fresh out of journalism school and ready to hit the ground running. I knew that I would dazzle both my editor and our readers with my witty turns of phrase and all that I had learned in school.
Before I had even received my first assignment (which turned out to be about someone stealing a wooden bear statue from in front of the local diner), the news editor sat on the edge of my desk and gave me a pat on the shoulder. I thought this was going to be the first of many mentor-type moments from a true newspaper lifer.
"Just remember, you may be smarter than 90 percent of the people you talk to, but they all know more about what they are telling you than you do. Otherwise, they'd be asking you the questions."
It's the dilemma of the general assignment reporter. You have to know a little about a lot of things, but seldom get the chance to learn a lot about anything.
Even after covering the REIT and commercial real estate industry for more than 11 years, my knowledge of the industry is broad, but nowhere near as deep as the dedicated professionals I have had the opportunity to interview. I may be able to explain why hotel REITs are having a profitable year after interviewing CEOs at REITWeek, but I wouldn't know the first thing about running a hotel.
For me, getting a deeper glimpse into a person's area of focus is one of the best parts of this job.
That is especially true when people are on the cutting edge of their profession and really passionate about what they do.
Case in point, I attended NAREIT's Leader in the Light Working Forum in Dallas earlier this year. I spoke with many of the REIT executives in attendance who focus day-in and day-out on enhancing sustainability and improving energy-use practices for some of the largest commercial real estate owners in the U.S. This is not an afterthought for these executives and their companies; it is a core business principle.
Listening to them talk, it became clear that is an area companies are now taking very seriously. REITs are dedicating executive staff, sections of their websites and portions of their financial disclosures to their sustainability initiatives. The U.S. may have been a step behind other parts of the world in implementing these concepts, but the management teams represented at the Working Forum are quickly closing that gap.
All I have to do, as you can read about in this issue of REIT magazine, is keep asking the questions.