Cindy Jacobs, Senior Advisor, Environmental Protection Agency
07/18/2013 | by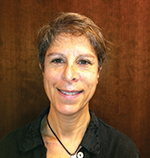 Cindy Jacobs is a senior advisor with the U.S. EPA Energy Star Program.  Her more than 20 years of experience at the EPA includes management of the Energy Star commercial and government outreach efforts, development of methane reduction actions for the 1992 Climate Change Action Plan, creation and leadership of the EPA Landfill Methane Outreach Program and the Voluntary Aluminum Industrial Partnership.
How has the EPA's Energy Star program evolved over the past decade?
In the late 1990s, we created Portfolio Manager to help businesses measure their actual energy use. It is an interactive tool that allows owners to track energy and water usage across their portfolio. By 2003, we had about 20,000 buildings benchmarked in Portfolio Manager. If you fast forward 10 years, at the end of 2012, we had more than 300,000 buildings across the country that have used Portfolio Manager.
More recently we've seen more local and state governments across the country incorporate Portfolio Manager in their greenhouse gas reduction program. Canada is partnering with us to bring Portfolio Manager to the market and Mexico is taking a similar approach.
I think one reason that we've see so much growth is because of our partnership with organizations, many of them REITs, who have adopted Energy Star across their entire portfolios. So, we've certainly worked hard to improve our ability to support our partners and listen to their needs to understand the market and offer relevant tools and strategies.
What are some of the most common myths that building owners have when it comes to energy efficiency?
Several years ago I would have said that many owners don't realize that they can control energy costs and that managing energy costs can save them money and add value. But now, at least for the leaders, and many of those leaders are REITs, this really has changed. I want to think that Energy Star has played a role in that evolution.
I think there are still a number of misconceptions about energy efficiency. The one that is most prevalent is that new buildings are more efficient than older buildings. Certainly, newer buildings that have great technology and are well managed will be more efficient. But we found over and over again that the premise of the best technology does not guarantee that a building will perform well. Good management is really critical.
What advice would you give to building owners in the beginning stages of making their buildings more energy efficient?
If they've already committed to becoming energy efficient, then they are on their way. That's really the first step of making a high-level commitment.
But the second thing—and sometimes it comes first, depending on the organization—is to take stock of where you are and benchmark energy use across the portfolio. Find out where the best opportunities are and where you should be investing, and you might actually be surprised when you take a look at the data in a standardized way. Then you can take that information and set goals and prioritize, engage employees and tenants, and be strategic.
Last year the Energy Star program celebrated its 20th anniversary. What does the future look like for the program?
Broadly speaking, we're going to keep doing what we've been doing successfully. But just as we encourage other companies and organizations to look for opportunities to continuously become more efficient, we are always looking to make Energy Star more effective. Later this summer, we are releasing the first-ever major overhaul of Portfolio Manager. Those changes are going to make the tool easier to use and offer a more powerful way to manage energy use. We're also expanding in other ways. We are creating more resources for property managers to engage tenants and we're working to bring Energy Star recognition to more types of buildings and be able to recognize other parts of the market.