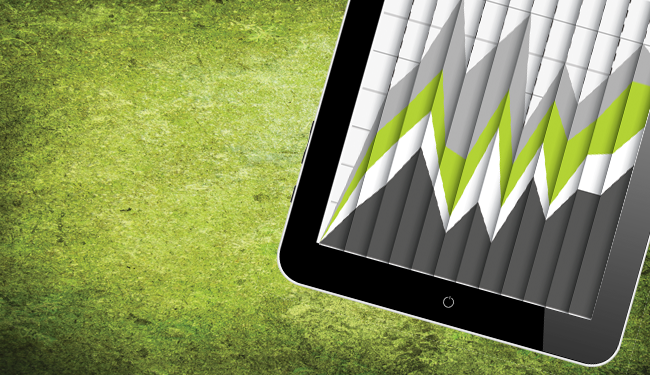 Each Monday, Sara Neff receives an email on her smartphone that shows the electricity usage data for a set of office buildings along the California coast, from San Francisco to Los Angeles. For Neff, the director of sustainability programs at Kilroy Realty Corp. (NYSE: KRC), a recent email showed a problem.
A series of graphs tracked usage in 15-minute intervals over the previous week for one of Kilroy's office buildings. A solid line each day showed an expected sharp decline in usage at the end of the workday—resembling a cliff. But each weekday the graph showed a peculiar, unexpected result in the early evening hours. The cliff dropped to form a ledge for a few hours, before dropping to its nightly baseline.
It highlighted a cost that would be missed by a daily meter reading, leading Neff to discover basic human behavior as the cause: Lights were being left on in the evenings on all four floors of the building while a cleaning crew vacuumed and dusted. Since the crew worked one story at a time, getting the workers to turn off lights on the other floors would save Kilroy precious kilowatt-hours—and dollars.
With electricity data collected from the building's main meter, funneled through a data vendor, then delivered to the palm of her hand, Neff now could start negotiating with its cleaning company to better work the lights.
"If you do not know how your property performs—whether it's from an occupancy perspective or from an operational cost perspective—then you can't really manage it in the right way."

—Nils Kok executive director of GRESB
"Data is the current biggest trend in sustainability," Neff says. "You can get data from the most granular level or the most broad. Then it's a matter of finding that sweet spot, of gathering enough data that is actionable without causing information overload."
Kilroy is one of a growing number of REITs relying more on the collection of data related to sustainability, in a more automated fashion. REITs on the forefront of sustainability see big operational savings, especially from their efforts to collect data on electricity usage. Their motivation is also a response to growing pressures for the real estate industry to continue to enhance its sustainability programs with data management. Some large cities such as New York—and states such as California and Washington—are requiring publication of certain data for buildings over a certain size. Meanwhile, investors are also increasingly asking for more detailed reporting on sustainability information.
Demand for Transparency
One reporting regime that is gaining acceptance is a survey by the Global Real Estate Sustainability Benchmark (GRESB), a global consortium of institutional investors and real estate industry organizations to evaluate sustainability of real estate portfolios worldwide. The organization aims to both improve the transparency of sustainability reporting and performance, with data being a key part.
"If you do not know how your property performs—whether it's from an occupancy perspective or from an operational cost perspective—then you can't really manage it in the right way," says Nils Kok, executive director of GRESB, finance professor at Maastricht University in the Netherlands and visiting scholar at the University of California-Berkeley.
Will Teichman, director of sustainability at shopping center REIT Kimco Realty Corp. (NYSE: KIM), notes that REITs are receiving all sorts of information requests from investors and other groups. "They are asking for disclosure, but part of what they are doing is inspiring the companies to start the process of measuring, which often leads to the process of taking action," Teichman says.
The requests are becoming more sophisticated over time, REITs say.
"It's not good enough now just to have a policy that just says, 'We are committed to this,'" says Sukanya Paciorek, senior vice president and director of corporate sustainability at Vornado Realty Trust (NYSE: VNO). "They want to know what we are doing and what we have achieved. That takes a lot of information to be able to demonstrate you made a significant impact."
The resulting data from some of those requests are making their way into formalized industry reports. GRESB, for example, each year publishes an annual survey in September, rating how well real estate companies and funds fare with sustainability, including their ability to measure data and implement changes. The project, started in 2009, is still growing, with 443 respondents for 2012, up from 340 a year earlier.
Beginning last year, the GRESB survey also became a contribut­ing factor in NAREIT's Leader in the Light awards program, as NAREIT formally migrated the program into the GRESB platform.
The Real-Time World
The latest GRESB report shows that even among reporting companies, data systems have yet to be fully embraced. About 38 percent of respondents from the Americas reported having an environmental management system—essentially a platform that provides the ability to monitor sustainability data and more accurately manage sustainability performance at the asset level. That compares with 40 percent in Europe and 38 percent in Asia. Participants in Australia and New Zealand were well ahead, at 86 percent.
U.S. REITs have certainly made progress. They have extensively worked with initiatives such as the Environmental Protection Agency's (EPA) Energy Star program, using its Portfolio Manager tool that helps track and assess energy and water consumption across an entire portfolio of buildings. Now, the companies are exploring even more rigorous systems for data collection, increasing the number of ways that they collect data and the frequency with which they do so.
Even just starting to gather data on a real-time basis—where electrical usage is collected in short intervals of five to 15 minutes—will help provide much better results, according to Sander Paul van Tongeren, senior sustainability specialist of global real estate and infrastructure of Dutch pension fund APG, a major investor in U.S. REITs and a founding member of GRESB. "Measuring itself on a real-time basis will have a positive impact on a company lowering energy consumption by 20 percent to 30 percent at a minimum," he estimates.
While water and waste management are being measured, the attention these days is more focused on electrical usage, due to the savings that it can provide and its standardized billing practices and metering. Liberty Property Trust (NYSE: LRY) has installed real-time energy monitoring of the electricity in 130 of the buildings it manages, allowing it to pull up a graph on a building at any time on its portal and see how it is trending currently. While the buildings in this subset of properties each uses a master meter, Liberty is piloting sub-meters for 10 of the assets, separating out plug load, lighting and HVAC units.
"It's the next step to dig down and be able to see specific areas," says Marla Thalheimer, director of sustainability at Liberty.
For example, Vornado—regarded as an industry leader in sustainability data management—has invested heavily in real-time monitoring over the years, developing its own proprietary analytics system. For its New York portfolio, the REIT collects output readings at close intervals from 3,000 sub-meters across the portfolio. Those readings are then fed to a central location. The system, which Vornado has trademarked "Energy Information Portal," allows building operators to evaluate efficiency. Vornado has made the system available for use by its tenants, and it includes a single-click view of the past 24 months of sub-meter billing history. The Energy Information Portal also allows managers to create custom meter groups and to measure and verify energy savings tied to projects. Vornado has a similar monitoring system for 80 buildings in its Washington, D.C., portfolio, where engineers view data from a central hub.
The sophistication of Vornado's system allows it to test new projects by observing data before and after implementation. So, when Vornado invests in a variable frequency drive or embarks on a lighting project, it has enough data to show how much the new equipment has saved the company. That in turn helps justify future investments with executives and meet verification requirements of programs that pay out monetary rewards for energy efficiency.
"There is a huge impact in terms of being able to show senior management the value of these projects," Paciorek says. "We are also able to visually, analytically and quantitatively show the energy savings, which makes recovering incentive funding much easier."
TMI?
Having vast amounts of new data doesn't help if that information isn't getting into the hands of decision makers.
Having vast amounts of new data doesn't help if that information isn't getting into the hands of decision makers.
At Kimco, exterior lighting at its open-air shopping centers is one of its biggest operational costs, so the company replaced older equipment of time clocks and photocells with Internet-connected electronic controllers. That allows Kimco to set precise lighting schedules and use a software dashboard view by managers on iPads. The system sends alarms for power-loss, energy use and maintenance. The iPads make it much simpler for staff to act on this data, according to Teichman.
"It puts a tool in the hands of the property managers, and they can easily see information that allows them to make quicker decisions," Teichman says.
The challenge lies in managing all the data, which can mount up fast. At Microsoft's headquarters campus in Redmond, Wash., software collects 500 million data transactions from the buildings every 24 hours, according to an article posted by the company on its website.
In general, the average "wired" building will have 200 to 300 control points, notes David Stanford, executive director of consulting firm RealFoundations. That means real estate companies must think beyond their traditional core competencies.
"There is a lot of data there," he says. "It's phenomenally different than the data managed in leasing and accounting for property management."
Despite the complexity, the payoffs can be significant. At Microsoft, all the data gives engineers a prioritized list of malfunctioning equipment. The software led the team to diagnose an exhaust fan left needlessly running in a parking garage. Turning it off saved $66,000 a year. It also discovered a pressurization issue with a chilling system; correcting it saved $12,000 annually.
The challenge for real estate owners is to get all of their buildings to talk to one another. Microsoft's campus, for example, has 125 buildings over 500 acres that were constructed at different times since 1986. Microsoft went about building a software program that would get all the disparate components to talk to one another.
"It's a major pain in trying to manage," says Michael Murray, chief executive officer of Lucid, a sustainability software company. "It's one thing to manage data for one or two properties, but when you have a really big portfolio, the cost and complexity go up in multiples rather than linearly."
A growing cadre of companies such as Lucid have emerged to help real estate owners connect various branded controls and metering systems to a central software portal. "You need to be able to handle the variety of data," Murray says. "You need it all in one place, so you don't have hundreds of thousands of spreadsheets getting emailed back and forth."
Some of the sustainability leaders in real estate have taken matters into their own hands. When Vornado started building its data management system five years ago, it didn't find many vendors on the market, so it worked with a company to build a system to its specifications. All of the data gets housed on a platform, with visuals that allow users to look at historical meter readings, by day, month, year, and make comparisons by building and tenant.
Liberty, on the other hand, used a combination of software from Tridium, eSight Energy and Microsoft to come up with its platform.
"It's a customized solution," Thalheimer says. "They are three off-the-shelf products that were put together with our own internal expertise in a way that made it really simple and easy."
Kilroy has seen a great return on investment with its data management vendor, Gridium, which compiles the weekly emails for Neff. Gridium also uses weather data to anticipate peak demand days, notifying Kilroy to reduce its electrical usage in advance of peak summer periods. The vendor has helped Kilroy save 402,407 kilowatt hours and $77,642 for its San Francisco properties since it started deployment in 2011, giving the project an ROI of 2,157 percent, according to company's annual sustainability report.
Overall, REITs can still make a difference by starting with the easiest tasks. While some building owners have IP addresses for each light fixture, the data generated will be useless without the ability to harness it. But the appetite will grow over time, Neff predicts.
"We are trying to find what is the right amount of data," Neff says. "The right amount of what you needed two years ago might not be what you will need next year."
While companies may differ in the amount of data that they now have at their fingertips, sustainability experts do agree that seeking out increasingly more effective ways to collect and analyze data will be key to boosting performance.
"It's the old dictum, 'What gets measured gets managed,'" Teichman says. "It's certainly true in the sustainability area."