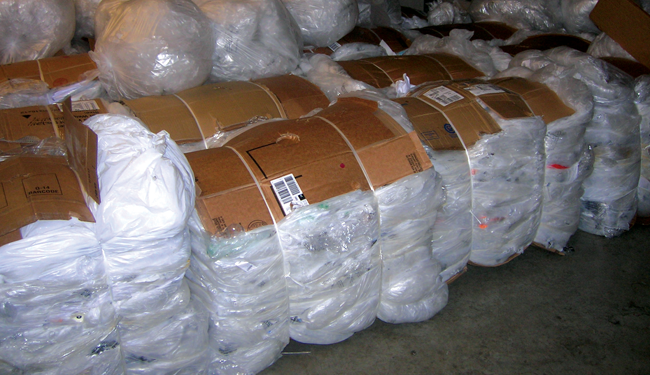 In their quest to operate sustainably, many REITs have made energy the cornerstone of their environmental efforts. It's hardly surprising that reducing energy consumption is a top priority for many landlords, given the big costs and environmental impact associated with powering commercial properties.
Yet, several REITs have begun to take a more holistic approach to sustainability as they have stepped up their efforts over the last several years to secure Leadership in Energy and Environmental Design (LEED) and other certifications and to meet certain benchmarks. The U.S. Green Building Council's LEED certification process addresses a variety of environmental issues, from water efficiency to indoor air quality, mostly for office buildings. Big investors, municipalities and some major tenants have also come to expect more from landlords on the environmental front.
"A lot of the pressure for better buildings has come from large tenants," including the federal government, says Norman Miller, professor of real estate at the University of San Diego and editor of the Journal of Sustainable Real Estate. "The Proctor & Gambles of the world have put a lot of pressure on landlords for better buildings."
Although energy efficiency remains the primary focus for many, some REITs are rolling out programs to reduce water consumption at their properties and divert more waste from landfills, among other initiatives. They are also working more closely with tenants on environmental matters, given the enormous amount of control tenants exert over electricity and water usage and the products and finishes used in their spaces. The prevalence of triple-net leases means many tenants pay for their own utilities.
"The more sophisticated landlords are becoming much more sensitized to things like water, waste, purchasing and contracting. They are creating a narrative around sustainability that goes beyond a single issue like energy," says David L. Pogue, global director of corporate responsibility at Los Angeles-based CBRE Group Inc.
Watching Water Consumption
Water consumption is under increased scrutiny by landlords. In many areas of the United States, particularly large urban markets, the price of water has risen sharply in recent years, owing partly to rate hikes by utilities seeking to recoup expenses associated with upgrades to outdated infrastructure.
"The more sophisticated landlords are becoming much more sensitized to things like water, waste, purchasing and contracting. They are creating a narrative around sustainability that goes beyond a single issue like energy."
—David L. Pogue, global director of corporate responsibility Los Angeles-based CBBF Group Inc.
These rate hikes have created an odd pricing pattern. In some markets where water isn't necessarily scarce, costs are high. Conversely, in such dry regions as the Southwest water costs are relatively modest, experts say.
Some landlords have responded to higher costs and acute shortages in drought-prone areas by taking greater measures to reduce water consumption at their properties. Drought-tolerant greenery is becoming a popular landscaping option at malls, shopping centers and other types of properties with big irrigation needs. REITs are also trying new technology designed to make existing plumbing and irrigation systems more efficient.
Rather than spending millions to replace existing irrigation systems at its shopping centers, shopping center REIT Kimco Realty Corp. (NYSE: KIM) is testing "smart" control devices at several of its centers as an initial step toward improving water-related efficiency. The high-tech devices adjust watering patterns to reflect local weather conditions and soil-moisture levels. Will Teichman, director of sustainability for Kimco, says older irrigation control devices are essentially "glorified time clocks" that activate sprinkler systems at preset times, regardless of actual conditions. "We've all seen sprinkler systems operating in the rain," he quips.
Kimco is also testing flow-sensing technology that allows property managers to pinpoint water line breaks or slow leaks, receiving notifications via their iPads. The results of the pilot will determine how widely Kimco deploys the technology over the next several years. Thanks to new mobile applications, the company's property managers now use their iPads to conduct site inspections, order maintenance work, dispatch vendors to centers, approve invoices and even control parking-lot lighting.
Like other landlords, Kimco sees improved water efficiency as the right thing to do from an environmental and social perspective. It can also provide a competitive advantage when it comes to attracting tenants, many of whom pay for both their own usage and a pro-rata share of common-area maintenance costs.
"Anything we can do to lower the total cost of occupancy for tenants and improve the overall attractiveness of leasable space in our buildings potentially gives us a leg up in the marketplace," Teichman says.
Waste Not
Like water usage, waste disposal is a big operating expense and a significant environmental challenge. The cost and availability of recycling services can vary widely from location to location. In some markets, landlords are limited to recycling only cardboard. In others, they have access to services that recycle many types of waste and compost food scraps.
Despite the disparity, some landlords are going to great lengths to significantly reduce the amount of waste they send to landfills – or their so-called diversion rates – if not halting the practice altogether.
Mall REIT Simon Property Group Inc. (NYSE: SPG) has set a highly ambitious goal for itself when it comes to dealing with the waste generated by its malls. The company expects that at some point in the future it will no longer send any waste to landfills, and it has rolled out a number of initiatives to help it achieve its "zero-waste" goal.
"It is not an easy battle to fight, but we believe it is something worth fighting for," says George Caraghiaur, Simon's senior vice president for sustainability.
In 2011, the company implemented a "recycling enhancement plan" that has boosted its diversion rate by more than 6,000 tons annually. Under the plan, it replaced more than 70 trash compactors with recycling collection bins and added common-area recycling containers at 40 centers. Simon now recycles more than 58,000 tons of material annually.
Since 2012, its malls have been recycling all of their cardboard waste, and the company is taking steps to keep food and plastic-film waste from ending up in landfills.
Clothing and other types of merchandise is typically packaged in clear plastic bags when delivered to retailers. The bags are ultimately discarded by tenants, creating mounds of what Caraghiaur refers to as "bags of bags."
Most large-scale recycling facilities are not well-equipped to process such plastic, partly because it is difficult to separate from other types of waste, Caraghiaur says. Simon has been working with waste-management companies to address the issue. It has also partnered with the American Chemistry Council, a trade association for chemical companies, to find buyers for its plastic-film waste. At three of its malls, it has begun gathering up plastic-film waste and storing it onsite until it amasses enough for buyers to collect it. Still, it can be difficult to find buyers who will pay enough for the material to offset the company's costs, Caraghiaur explains.
Simon is also working to tackle the enormous amount of waste generated by food courts in its malls. Pilot programs to compost food waste are underway at a handful of locations, but such programs make financial sense only in markets where disposal costs are relatively high, says Caraghiaur.
At Concord Mills in Concord, N.C., Simon has partnered with food court tenants to flash freeze any unsold food and donate it to local food banks. The company is also testing equipment that cooks down food waste, reducing it to a substance that can be used to enrich soil in landscaped areas.
"Food waste is heavy, costly to transport and expensive to dispose of," Caraghiaur says. "There has to be a better way to handle it, but the challenge is creating the infrastructure to do that," he adds.
Breathing Easy
Some REITs are taking steps to create healthier indoor environments for tenants and visitors. Green buildings, according to some experts, generally lead to higher levels of productivity among office workers, more robust retail sales and, ultimately, higher property values.
Over the past five years, Vornado Realty Trust (NYSE: VNO) has secured LEED for Existing Buildings (EB) certification for about 30 million square feet of office space, which represents more than half its office portfolio, thanks in part to its portfolio-wide green cleaning program and such building features as high-quality air filters and other filtration systems. The company also uses building materials, interior finishes and office furniture made from recycled products as well as paints and sealants containing low levels of volatile organic compounds (VOCs), or none at all.
"We have a sustainability policy that addresses everything that leaves and comes into our buildings," says Sukanya Paciorek, senior vice president and director of corporate sustainability at Vornado.
LEED certification, she adds, has proven to be a competitive advantage in attracting and retaining tenants. In recent years many of the company's largest office tenants have sought to obtain LEED for Commercial Interiors (CI) certification. By leasing space in LEED EB-certified buildings, they are eligible for some credits toward LEED CI certification, Paciorek says.
Although many large tenants are increasingly concerned with environmental matters, not all tenants are savvy when it comes to sustainability. Some landlords are working to educate tenants, providing resources and training in an effort to improve the overall efficiency of their buildings and to create healthier indoor environments.
Some also impose certain requirements on tenants through so-called green leases. For instance, Liberty Property Trust (NYSE: LRY), an office and industrial REIT, requires its tenants to use green-cleaning products, low-VOC paints and other finishes and to recycle certain types of waste, among other things.
"It is important to stop thinking about sustainability as an initiative, but to think about it holistically and embed it into how we build and operate buildings. Green leases should just become the norm," says Marla Thalheimer, director of sustainability at Liberty.
Anna Robaton is a regular contributor to REIT magazine.