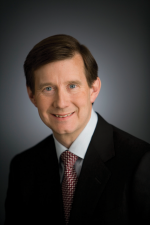 The focus of this issue of REIT is sustainability—specifically, taking sustainability to the "next level."
Sustainability in commercial real estate development and operation traditionally has been pursued through new technologies aimed at reducing energy consumption. Increasingly, however, sustainability is viewed more holistically as a broad-ranging, integrated effort to use all resources more efficiently and minimize the impact of building operations on the environment.
Viewed through this lens, sustainable practices can take many forms, from the use of more efficient heating and cooling systems, to harnessing natural light for illumination rather than relying only on electrical lighting, to minimizing water use and using "gray water" – waste water from drains and other sources – for applications such as landscape irrigation and cooling buildings.
Research sponsored by the Government Services Administration (GSA), the nation's largest public-sector landlord, indicates that such an integrated approach to sustainable building development and operations may be capable of delivering measurably better results for both landlords and tenants across a broad range of benchmarks.
The GSA commissioned an independent research organization to conduct a comprehensive evaluation of the performance of 12 of its sustainably designed buildings located in various geographical sectors and climate zones of the U.S. The study compared the energy use, operating costs, water use, occupant satisfaction and carbon emissions of the buildings against national averages for the U.S. commercial real estate industry as measured by industry organizations, academic researchers and federal agencies.
The study found the GSA's green buildings outperformed the national averages in every one of the performance categories. Among the findings: the GSA buildings used 26 percent less energy. They produced lower aggregate annual maintenance costs ($2.88 per square foot vs. $3.30 per square foot). Additionally, they delivered occupant satisfaction rankings 27 percent higher than the national average, based on survey interviews with tenants, and they produced 33 percent less CO2 emissions.
Progress in sustainability has been largely an experience-based process in which new technologies and new operating methods are tried and their results evaluated. REITs today are actively engaged in this process, and the number of industry members pursuing sustainability goals is increasing. Participation in NAREIT's Leader in the Light Awards competition is one measure of that progress. The number of NAREIT member companies applying for LITL in 2012 reflected a 350 percent increase compared to 2005 when the program started.
Last year's integration of the Leader in the Light Awards with the international Global Real Estate Sustainability Benchmark (GRESB) also has given the U.S. REIT industry a global standard against which U.S REITs can measure their progress.
The Leader in the Light and GRESB performance results clearly demonstrate that REITs are making important progress on the sustainability front – progress that is benefitting the industry, investors and the environment.

W. EDWARD WALTER
NAREIT Chair
President & CEO
Host Hotels & Resorts, Inc.