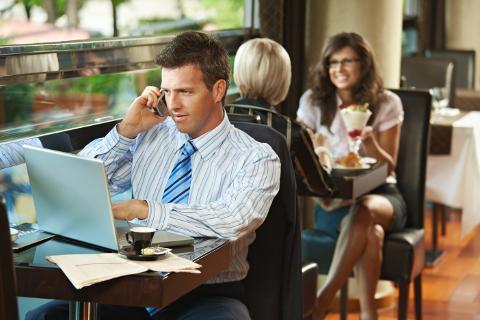 With the apartment market tight in many U.S. cities, some landlords might be tempted to hang out a shingle and wait for renters to show up in droves. Not Camden Property Trust (NYSE: CPT), a Houston-based apartment REIT whose renters are largely millennials in their 20s and early 30s.
Given the affinity of millennials for social media, Camden has taken to Twitter and, in some locations, installed webcams at construction sites in an effort to generate online buzz about development projects long before opening day. As a result, many potential tenants show up at newly opened properties already familiar with the features of the buildings – which, not surprisingly, are intended to resonate with millennials – and a preference for certain units, says Camden Chief Executive Officer Richard J. Campo.
"You really have to pay attention to what millennials are doing and what they want," says Campo, a baby boomer who calls millennials "totally different animals" than Americans of his generation. "If you don't have a robust social-media-facing marketing campaign," he adds, "you are going to be in trouble."
It's not hard to understand why the millennial generation, the approximately 95 million Americans born between 1982 and 2003, has begun to exert a major influence in the apartment market and other consumer-centric sectors of commercial real estate. As a generation, it dwarfs the post-World War II baby boom in size and, in fact, many millennials are the children of boomers.
Also known as echo boomers and members of generation Y, millennials now make up an estimated 24 percent of the U.S. population. By 2021, when the youngest of them turn 18, more than one out of every three American adults will be millennials, says Morley Winograd, co-author of the book "Millennial Momentum: How a New Generation is Remaking America."
According to Winograd, millennials are not only America's largest generation, but they are also a highly diverse group. About 40 percent of them are non-white, and one out of every five millennials has parents who are immigrants, he says. Despite their diverse backgrounds, millennials tend to share many of the same beliefs, Winograd says.
"They tend to be as united in their beliefs as they are diverse in their demographics," says Winograd, a senior fellow at the Center on Communication Leadership and Policy at the University of Southern California's Annenberg School.
A common thread among millennials is their strong preference for city living and high propensity to rent–factors that have contributed to urban gentrification, strong apartment demand and development activity in markets from Boston to Seattle.
Like members of previous generations in their young-adult years, millennials have flocked to cities to be close to peers and to job opportunities, shops, restaurants and cultural venues. They are also less inclined than older Americans to own cars and, partly for that reason, place a premium on living in communities where they can easily walk, bike or take public transportation to work and other activities, observers say.
"We have seen this preference for city living time and again in earlier generations," notes Jim Costello, managing director for Americas research at CBRE Econometric Advisors. "The fact that millennials are such a big wave of folks is having a pronounced impact" on urban markets, he adds.
DEMAND FOR DOWNSIZING
According to a report by Green Street Advisors, Americans under the age of 35 have a 63 percent propensity to rent. The high propensity to rent is related to the fact that millennials are getting married and having children later in life than their parents and grandparents did, partly for economic reasons. During the Great Recession, more than 4 million Americans under 35 lost jobs, according to the Green Street report. While that age group has largely regained employment, many of the jobs that have been created during the recovery are part-time, Green Street notes.
The strong demand among millennials for apartments has shaped the projects that are cropping up in downtown markets. Since millennials prefer to live alone and are hard-pressed to pay top dollar in rent, some developers have compensated by building high-density projects with smaller, less expensive units than those found in traditional properties. In New York and San Francisco, cities where rents are notoriously high, projects with so-called micro-units as small as 300 square feet are either under construction or seeking approval.
While millennials tend to want to live alone, they are also highly social creatures, experts say. As a result, many newer apartment buildings feature well-appointed indoor and outdoor common areas with coffee bars, communal grills, large-screen televisions, video games and, perhaps most importantly, high-speed Internet access in public areas.
"Millennials may not talk to other people in these common areas, but they want to sit around, like they would do at a Starbucks" and work or socialize on their mobile devices, Campo says.
Last year, Campo's company sold $500 million worth of assets, most of them in suburban locations, and reinvested the proceeds in acquisitions and developments in urban markets. Camden, which had a same-property occupancy rate of nearly 96 percent at the end of March, has focused on buying and building properties near public transit as well as shops, restaurants and entertainment venues. About 80 percent of the units at its properties in urban markets are one-bedroom and efficiency apartments.
"Millennials are happy with a small space as long as there are restaurants and cool things to go to nearby," explains Campo, adding that the apartment sector will benefit in the coming years from pent-up demand among the many young adults who moved back home during the recession and are now feeling confident enough to strike out on their own.
"Millennials are the key to our business, and they are starting to do better and better because the jobs that are being created are going to them" rather than older Americans, he adds.
RECRUITING PITCH

REITs are not only paying closer attention to the preferences of millennials when it comes to deciding where to invest and how to design properties. Like employers in other sectors, they are increasingly eager to recruit and retain millennial workers. "If I'm not listening to our employees of that generation and making sure our work environment is motivating to them, then I'm not paying attention to the future leadership of this company," says Larry Gellerstedt, chief executive officer of Cousins Properties Inc. (NYSE: CUZ), an Atlanta-based office REIT. Shortly after becoming CEO of Cousins Properties in 2009, Gellerstedt asked senior executives to identify the company's most-talented millennial workers. Those employees were tapped to serve on a working group that provides Gellerstedt with input on issues such as recruitment practices and utilization of the company's own office space. Thirty-five percent of Cousins' employees are millennials, and their insights help the company to remain competitive both as an employer and landlord, according to Gellerstedt. As they gain their economic footing, millennials are likely to become an even more powerful force in the workplace and beyond. According to consulting firm Accenture, millennials in the United States now spend about $600 billion annually. By 2020, their spending is expected to grow to $1.4 trillion per year and represent 30 percent of total retail sales, according to Accenture.
DIFFERENT DAYS AT THE OFFICE
As is the case in how they live when they're not on the clock, millennials' attitudes are transforming Corporate America. Experts say millennials have a general disdain for corporate hierarchy and value work-life balance and corporate social responsibility.
They are also highly entrepreneurial and keen to collaborate and socialize with colleagues. Many are less interested in climbing the corporate ladder than they are in enjoying their work, explains Glenn Brill, a managing director in the real estate solutions practice of FTI Consulting.
"Millennials want to work hard, but have fun doing it," Brill says.
Employers eager to recruit and retain millennials are rethinking their approach to a host of issues, from where they locate their offices to how they use office space to the amount of paid vacation for new employees, experts say. That corporate soul searching has buoyed demand for office space in central business districts and urban-infill locations. Environmentally friendly properties situated near housing, amenities and public transportation are a must. Increasingly, employers are gravitating toward modern office buildings with welcoming interior and outdoor common areas and flexible, high-density tenant space with lots of natural light and open-seating layouts designed to foster collaboration.
"If you are going to convince a millennial to go to the trouble of commuting to work to get on the Internet, which they can do at home, then you had better make the work experience something better than they can have at home," Winograd says. "Clearly the value you can argue for, although it is not a surefire proposition, is that you want to be with your fellow man: You want to have a social experience at work."
The shifting dynamics of the office sector are most visible in markets with large concentrations of tech, media and other types of creative businesses with young workforces, says Jed Reagan, an analyst with Green Street Advisors.
"The desired office environment for many millennial workers feels less like their parents' office space and more like a start-up that you'd launch in your garage or living room. It is casual, fun and promotes the free flow of ideas," Reagan explains.
Companies of all types are increasingly eager to woo millennials because they are highly educated, and many are bilingual, says John B. Kilroy Jr., chief executive officer of Kilroy Realty Corp. (NYSE: KRC), a Los Angeles-based office REIT. One in four millennials has a bachelor's degree, and about 40 percent of them are bilingual, he says. By 2025, millennials will represent 75 percent of the global workforce, says Kilroy, who has long argued that office landlords ignore this demographic at their own peril.
"We are at the infancy of this wave of technological change, and, as an office landlord, it is really important to be riding this wave early. If you don't, you can be left in the dust, and we are seeing that with some of our competitors' buildings," he says.
In recent years, Kilroy Realty has sold about $850 million worth of office and industrial properties, including a number of suburban office assets. The firm has spent billions of dollars to acquire and develop properties that resonate with tech, media and other companies that employ large numbers of millennials.
In San Francisco, Kilroy Realty was one of the first investors in the gentrifying South of Market Street (SoMa) district during the early days of the recovery. It is now one of the largest owners of office space in SoMa, where vacancy rates have plummeted and asset prices have surged in recent years.
Kilroy Realty has put a major emphasis on sustainability, a priority for many tech companies. With the completion of its current development projects, about half of its portfolio will have the Leadership in Energy & Environmental Design (LEED) certification awarded by the U.S. Green Building Council.
All of Kilroy Realty's office properties have secure, bicycle-storage areas, and in some locations the company offers bicycle concierge services, for a fee. Its buildings have showers and bathrooms on the ground floor, allowing employees who bike to work to freshen up when they arrive.
"SHOWROOM" SHOPAHOLICS
Contrary to popular belief, millennials haven't forsaken shopping centers, according to consulting firm Accenture. While plenty of them shop online, millennials enjoy spending time at shopping centers, according to Accenture research on the shopping behaviors of 6,000 consumers in eight countries, of which more than 1,700 were millennials.
At the same time, millennials are highly price conscious and apt to practice "showrooming," which involves checking out merchandise at a store and then going online to find the lowest price, according to Accenture. "Showrooming," Accenture notes, has become more prevalent as a result of the proliferation of smartphones. While they may be savvy shoppers, millennials tend to place a greater value on experiences than on the acquisition of material goods, Winograd says.
Some shopping center REITs are seeking to leverage that advantage. Michael P. Glimcher, chairman and chief executive officer of Columbus, Ohio-based Glimcher Realty Trust (NYSE: GRT), says his company is focused on developing and acquiring projects that have a sense of place both architecturally and in terms of tenant mix.
To create a more authentic shopping experience, Glimcher Realty has made it a priority to bring well-regarded regional retailers and restaurateurs to its properties. They complement national chains (like H&M and Anthropologie) and service- and entertainment-oriented tenants (like yoga studios and movie theaters).
"The traditional mall was a distribution channel, functioning as an alternative to downtown shopping," Glimcher says. "We want to be able to provide many experiences, almost like what a city does." When it comes to shopping and other aspects of life, millennials, says Michael Glimcher, want instant gratification, which gives brick-and-mortar retailers another competitive advantage over e-commerce sites.
"At many of our shopping centers, we see young women who are buying clothes on a Friday or Saturday that they intend to wear that night. Sometimes they wear the clothes out of the store," he says.
TIME TO GROW UP
So what happens when these go-getters grow up? It remains to be seen whether millennials will cling to their habits and preferences as they age. "'Millennial Jane' may eventually tire of 'Millennial Joe's' annoying habits and covet more privacy at the office," Green Street noted in its report.
Millennials may also begin to long for the suburbs as they get married and have children in greater numbers. According to Winograd, some 43 percent of them believe the suburbs are an ideal place to raise children.
Of course, their ability to buy homes will hinge on whether millennials–saddled with what Winograd calls "a trillion-dollar hangover" of student-loan debt–continue to see their economic circumstances improve. Also, if urban public schools improve, many young families are likely to resist the urge to move to the 'burbs in search of better education for their kids, experts say.
"In the long-run, provided the economy continues to recover, millennials should reinforce current housing patterns as opposed to upset them," Winograd argues.
SIDEBAR: LOWERING OF THE BOOM?
Millennials are garnering a great deal of attention these days. Yet, in many ways, baby boomers–the approximately 75 million Americans born between 1946 and 1964–continue to be an even more potent economic force.
The so-called largest generation– to come before the millennials, that is–has already had a profound impact on the American landscape. In the 1950s and '60s, the upwardly mobile parents of boomers flocked to emerging suburbs, resulting in the widespread development of new housing, schools and malls. In the early 1980s, as boomers themselves began to marry and have children, many followed in the footsteps of their parents, migrating from American cities to the 'burbs in search of better schools and safer communities. As a result, suburban office parks began to proliferate.
While more than half of leading- edge boomers are now retired, according to AARP, most members of the baby boom generation, which reportedly peaked in 1957, are in their late 50s and still working. In fact, boomers that remain in the workforce are expected to hang in there longer than their parents did, partly because of increased life expectancy and partly because many aren't financially prepared for retirement. According to research and consulting firm Gallup Inc., nearly half of boomers who are working say they don't expect to retire until they are 66 or older, including one in 10 who predict they will never retire.
"While everyone is fascinated by the millennials, by and large they have been slow to form households and slow to be significant earners. For the most part, the boomers are still the ones who are in the C-suite. They are the ones who are going to invest in and use real estate," says Maureen McAvey, a senior resident fellow at the Urban Land Institute (ULI).
Boomers and millennials, she notes, tend to have different attitudes toward work. Boomers tend to work long hours and are highly career-minded. Millennials, on the other hand, are generally more interested in maintaining work-life balance than they are in earning top dollar, McAvey explains. Those differences are causing some angst in the workplace, she adds.
"Boomers tend to be very driven because some of their parents, and certainly their grandparents, lived through the Great Depression. Boomers get along quite well on a personal level with members of gen Y [also known as millennials]. The conflicts tend to be around a different work ethic," McAvey says.
Be that as it may, many boomers are embracing the changes that millennials are bringing to the workplace as a result of their preference for office buildings that project warmth, rather than corporate power, and have something of a start-up, tech-company vibe on the interior. Like millennials, boomers are happy to work in office space with an open-seating layout, as long as there are also "breakout rooms" for private conversations and amenities such as large cafeterias and outdoor common areas for relaxing and informal meetings, says John B. Kilroy Jr., chief executive officer of Kilroy Realty Corp. (NYSE: KRC), a Los Angeles-based office REIT.
In fact, companies in such buttoned-down industries as law, accounting and finance are beginning to gravitate toward the kind of cutting-edge office space that was once the domain of tech, media and entertainment firms, says Kilroy, adding that his company uses the term "crossover buildings" to describe its properties, given their appeal to multiple generations.
In urban markets, empty-nester boomers are expected to be a source of incremental demand for apartments as millennials get married and have children in greater numbers, which is ultimately expected to lead more of them to trade city apartments for homes in close-in suburbs.
According to a report by the ULI, as boomers age, many are opting to live in environments that are more urban than suburban in nature. More than 70 percent of baby boomers who participated in a 2013 ULI survey of 1,200 adults nationwide said they would prefer a shorter commute and smaller home over a longer commute and larger home. Nearly half of the boomers surveyed want to live near developments with a mix of shops, restaurants and office space, according to ULI.
However, some demographers say that the widespread notion that large numbers of boomers are selling their suburban homes and moving back into city cores is a flawed one. Demographer Joel Kotkin says most boomers want to "age in place." Although some affluent boomers are taking up residence in high-priced apartments and condos in big cities, most, he says, are focused on capital preservation and generally staying put.
In fact, in 2010 there were roughly a million fewer boomers within a five-mile radius of the centers of the nation's 51 largest metro areas compared to a decade earlier, according to an analysis by Kotkin. Low-cost, low-density Sun Belt cities, including Las Vegas and Tampa-St. Petersburg, Fla., are gaining boomers at a faster rate than the country's biggest metro areas, he says.
"As you begin to get older, you worry more about the preservation of capital, not about how you can get yourself in more debt" by moving to a big city with a high cost of living, says Kotkin, author of "The Next Hundred Million: America in 2050."
In the hotel, retail and other sectors of commercial real estate, investors are keenly aware of the influence that boomers–who, according to Kotkin, control some 70 percent of the country's disposable income–still wield. Carey Watermark Investors (CWI), for instance, has focused on acquiring both independent "lifestyle hotels" that are popular among millennials because they offer unique experiences as well as resorts that appeal to aging boomers with high levels of disposable income.
Earlier this year, for instance, the public, non-listed lodging REIT acquired the Hutton Hotel, a 247- room "luxury lifestyle boutique" property, in downtown Nashville, a fast-growing city that has seen a big influx of millennials in recent years, says Michael Medizigian, chief executive officer of CWI.
Last year, CWI bought a 177- room destination resort, called Hawks Cay Resort, in the Florida Keys. The supply-constrained market boasts the country's second-highest revenue per available room, behind Manhattan, Medizigian says. Hawks Cay Resort, popular among older, affluent travelers, has nearly 15,000 square feet of indoor meeting space, six food and beverage outlets, a private saltwater lagoon and 10,000 square feet of retail and office space.
"Millennials are going to be an increasingly important customer, but at the end of the day, there are still a lot of 50-year-old people controlling travel decisions. To suggest that the boomer doesn't matter anymore is wrong," he says.