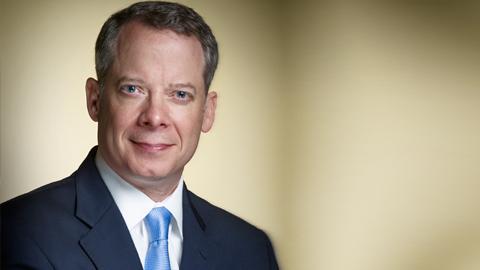 A quick glance at Monty Bennett's Twitter account (@MBennettAshford) confirms that the chairman and CEO of Ashford Hospitality Trust (NYSE: AHT) and Ashford Hospitality Prime (NYSE: AHP) has his finger on the pulse of the lodging industry. Tweets highlight topics ranging from trends in commercial real estate lending to business travel growth to differences in lodging asset values in the private and public markets.
Given the pace of activity in his work life lately, Bennett's need to stay informed is understandable. Last fall, Ashford Hospitality Prime spun off from Ashford Hospitality Trust to concentrate on luxury and upscale chain-focused hotels. Now, Bennett is overseeing a planned spin-off of Ashford Hospitality Trust's asset management activities and the launch of a new real estate investment platform later this year.
Bennett recently spoke to REIT Magazine on a number of topics, including insider ownership, the possibility of additional spin-offs and the rise of peer-to-peer lodging services like Airbnb.
REIT: What are the various platforms Ashford is focused on and why have you chosen this multi-layer structure?
MONTY BENNETT: We spun out Ashford Prime last fall, and it's going to focus on high-revenue-per-available-room (RevPAR) assets and have a low leverage structure.
Ashford Trust is going to focus on all other types of hotels with more opportunistic levels of leverage. Ashford Inc., which is to be spun out in the fall, is going to be the asset manager of both platforms and a C corp., and therefore it will be more flexible in what it can do.
Also, this fall we're hoping to launch a real estate hedged equity strategy, which is a private platform that focuses on investing in liquid real estate securities. Each of these platforms has its own purpose. We are able to continue our opportunistic-type strategy, but now we give investors the choice of where in those strategies they want to invest, rather than having all invested in just one platform.
REIT: There have been suggestions that you might spin off your select service hotels as well. Is that merely a thought at the moment?
BENNETT: It is not too much more than a thought. We would like to. We think it makes sense. We think the market would like to see it, and we do have a good number of select service properties in our Ashford Trust platform right now that we could use to seed a select service platform, but we are wary about reducing the size of the Ashford Trust platform any more. We don't want to become any smaller because so many investors like the larger size and the liquidity.
REIT: What are your main priorities for the various platforms?
BENNETT: For the Ashford Prime platform, we want to reduce its leverage from a net debt to earnings before interest, taxes, depreciation and amortization (EBITDA) of about 6.5 times now to about five times over the next couple of years. We also want to post some solid operating numbers and show investors the quality and investability of the properties that we've got.
On the Ashford Trust side, the main priorities right now are to go ahead and launch the Ashford Inc. (asset management) platform and the real estate hedged equity platform.
REIT: Do you see opportunities for Ashford to expand geographically at this time?
BENNETT: We are looking to potentially expand abroad, but if you look at our shareholder returns, we've been able to accomplish those in part by being very disciplined. While we believe strongly that there are opportunities here in the United States--definitely in Europe and perhaps even in Asia--and while we like to grow, our number one mantra is to do so only if we can do so accretively.
What we mean by that is, looking at a five-year model, any acquisition on a leverage-neutral basis provides a greater total shareholder return than if we didn't do the transaction. That's how we gauge accretion and any acquisitions must meet that test.
REIT: How is the competition for assets shaping up?
BENNETT: We don't see as many REITs competing as we did before, but private equity groups are starting to step up and compete. It's typical for this point in the cycle, which is a little past half, where the competition for properties has definitely picked up but is not overwhelming by any means.
REIT: What would you say accounts for Ashford Trust's 210 percent total return to shareholders since its 2003 initial public offering (IPO)?
BENNETT: We were able to accomplish that, which is about double our peers, by our focus on long-term accretion in all of our acquisitions and also because of our management team.
I really believe that my team of lieutenants is the strongest in the industry, and they've all been with me since our IPO, while our peers have all had turnover. I think it's the stability and quality of my team that really makes a difference.
REIT: What influence does Ashford's high level of insider ownership have on decision-making?
BENNETT: We think it has a strong impact. It's about 19 percent for Ashford Trust and about 14 percent for Ashford Prime. We want to keep those levels as high as we can, but we are subject, of course, to our own personal financial limitations.
We know it has a strong influence on our behavior; it creates a militancy to make sure that every acquisition that we pursue and every divestiture is done such that there is this long-term total shareholder return accretion tied to it.
REIT: Would you be willing to consider a sale of the Ashford Prime platform?
BENNETT: You always have to be willing to consider what's in the best interests of the shareholders. Ashford Prime is trading at a value materially below private market value, and if that's what it takes to maximize shareholder returns, then we absolutely would consider it.
REIT: How would you describe the state of the lodging cycle?
BENNETT: I think we're a little bit more than half-way through. It's hard to tell–the cycles are affected by both supply increases and demand increases, and the amount of net new supply coming online now seems to be slower than in past cycles because banks are more reluctant to lend for new construction. That seems to be creating a cycle that will last longer than prior cycles; we're hopeful that's the case.
The fundamentals for the capital markets are good. The availability of debt financing is strong, and equity markets are pretty good. Hotel demand continues to show strong growth, so the fundamentals for the industry all really look fantastic. As far as we can see, based upon the construction already in the pipeline, demand will be outstripping supply for at least the next three years.
REIT: Are you seeing any improvement in hotel group business?
BENNETT: We've definitely seen a move up in group business. For the first quarter, group business revenue was up almost 10 percent year-over-year. Up to this point in the cycle, group business has been a bit disappointing, but it's finally starting to move, and we're seeing it in the corporate group sub-segment and the association sub-segment.
UP CLOSE

Age: 49

Education: Master of Business Administration, Johnson Graduate School of Management, Cornell University; Bachelor of Science, Cornell School of Hotel Administration.

Community/Professional Activities: Supporting Dallas-Fort Worth organizations, including the Salvation Army, Habitat for Humanity, Metrocrest Services, S.M. Wright Foundation and North Texas Job Corps; member of the American Hotel & Lodging Association Industry Real Estate Finance Advisory Council (IREFAC), the Urban Land Institute Hotel Council, the Advisory Editorial Board for GlobalHotelNetwork.com and the CEO Fiscal Leadership Council for Fix the Debt.

Hobbies: Exercising, shooting, game management, reading.

Family: Wife of three years, Marissa, and 1-year-old son, Jack.

Favorite Vacation Spot: Family ranch in East Texas.

Other Interests: Supporting brother's ministry, Christian Union, and improving the Dallas-Fort Worth community through numerous philanthropic efforts.
REIT: You are one of the few REIT CEO's who actively tweets. What is the attraction?
BENNETT: This is a purposeful focus on our part to make sure that as we market our hotels to those customers that are using social media, that we engage in it ourselves. It provides for a greater understanding of how people communicate and how people conduct business and behave in their personal time, so we think it's important in order to stay in touch with both our investors and our customers.
REIT: Are there any particular developments in the lodging industry that give you cause for concern?
BENNETT: The peer-to-peer lodging market, such as Airbnb (www.airbnb.com), creates an unfair field of competition. There are many, many regulations and ordinances that hotels have to follow that are deemed to be in the common good. While I appreciate the beauty of a concept like Airbnb, there just needs to be something done that puts everyone on an equal footing. For example, if it really is in the best interest of society to have extensive fire systems for transient lodging, that needs to be the case no matter where someone is staying. So, that's a big issue that's in front of the industry right now and something that needs to be addressed in a fair and balanced way.
There's also been a lot of talk about the online travel agencies amongst my peers. I'm not as concerned because ultimately we do have the ability to participate and take customers from online travel agencies, or not. That is an individual decision, but the presence of online travel agencies does have the ability to erode the power of a brand. I think it's a strategic problem. For the brands to keep their edge and to keep their model successful, they need to be able to outcompete the online travel agents.
REIT: Are there any other issues the lodging industry needs to be more focused on?
BENNETT: We need to focus as an industry on technology and the changing world around us.
We're in a low-tech business, essentially. High-tech is going on all around us. Something that's emerging is electronic access to guest rooms: being able to use a mobile device in order to bypass the front desk. What's important for the industry is that we have a standard, open model to do that and that there's not a proprietary system that causes difficulties for our customers. As an industry we need to do a better job of being involved in those trends, rather than reacting to them as others bring those innovations to our business.