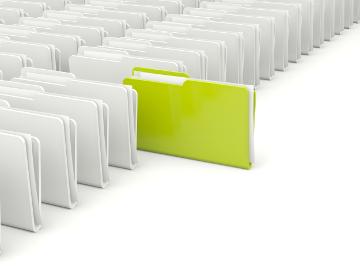 For REITs, like companies in many other industries, gathering data for sustainability reporting remains a work in progress.
REITs, like companies in many other industries, are under pressure from investors and governments, must now grapple with how they define sustainability, how it materially affects their businesses and how they are going to report it all in a systematic way. Data are the key to get there. Once a concept dismissed by some executives as a tree-hugger exercise, sustainability is now seen by many REITs as a necessary policy in order to receive investment capital, while strengthening the bottom line in the process. With more than 100 institutional investors joining forces behind the Global Real Estate Sustainability Benchmark (GRESB), representing $6.1 trillion in assets in 2013, the largest investors are becoming increasingly harder to ignore.
The need to report on sustainability policies, at least at leading REITs, has flowed from the boardroom down to rank-and-file building managers. In addition to investor pressure, states such as California are passing mandatory disclosure laws related to sustainability. Major cities such as New York, Washington and San Francisco have also done so.
In the aggregate, the regulations are affecting greater swaths of REIT portfolios. About 20 percent of the total square footage of the assets of 121 U.S. Equity REITs fall under sustainability disclosure laws of some sort, according to statistics compiled by GRESB, using SNL Financial data.
All told, momentum is gaining, not only to develop strong policies, but also to measure data and report it all.
"Sustainability is here to stay and is only going to become more integral to REIT operations in the years to come," says Sukanya Paciorek, senior vice president of corporate sustainability at Vornado Realty Trust (NYSE: VNO), one of the industry leaders in the practice. "At this point, everyone is figuring out this new world – how to define it, manage it and report on it in a way that is material to investors."
INDUSTRY STANDARDS
One of the challenges all REITs face is coming up with a global reporting standard that will work for investors, public and private real estate portfolios, and real estate funds. In this area, GRESB has garnered attention over the last three years as a key reporting method.
The rising expectations for sustainability reporting are part of a greater trend faced by all publicly traded companies—not just REITs. Currently, there's an effort underway to eventually fold sustainability reporting into standard filings with the Securities and Exchange Commission (SEC), spearheaded by a non-profit organization named the Sustainability Accounting Standards Board (SASB). Other entities have made their own recommendations for standards, such as a collaboration between sustainability advocacy group Ceres, institutional investor Blackrock and others. (See sidebar on reporting standards.)
From the perspective of institutional investors, the more disclosures there are the better. Good reporting starts with good sustainability policies. Investors are looking for mainly strong policies in environmental, social and corporate governance (ESG), says Nils Kok, an executive director at Amsterdam-based GRESB. Many investors think management focused on sustainability leads to greater profits, according to Kok.
"Investors view those companies that disclose—and also do a good job when it comes to ESG—relative to their peers will have a competitive advantage in the marketplace," Kok says. "It's an advantage in terms of attracting tenants, retaining tenants and getting higher rents."
Another way to think of it is the so-called "triple bottom line," incorporating sustainability dimensions of "social," "environmental" and "financial." REITs must now juggle all three, says Ted Rollins, chairman and chief executive officer of student housing REIT Campus Crest Communities Inc. (NYSE: CCG).
"It's all about having the right mindset and being thoughtful enough so that you don't sacrifice economics in order to balance environmental and social," he says. "It's imperative for today's leaders to balance those three things."
While sustainability policies and reporting on them are time consuming and require significant resources, they can serve as an indicator of good management, adds Sara Neff, vice president of sustainability at Kilroy. "The hope is that this work not only invites investors to look favorably on Kilroy, but also is part of the dialogue in educating the investor community about this as a worthwhile proxy for overall management quality," Neff says.
Yet, REITs hoping to use sustainability to evaluate their management are finding that collecting energy data remains a stumbling block. It's especially tricky for REITs that operate assets with triple- net leases, which leave everything from build-outs to utility bills in the tenants' hands. Frequently, utility companies are reluctant to release data to an entity besides the customer. REITs in this case typically work building by building, tenant by tenant, manually compiling pro rata estimates for properties not sub-metered.
"We've made good progress in a lot of areas, but I think we are far from having it solved," says Aaron Binkley, former director of sustainability programs at Prologis (NYSE: PLD). "Any triple-netlease property owner is going to be in the same boat."
"ENERGY STAR" PROGRAM FOR TENANTS STILL A DREAM FOR NOW

A government program to encourage more tenant cooperation in energy efficiency is in the works, but still needs to clear some legislative hurdles in Washington. The proposed initiative, dubbed "Tenant Star," would be modeled after the popular Energy Star program and would be used for certifying and recognizing tenants that operate energy-efficient leased spaces. Like Energy Star, Tenant Star would be run by the Environmental Protection Agency.

Yet, for now, the real estate industry will have to wait for Congress to act. Tenant Star was part of broader energy bill that died in the Senate in May, following the attachment of a controversial amendment over the Keystone XL pipeline. Prospects for passage of an energy bill in either house of Congress are murky for this session.

Still, it's most likely a matter of when, not if, Tenant Star gets off the ground. The concept has broad support among hundreds of business, environmental and energy efficiency groups and would go a long way toward addressing a missing piece of energy efficiency by drawing attention to the enormous quantity of energy consumed by tenants, which is estimated at 50 percent to 80 percent of usage, according to a report by The Real Estate Roundtable.

Tenant Star "helps address the missing part of the energy efficiency equation," the report says. The synergy of Tenant Star and Energy Star "could—in a non-regulatory way—transform how property owners and their tenants think about energy efficiency."
NO TIME LIKE THE PRESENT
So better to get started now rather than later, observers say.
"You can't ignore it," says David Stanford, an executive director at RealFoundations, a management consulting firm. "It's not going away, so you have to prepare your organization to measure, monitor and act like you do with rental income, job costs and occupancy levels."
GRESB has served as a platform for REITs to communicate their sustainability policies by completing an annual survey with the organization. In 2013, 26 publicly traded U.S. REITs filed GRESB reports. In terms of market capitalization, the participants in the survey in 2013 comprised 49 percent of the FTSE NAREIT U.S. Real Estate Index, according to GRESB.
Meanwhile, more REITs are getting up to speed. Another handful of American-based REITs will likely have filed with GRESB by the July 1 deadline for the 2014 report this year, a similar number to the six companies that filed for the first time last year, according to the organization.
SUSTAINABILITY REPORTING IN SEARCH OF A STANDARD
While the Global Real Estate Sustainability Benchmark (GRESB) has emerged as a sustainability reporting standard for real estate, other standards are also in the works.
Another format features work by the Sustainability Accounting Standards Board (SASB), which has started to issue guidelines aimed at bringing a uniform way for companies to report environmental, social and corporate governance risks. Much like how the Financial Accounting Standards Board (FASB) has been used for financial reporting to detail material risk, SASB would do so for ESG. This information would end up in filings such as Form 10-K and 20-F with the Securities and Exchange Commission (SEC). SASB has recently appointed financial heavyweights to its board, such as former New York mayor Michael Bloomberg, and former SEC chairman Mary Shapiro, giving the organization more visibility. An obvious key difference between FASB and SASB is that Congress mandates financial standards reporting overseen by the SEC, which has delegated this function to FASB, whereas there is no legislative requirement to report ESG.
Meanwhile, Ceres, a sustainability advocacy group, has collaborated with Blackrock and other institutional investors to issue recommendations on stock exchange requirements for corporate sustainability reporting.
As work on a common standard continues, the concept of materiality with regard to ESG has become a focus for REITs and other companies. Investors expect companies to be having internal discussions about what is material when it comes to ESG, notes Sukanya Paciorek, senior vice president of corporate sustainability at Vornado Realty Trust (NYSE: VNO).
"There is no agreement in the market yet as to what is material," Paciorek says. "What everyone can agree on is that ESG is material whether or not you have a sustainability person."