Data center REIT Equinix is a giant behind the scenes of our digitally connected world.
07/24/2017 | by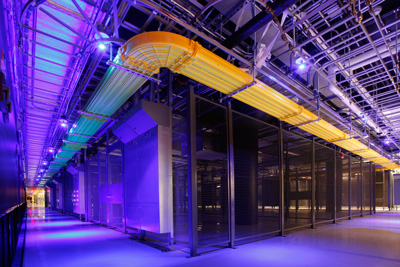 Equinix, Inc. (NASDAQ: EQIX) President and CEO, Stephen Smith presides over a company of which many people haven't heard. He has even lost count as to how many times his firm has been confused for the high-end health club chain Equinox.
Yet, Smith maintains a sense of humor about such mix-ups, and it's not hard to see why he can afford to chuckle. Equinix isn't a household name yet, but it's a giant of the digital age.
Based in Redwood City, California, Equinix is the world's largest data center company, with revenues of $3.6 billion last year and a $33 billion market cap in April. It has nearly 180 centers in 44 major markets in 22 countries and rents server space to 9,500 different customers—including the world's largest networks, cloud computing platforms and business enterprises. An estimated 70 to 80 percent of the world's internet traffic passes through servers renting space in its data centers daily. When you send an email, stream a video on Netflix or post something on LinkedIn, chances are your digital traffic passes through an Equinix center somewhere on the planet.
"The only reason you can download a Netflix video in less than 10 seconds in any city in the world is because Netflix has thousands of servers (renting space) in data centers, many of them Equinix centers," explains Smith, a former tech-industry executive who took the reins of Equinix in 2007.
As demand for data storage and access continues to skyrocket, Equinix is working to stay at the forefront of tenants' need for server space.
Early Mover Advantage
Equinix got its start during what has been described as the internet gold rush of the late 1990s. Founded in 1998 by Jay Adelson and the late Al Avery, two facilities managers at the former Digital Equipment Corp., Equinix developed some of the first data centers in the country. The centers served as connection points for networks forming the early internet.
"In the late '90s, the internet was just scaling around the world. The biggest [telecommunications companies] in the United States got together and said, 'We need central connection points to exchange traffic,'" explains Smith, adding that Equinix was chosen to develop centers in six markets for the carriers. "All those carriers fibered into these very first data centers, and that's what got the game started. They exchanged traffic [in these centers], and that's what helped to scale the internet in the United States," he said.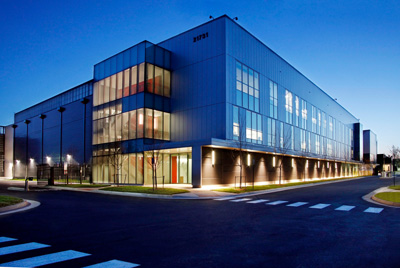 Equinix went public in 2000 and began operating as a REIT in 2015. Smith and his predecessor, Peter Van Camp, now the firm's executive chairman, work together closely.
"Their DNA comes from the tech world," said RBC analyst Jonathan Atkin, referring to the company's management team.
Betting Big
In the last 18 years, Equinix has spent some $10 billion on acquisitions to keep up with the growing demand for data centers.
Data consumption has surged in recent years for a variety of reasons, from the proliferation of smartphones to the rise of cloud computing. The growing adoption of cloud computing, which Smith considers the next technology paradigm shift, is expected to result in a doubling of the size of the data center industry by 2021, according to a report by Jones Lang LaSalle.
Cisco estimates that internet traffic will grow at a 23 percent compound annual rate through 2019. By then, total traffic will be equivalent to 66 times the volume of internet traffic in 2005.
"Our job is to design, construct and run data centers with other people's equipment in them. Companies come in to our centers to connect to the networks, cloud [platforms] and to each other. The real secret sauce of our type of data centers is interconnection." –Stephen Smith, President and CEO, Equinix
"You don't need to be a techie to know that 10 years ago we had Nokia phones, and now we are using iPhones and iPads, along with our computers," says Lukas Hartwich, a senior analyst at Green Street Advisors.
"The proliferation of computing devices that permeates every aspect of our lives creates demand for data, software and services. Cloud computing has also been a big tailwind for the data center sector," he adds.
Since its founding, Equinix has undertaken 18 acquisitions, several of them transformational, to increase its ownership of the land and buildings that it operates. In 2010, it bought its closest U.S.-based rival, Switch & Data Facilities Co. Last year, it closed its largest-ever acquisition, the $3.8 billion purchase of its closest competitor in Europe, the former TelecityGroup.
The Secret Sauce
Today, Equinix is also the biggest player in the so-called retail co-location space.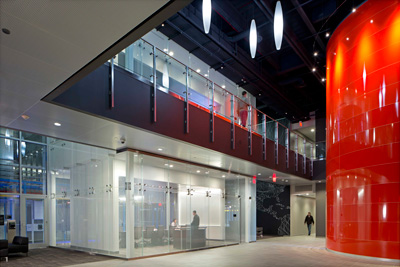 A retail co-location center has multiple tenants, and they lease space for their equipment in flexible increments: by the rack or partial rack/cabinet, usually. Wholesale co-location centers, on the other hand, have many fewer tenants that lease larger blocks of space.
Co-location is an appealing option for companies that want to avoid the huge costs associated with building and maintaining their own data centers. Some large firms have their own data centers and lease space in co-location centers.
Another advantage to co-location is the ability to digitally interconnect with other tenants  in the same center or campus. Here's where Equinix really shines, according to Smith. Its tenants include more than 1,500 networks and some 2,750 cloud and IT service providers, including platforms run by Amazon, Microsoft, Google, IBM and Cisco. The company has thousands of other big-name tenants—content providers (such as eBay, Direct TV, Hulu and Netflix), financial firms (including Bloomberg and the Nasdaq stock exchange) and business enterprises, from Anheuser-Busch to Chevron.
Over the last several years, Equinix has signed on more than a quarter of Forbes Global 2000 companies and more than a third of Fortune 500 companies. It's adding nearly 200 new business-enterprise tenants per quarter.
"Companies come in to our centers to connect to the networks, cloud [platforms] and to each other. The real secret sauce of our type of data centers is interconnection," Smith notes.
Tenants pay for space, power and interconnections—either one-to-one or one-to-many connections. More than 15 percent of the company's revenue is based on interconnection. There are 237,000 "fiber cross connects" among its tenants, and Equinix is adding about 7,000 new cross connects per quarter.
"What separates Equinix [from other data center providers] is its interconnection-oriented focus," says Cowen analyst Colby Synesael. "It has 'magnet' customers" that draw other firms to Equinix centers in search of connectivity, he explains.
The World Is Flat and Interconnected
What also separates Equinix from most of its peers is its global footprint. The company owns data centers on five continents and has some 6,000 employees, including teams on the ground in each of its country markets.
Equinix has spent more than a billion dollars a year during the last five years to develop new centers and add capacity to existing campuses. This year, it plans to spend another $1.2 billion on such projects.
In May, the company closed one of its largest-ever acquisitions, a $3.6 billion deal to buy 29 data centers from Verizon. The deal strengthened Equinix's hand in 12 of its existing markets and gave it a presence in three new markets: Bogotá, Columbia; Culpeper, Virginia; and Houston.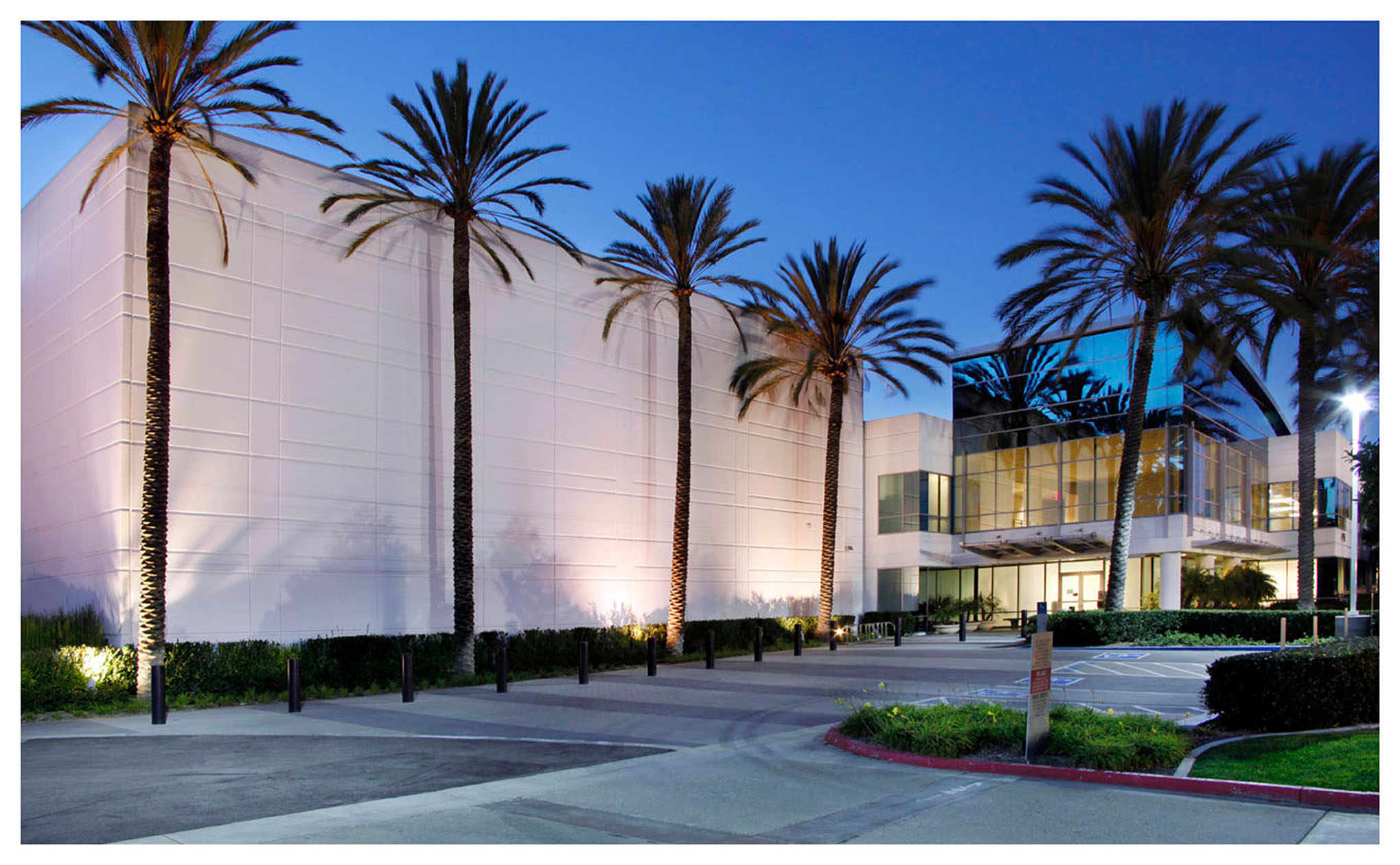 As part of the deal, Equinix acquired a crown jewel: a 750,000-square-foot facility in Miami that is one of the world's largest data centers and a critical gateway to Latin America. The so-called Network Access Point of the Americas hosts the termination points of 15 sub-sea cable systems and more than 120 global networks connecting to about 150 countries. Latin America is one of several emerging markets in which demand for data centers is expected to soar in the coming years, owing to expanding internet access.
Equinix's vast geographic reach provides one-stop shopping for firms that do business in many different markets. It also allows companies to place their servers near end users worldwide, which results in superior connectivity, according to Equinix.
"In the REIT world, we don't think there is much in the way of synergies for being a global company. But this is one of the few sectors where that is a benefit," says Hartwich of Green Street.
Such strategic advantages have translated into strong financial results. The company has had 57 consecutive quarters of top-line growth. Since converting to a REIT in 2015, its adjusted funds from operations have grown by more than 20 percent on a compound annual basis, taking into account guidance for this year.
"I don't know if there is any tech company in the world that has done that," says Smith, referring to Equinix's long streak of quarterly revenue growth.
We've Only Just Begun
Despite Equinix's spectacular growth since Smith took the reins a decade ago, the company is showing no intention of resting on its laurels.
Smith says Equinix intends to stay ahead of the competition by continuing to "build more scale and reach around the world," among other things.
"There are new emerging markets that the big cloud providers and networks are going to next: places like deeper into India, China, South Korea, the Middle East and deeper into Latin America and West Africa," Smith explains.
"We will be able to scale this company into emerging markets with some of those big cloud providers," he adds.
Smith is convinced that we've only just begun to see the possibilities when it comes to the web of interconnection between cameras, phones, cars and more that are connected to the cloud. Cisco predicts that 50 billion "things" will be connected to the cloud by the end of the next decade.
Clearly, Equinix has grown up with the internet, but is intent on staying on the leading digital edge.
Global and Green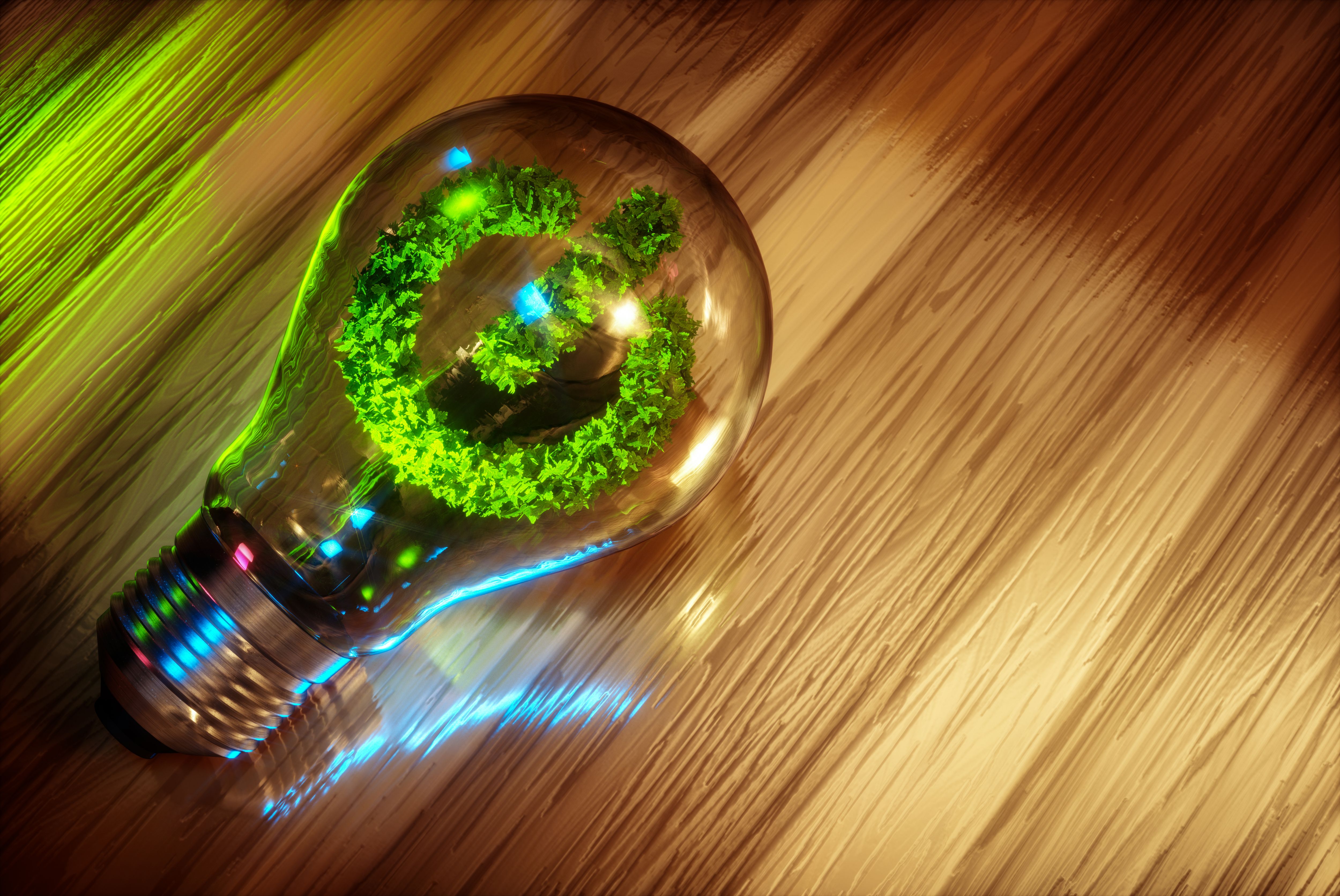 Data centers have come under public scrutiny in recent years for their environmental impact. The focus of much of that scrutiny is the vast amounts of energy consumed within them to keep the internet humming 24/7. A 2012 study commissioned by The New York Times found that worldwide, data centers use about 30 billion watts of electricity, roughly equivalent to the output of 30 nuclear power plants.
For its part, Equinix has pledged to eventually power its entire network of data centers with 100 percent clean and renewable energy. The company is investing in projects involving wind, fuel cells, solar and other renewable technologies to deliver on its promise.
Equinix's global reach has allowed it to explore and implement innovative sustainability practices and technologies. The company has also used its considerable clout to encourage energy producers to adopt more sustainable power sources.
Already, the company is using more than 571 million kilowatt-hours of green power annually, which represents 43 percent of its total power needs.
Those accomplishments have not gone unnoticed. Equinix currently ranks 16th on the EPA's National Top 100 List of the largest green power users and seventh on its Tech & Telecom Green Power Users List. The company also received the 2016 Leader in the Light Award in the Data Centers category.