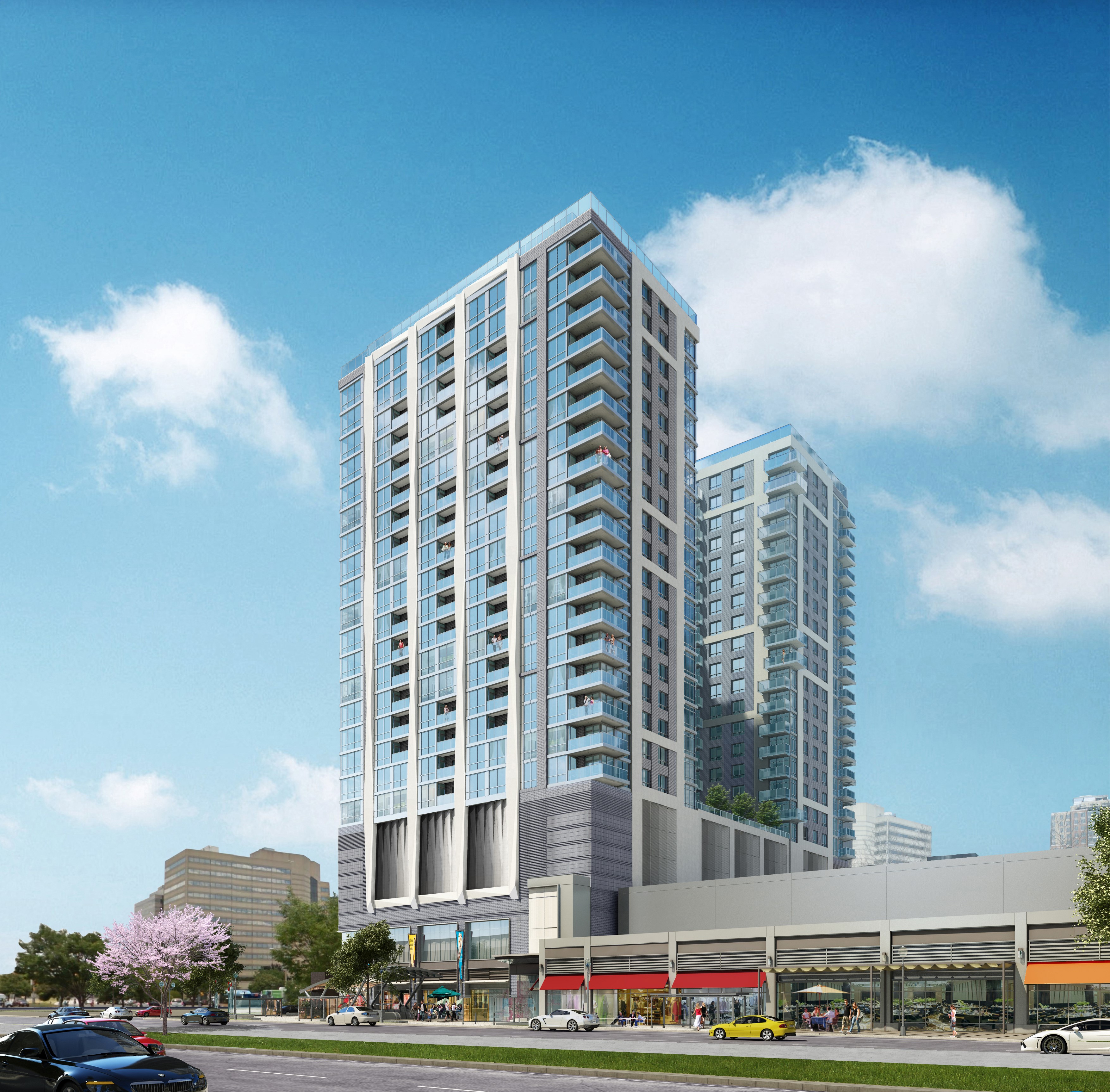 Negative news about store closings have cast a shadow over the business of retail REITs. But regional mall and shopping center REITs face the challenge with an air of resilience and, for some, even optimism.
"The news isn't all bad for retail REITs, even though there's headline noise around the retailers themselves about store closures and competition from e-commerce," says Ross Smotrich, managing director and senior research analyst with Barclays Capital. "News of all the store closures leads investors to assume retail is dead, but that's not accurate."
Some measures of operating performance did slow in the first quarter of 2017 compared to 96.1 percent in the fourth quarter of 2016. Occupancy rates for retail REITs averaged 95.3 percent in the first quarter of 2017, according to Calvin Schnure, senior vice president of research and economic analysis at NAREIT. Schnure noted that occupancy in the sector typically declines in the first quarter due to normal seasonal variations. Sector funds from operations averages dipped approximately 5 percent in the first quarter of the year compared with the same period in 2016. Meanwhile, investors earned $2.3 billion in dividends from retail REITs in the first three months of 2017, down 10 percent from the year-earlier period.
However, Schnure points out that fundamentals in the retail REIT sector were strong in 2016. Overall, he says the sector remains on solid ground from a fundamentals standpoint.
"The data show staying power and stability among retail REITs, which tend to own high-quality properties in the more desirable areas" Schnure says.
Historical Shifts in Retail
Milton Cooper, co-founder of Kimco Realty Corp. (NYSE: KIM), is well-known for saying "the only constant in retail is change." Current Kimco CEO Conor Flynn understands what that challenge means now. He also sees opportunity for Kimco.
"The big issue is perception versus reality," says Flynn. "This isn't the death of all retail real estate. In fact, our occupancy rate for spaces with more than 10,000 square feet is 97.3 percent. In addition, 62 percent of our anchor leases are at below-market rents, so vacancies that do occur offer us an opportunity to raise the rent to market rate and to redevelop the space."
Alexander Goldfarb, managing director and senior REIT analyst at Sandler O'Neill + Partners, says people forget that retail has always been under attack in some way, pointing to the hype about the appearance of big box stores as "category killers" and the shrinking number of department store brands over the past decade.
However, Goldfarb acknowledges that this cycle is different because of several factors.
"During the financial crisis, consumers realized you can do with less, so their buying habits have changed," says Goldfarb. "People's preferences have changed, too, so now they spend a lot more on their smart phones than they used to and more on eating in restaurants."
Laurel Durkay, vice president and associate portfolio manager for the real estate securities team at Cohen & Steers, says there's a distinct "share of wallet" shift among consumers.
"People spend more on experiences like travel and home furnishings and less on clothing," she says. "REITs actively manage their response to this with experiential retail, adding elaborate playgrounds and restaurants to their tenant mix."
Competition and Collaboration With e-Commerce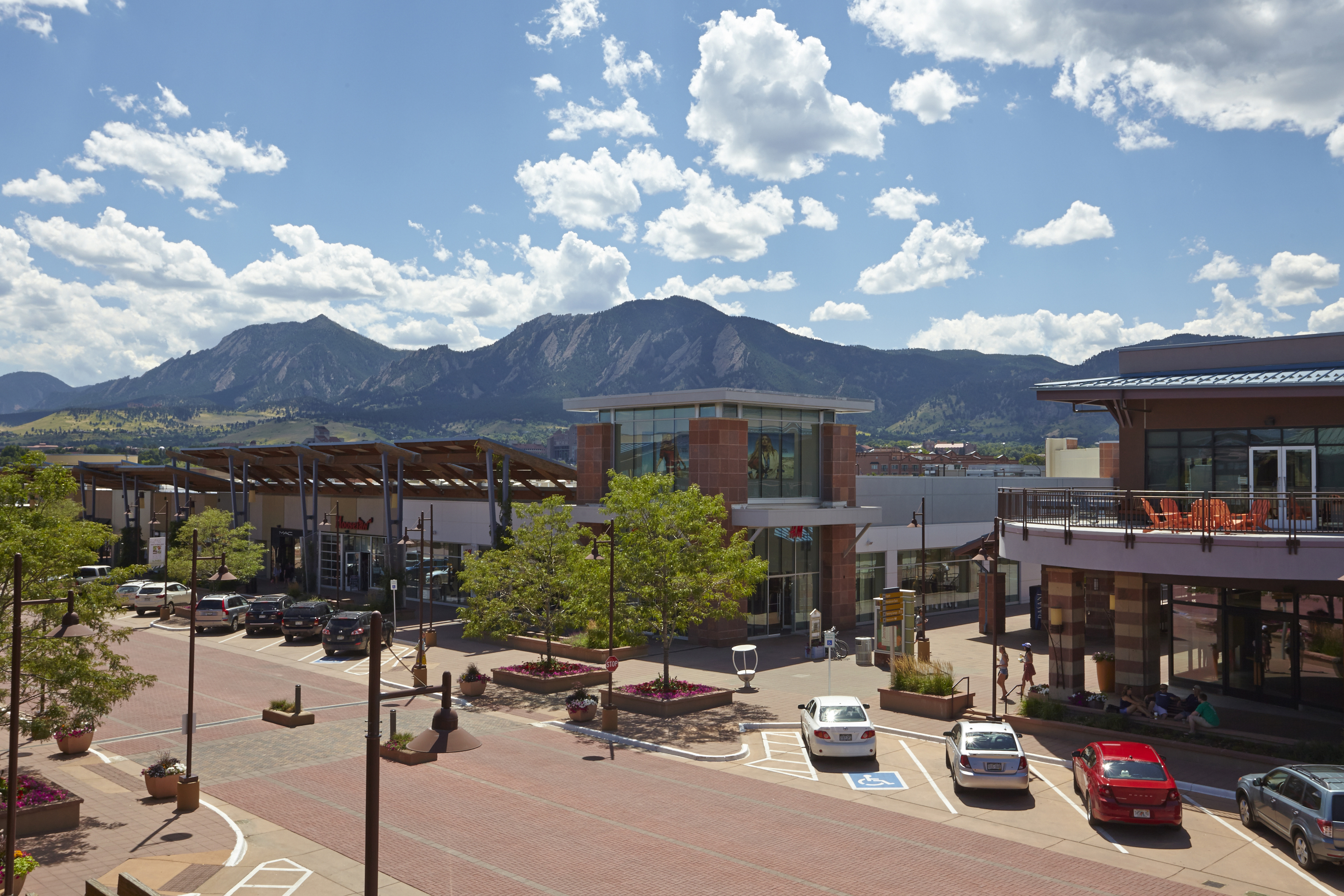 The evolution of consumer habits doesn't mean that brick-and-mortar stores will disappear, says Goldfarb. Retailers, including previously purely e-commerce companies, understand the need to get closer to consumers and to deal with returns more efficiently.
"Retailers have discovered the 'tethering' effect: When they close a store, local online sales fall, and when they open a store, local online sales increase," Flynn points out.
Consumers still want to touch and feel the goods they're buying, which is why the omni-channel strategy is ultimately the solution to long-term viability, says Chris Weilminster, president of the mixed-use division of Federal Realty Investment Trust (NYSE: FRT).
"We take advantage of being part of the 'last mile' location close to a customer's home or work," Flynn says. "Our retailers realize that we live in an on-demand world and that linking online ordering to in-store pick-ups and returns drives traffic."
Even grocery stores are adapting by offering click-and-pick-up services and emphasizing different products now that so many people order nonperishable items from sites like Amazon and Jet, Smotrich says. It remains to be seen how Amazon's June announcement of a planned $13.7 billion acquisition of Whole Foods will impact the grocery shopping market.
Bifurcation Within Retail Sector
All retail centers are not equally impacted by the latest changes in the retail business.
"The retail sector has always experienced disruption, but now we're experiencing a permanent disruption in the way consumers shop," Weilminster says. "But the end result is a flight to quality."
Smotrich says he sees bifurcation among malls and shopping centers, with A-quality property thriving. "REITs that already own high-end assets, who have a quality balance sheet and a quality operating system, will continue to thrive," he says.
Overall, the retail real estate market is currently facing an oversupply of retail space in the U.S, according to Durkay. She notes that whereas the U.S. has 24 square feet of retail space per person, the U.K. has five.
Schnure agrees oversupply is definitely an issue, but location matters.
"There's no oversupply in areas with a high-income, growing population, and most of the older malls in areas with a slower economy aren't owned by REITs," says Schnure.
Retail REIT Strength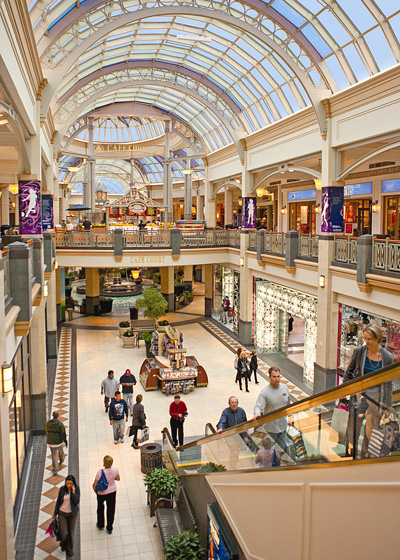 Some retail REITs are cleaning up their portfolios by selling lower-quality assets and redeveloping properties, Smotrich says.
Kimco sold $5 billion of real estate in the past five years, primarily in secondary and tertiary markets. That has helped the longstanding retail REIT focus on the top 20 major markets in the U.S., Flynn says. Kimco has moved out of markets that have abundant shopping centers and into locales with population and wage growth and increasing household formations, among other things.
Additionally, retail REITs are positioning their shopping centers and malls as community gathering places, not just shopping destinations.
"We create larger public spaces to bring people together for concerts and things like 'mommy-and-me' events," says Weilminster. "For a retail center to be successful, it's important to have something that's a daily draw like a grocery store or a health club and then add in entertainment and restaurants. You can't have a single-purpose retail center anymore."
Mixed-use developments also offer a solution. "We look for the best possible mix of retailers and entertainment amenities that offer a European living environment and access to mass transit," Weilminster says. At Assembly Row in Somerville, Massachusetss, for example, Federal Realty changed the dynamic of the city and the fabric of the community by getting a local train stop built.
Other steps taken by retail REITs include limiting their exposure to any one tenant.
"Kimco has 8,700 leases and 4,100 tenants, so we have tremendous diversity in our tenants," says Flynn. "Our top tenant is TJ Maxx, but even that tenant rents just 4.2 percent of our leasable space. Seven of our top 10 largest tenants hit all-time high sales last year, so many of them are even expanding."
Some categories of retail that are doing particularly well, according to Flynn, include off-price stores, home improvement stores, specialty grocery stores, craft stores, fitness centers and beauty supply stores. Seritage Growth Properties (NYSEMKT: SRG) is experiencing success renting to those types of tenants, as well, according to Benjamin Schall, the company's president and CEO. Seritage, which spun off from Sears Holding Corp. in 2015, is projecting that less than 50 percent of its income will come from Sears by the end of 2017, down from 80 percent around the time Seritage went public. As of June, the company had leased 3 million square feet of space in the preceding 18 months while converting single-tenant buildings to multi-tenant shopping centers. Rents on those spaces jumped to $18 per foot, roughly four-and-a-half times what Seritage was generating when the space was rented to Sears.
"We expect 50 percent of income to come from newly developed shopping centers occupied by best-in-class retailers that we believe will continue to resonate with consumers in an omni-channel world," Schall says.
Opportunities for REITs and Investors
Although some disruption will likely continue in the near term for retail real estate companies, according to Durkay, the highest-quality property managers and owners will continue to find opportunities for growth in the long term.
"That's why quality is of utmost importance," Durkay says.
Flynn says Kimco is achieving internal growth through redevelopment. It is currently spending $1 billion on construction to expand space for restaurants and grocery stores. The company is also adding apartments and hotels to transit-oriented sites.
"Now that people are using ridesharing options and public transit and eventually will rely on driverless cars, we're looking to unlock the value in our parking lots to convert them to a net asset value," says Kimco's CEO. "In order to drive retail growth and sales tax revenue, jurisdictions may need to approve rezoning so we can develop apartments, offices and hotels on those lots."
Meanwhile, as retail REITs evaluate the health of their portfolios, they're also reaching out to investors to help them understand the upside of investing in retail.
"We explain to investors that our below-market leases offer an opportunity to unlock future value, our balance sheet is stronger than ever, and we have tremendous liquidity to repurpose and adapt to future changes in retail," says Flynn.
Goldfarb says that even though some investors might be shaken, he thinks most have confidence that the retail REITs can survive and thrive.
"People need to realize that physical retail is not going away," he says. "The REITs that have the financial capital to get through this cycle will do fine."
Environmental Impact of Online and In-Person Shopping
A 2016 study by Simon Property Group (NYSE: SPG) and Deloitte Consulting compared the environmental impact of shopping for a product online with shopping at a brick-and-mortar store. They found something surprising: Online shopping has a 7 percent greater environmental impact than shopping at a physical store.
Researchers took into account the material, energy and fuel used to provide a product to an online customer and an in-person customer. It was determined that per-product impact was higher for online orders because of increased packaging and the high transportation costs of delivering one or a few products to consumers' homes.