I am a huge fan of science fiction. Books, comics, movies, you name it. As a kid growing up in upstate New York, it didn't get any better than a big bowl of Jiffy Pop and the old black-and-white Sylvania tuned to a classic space epic on the WPIX Saturday Afternoon Movie.
What always drew me to science fiction, and still does, is the notion that anything is possible in the future. Flying cars? No problem. Evil robots trying to enslave mankind? Seems likely. Signing a lease at the new AvalonMoon, shopping at Simon's Mall of Mars, or spending the night at Park Hotels' Hilton Venus? Let's not get carried away.
While I won't sign any of Nareit's members up for intergalactic expansion just yet (what would those cross-border tax rules look like?), the concept of people living among the stars may not be as far away as we think—according to at least one futurist.
In this issue's "4 Quick Questions," James Canton, author, futurist, and head of the Institute for Global Futures, discusses what REITs and real estate companies should be doing right now to be "future smart." He describes being future smart as understanding today's disruptive technologies and adapting in order to best position a company for the future.
Most of the disruptive technologies he discusses have to do with smart buildings, climate change, artificial intelligence, and the evolution of the "internet of things"— developments most REIT executives are already dealing with or planning for.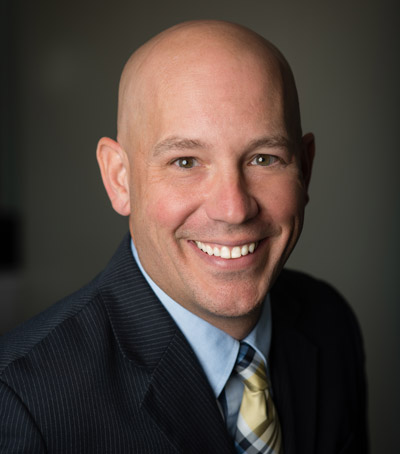 In fact, each issue of REIT magazine this year includes an "On the Horizon" feature focused on how REITs in specific sectors are adapting to the fundamental changes in the way we utilize real estate now and into the future. This issue looks at the industrial sector and the game-changing impact e-commerce and rapid delivery have had on the sector.
At the end of the interview with Canton, we asked his thoughts on where the future might take REITs. His answer has REITs boldly going where no REIT has gone before.
Could we really see REITs among those companies pioneering new civilizations in outer space? While even my inner sci-fi fan finds that hard to believe, Canton says he believes we will see it in his lifetime.
Whether his prediction turns out to be the final frontier or just a futuristic fantasy, it sure sounds like the plot for a great Saturday Afternoon Movie.

Matthew Bechard
Editor in Chief