Leslie Hale takes over as CEO of RLJ Lodging Trust, becoming the first African-American woman to lead a REIT.
07/19/2018 | by
During her 13 years with RLJ Lodging Trust (NYSE: RLJ), and its predecessor, Leslie Hale has had a front row seat at every turn of the company's strategic evolution, including an initial public offering in 2011 and an approximately $3 billion merger in 2017.
Since joining RLJ as director of real estate and finance, Hale has served as CFO, executive vice president of real estate and finance, and, most recently, as COO since 2016. In August, she will take over as president and CEO.
"I've really had a great career by all standards," Hale says, which in addition to RLJ includes a variety of positions at Goldman Sachs and GE.
Hale spoke to REIT magazine in May about her new role as CEO, RLJ's priorities, the state of the lodging sector, diversity in the C-suite, and lessons learned along the way.
Do you anticipate any strategic changes once you take over as CEO?
We remain focused on executing our current strategy and at this time, there are no changes contemplated strategically. We believe that RLJ is on very solid ground. Our strategy and business model are supported by a high-quality and geographically-diverse portfolio. Our balance sheet is strong and is well-positioned to continue to support our long-term growth. We're also executing well on our post-merger initiatives.
Besides strategy, what else is important to you in this new role?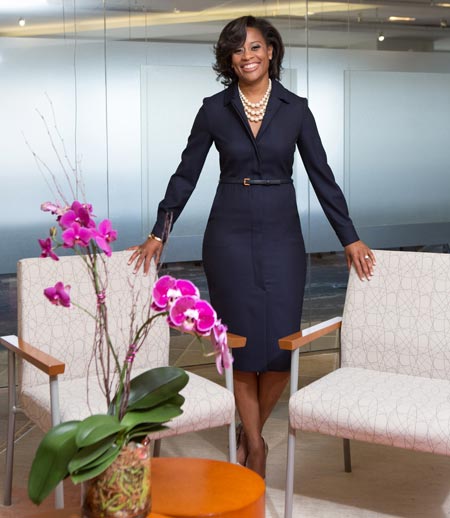 Many people think of a CEO in terms of having to create or set the vision and strategy for a company, but we also have the responsibility to build a strong team and a collegial environment where we can recognize and reward our team. That's something that's really important to me as I take over this new role.
I think we have the right team and I feel a deep sense of responsibility to ensure that they are positioned for success.    
What initially attracted you to real estate finance?
I fell in love with finance back in college, when I took my first finance class. The concept of being able to take a dollar and turn it into two was amazing. I was a skinny kid from South Central Los Angeles who went to public school, so being able to take one dollar and turn it into two was fascinating to me.
What career path did you take to get to RLJ?
I grew up in the financial management program at General Electric, which is renowned for its training program. My first permanent assignment at GE was in real estate and I loved the fact that it was so tangible. We've all stayed in a hotel, we've shopped in a mall, we've worked in offices. It's an asset class that you can touch, feel, and understand—I love that.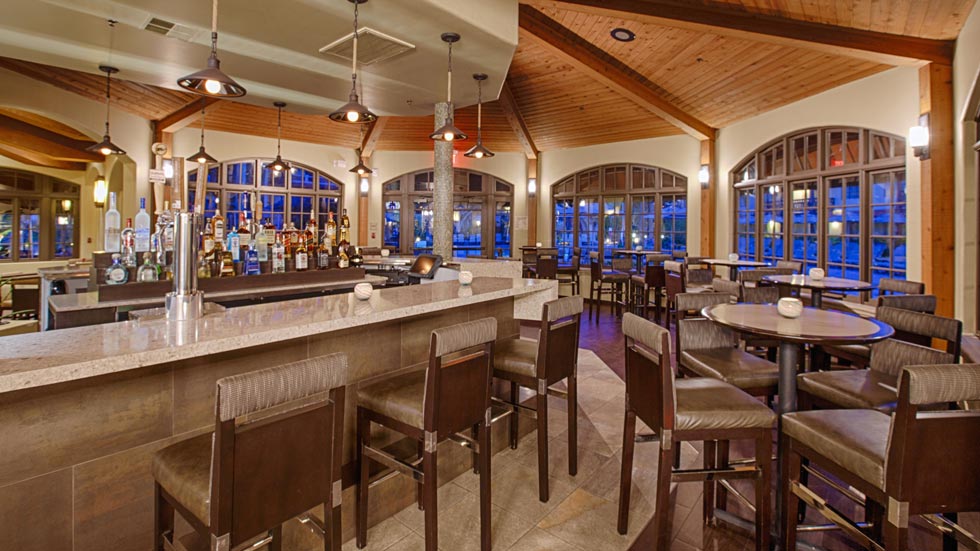 After I finished my first assignment at GE, I then went on to do international real estate for GE in Paris and Madrid. It was also a great experience to see that real estate, whether it is in the United States or abroad, still had the same characteristics. The ability to combine both real estate and finance was the best of both worlds for me, which I was able to leverage at RLJ.
What's the best advice you've received in your career?
As a young professional, my mentor told me that I needed to earn my seat at the table every day, which really instilled in me an incredible sense of not being complacent. I developed a tremendous work ethic as a result.
As a woman, the most important piece of advice that I got was to stay on the revenue-generating side of the business. Sometimes, women are encouraged to take leadership roles, but leadership roles that are more often on the support side of the business. Those roles are important, and can create value inside an organization, but they're not necessarily the ones that will lead you to being able to influence the strategic direction of a company. 
One piece of advice that I believe changed my life, literally, came from Alan Braxton, a mentor of mine. He asked me a simple question, "What are your peers doing?" That one conversation changed not only the way that I view the world, but the way that I view myself in the world.
 I answered his question by saying, "Well, I've got peers from undergrad who are doing this, and peers from business school who are doing that, and people who  worked at GE who are doing this." Alan stopped me and said, "Your peers are not the individuals who come from the same background as you, or who have the same job as you. Your peers are the individuals who are doing what you want to do." What he was trying to get me to do was to not look left and right, but to look forward and to strive higher, and really have strong aspirations. That was a pivotal conversation in my career.
Can you talk about the progress RLJ has made on integrating FelCor Lodging Trust?
When we closed on the merger, we laid out a very clear plan and we are executing very effectively on that plan. The overall integration has gone very well. I'm excited by the progress we have made on our key initiatives that will unlock long-term value for our shareholders.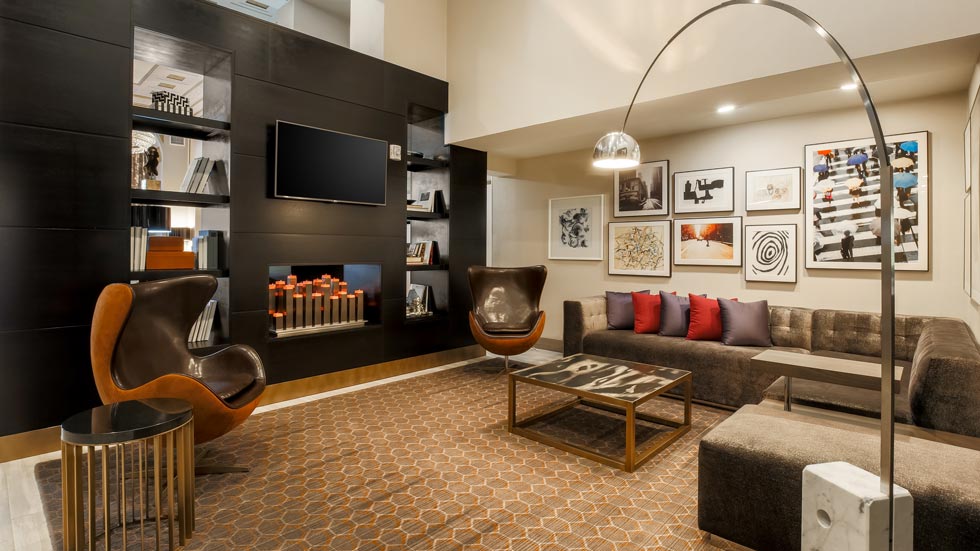 We are continuing to optimize our portfolio through the disposition of non-core assets as demonstrated by the three assets we've sold since the merger for $300 million, and we remain on solid footing to execute an additional $200 million to $400 million in asset sales this year. We've also paid down $300 million of our $500 million debt reduction goal and brought our leverage in line with our overall target. Given our disposition pipeline, we're on track to achieve our debt reduction and leverage goals.
Furthermore, we have already realized a significant portion of the $22 million in merger synergies related to annual general and administrative expenses and have identified some incremental  operational synergies that we expect to offset 25 to 50 basis points of margin pressure by the end of next year. 
How would you characterize lodging industry fundamentals today?
We see some green shoots but there are also some lingering headwinds. In terms of green shoots: One, industry demand growth accelerated during the first quarter. Two, industry occupancy continues to hit new highs and is helping to absorb new supply. And finally, there have been signs recently that corporate travel may be strengthening, given the improving economic backdrop. 
The headwinds are really associated with new supply growth, especially in urban markets, which is constraining rate growth and placing pressure on wages as more hotels are looking for talent. But, we are encouraged. We're cautiously optimistic that trends in the industry are improving and we're hopeful that the recent strength will hold. 
What about the leisure travel segment? Is that an area where you want RLJ to be more involved?
Leisure has really been a strong component of lodging demand over the past couple of years and provided support at a time when corporate demand had softened. While we have a healthy leisure component in our portfolio, which helps us on shoulder days, we operate a predominantly business transient hotel portfolio which sees strong revenues during weekdays. 
Having said that, with the FelCor merger we did increase our leisure exposure slightly with the addition of several Embassy Suites assets that have a healthy balance between leisure and corporate segments. So, with that addition we feel very good about the overall balance between our leisure and corporate exposure.
Do you see potential from portfolio renovations and conversions?
This year we are strategically investing in markets that are on a path to recovery. For example, approximately a quarter of our 2018 renovations are in our largest market of Northern California, which we expect to benefit from blockbuster city-wide demand next year. We try to be very thoughtful about how we allocate capital toward renovations and think it's important to continuously invest in our assets.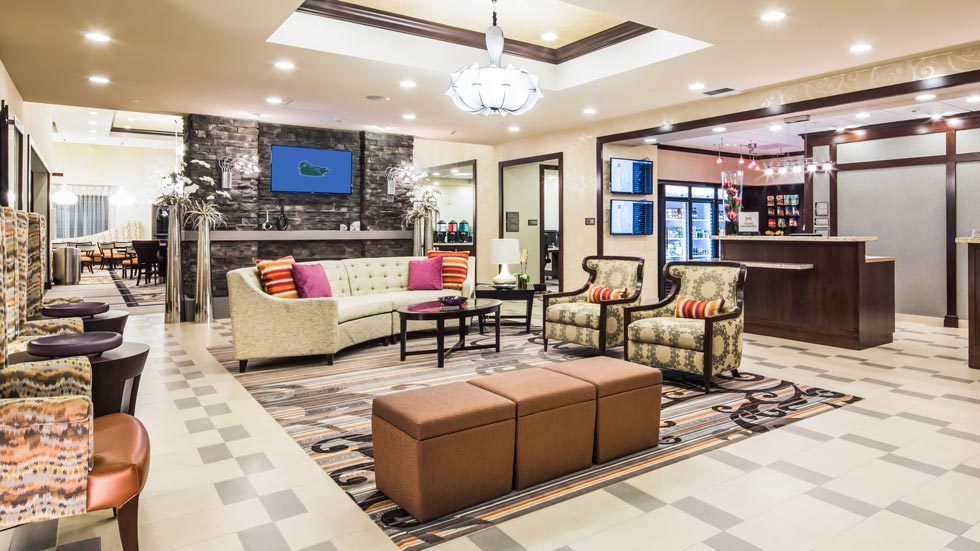 When it comes to conversions, on an opportunistic basis we look for ways to potentially realize additional value by up-branding a hotel or converting to a new flag in order to capitalize on a market dynamic or location of a particular asset. This is something that is a core area of expertise for us, as we've executed several successful conversions in recent years.
With the FelCor transaction, we've identified the Mandalay Beach Resort in Oxnard, California as a potential conversion to a lifestyle brand, and we look forward to being able to execute on that conversion.
When it comes to renovations, is there a particular area within the hotel that you're focusing on?
The most important thing that we're doing right now is re-conceptualizing the lobby area for the Embassy Suites branded hotels. Really recapturing that space and converting it into an area that we can make very inviting to our customers, while also creating revenue-generating concepts for ourselves.
How optimistic are you about the future of diversity in the C-suite?
I definitely believe there needs to be more diversity, but when I look at lodging, I'm encouraged. I look across our space and see that, for example, there are three African-American CFOs. I will be the second African-American CEO in the lodging space and the first woman, which is significant, obviously. When I think about our other partners, whether it's a management company or a brand, there are a number of women in CFO or COO positions. 
I believe the lodging industry has many talented high-potential women and minorities who, given the opportunity, could ascend. While lodging could always have more diversity, I do think that other sectors could learn from us. I'm very proud that RLJ is a diverse company with minority representation throughout the organization, but particularly at the management and board level.