In today's investment marketplace, competition for capital is global in scope, and Nareit works to ensure that its members are fully represented in this competitive environment.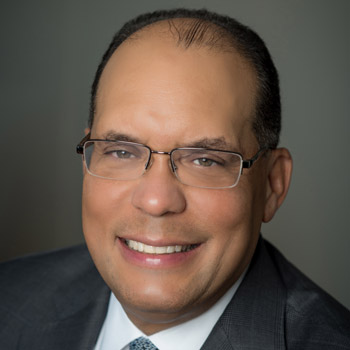 Developments in recent years have pointed to a clear and growing international interest in listed real estate equity investment, including REITs. Beginning next year, all major global investment classification systems will recognize real estate as its own distinct headline sector.
Within the investable global real estate universe, REITs comprise the lion's share of the assets. In fact, 16 of the 30 largest listed real estate companies in the world are REITs, including 14 U.S. REITs.
As investors outside the U.S. seek investments that provide income, diversification and long-run performance, new sources of capital become available for investment in U.S. REITs. To attract such capital, Nareit continues to develop channels that reach out to global real estate investors, media outlets, and policymakers to make sure that REIT-based real estate investment opportunities in the U.S. are accurately communicated around the globe.
Not only is the U.S. listed REIT market the oldest and largest in the world, it is also the most emulated. The U.S. REIT approach to real estate investment has served as the model for other countries as they have sought to securitize their own real estate markets. Currently, 37 countries have REIT legislation, including all G-7countries.
Notably, this year marks the 25th anniversary of REITs in Canada. I want to congratulate our colleagues at REALPAC on this milestone. The Canadian REIT market grew out of the collapse of the country's real estate market in 1993 and has developed into a thriving example of the economic, investment, and social benefits REITs can provide. You can read more about the evolution of Canadian REITs in this issue.
There are also a number of countries actively working to develop their own REIT regime—including the world's most populous country. A Chinese REIT regime is closer than ever, and REITs are expected to play a critical role in achieving a wide range of policy priorities, including boosting housing supply for accommodation, delivering an additional investment platform for the public, and deleveraging real estate investment.
Nareit will continue to play an active role in the global expansion of the REIT industry, both in terms of broadening the investor base for U.S. REITs as well as expanding the number of countries offering their own REIT platform.

Thomas J. Baltimore, Jr.
Chairman of the Board, 
President and CEO, 
Park Hotels & Resorts
2018 Nareit Chair