CEO Victor Coleman discusses how the office REIT supports West Coast tech and media elite.
07/23/2019 | by
Victor Coleman had been living in Los Angeles for more than 20 years when he bought his first film studio for Hudson Pacific Properties, Inc. (NYSE: HPP). His experience surrounded by Hollywood life was part of why he was certain that jumping into California's thriving media and technology space would be an enormous differentiator for the office REIT. 
"The intersection between technology, media, and real estate fascinates me," said Coleman, Hudson Pacific's chairman and CEO. "And it aligns with Hudson Pacific's  vision and mission to create exceptional and future-forward workspaces for today's and tomorrow's most innovative companies." 
In addition to the revenue that Hudson Pacific would bring in from providing office space to media and production companies, Coleman knew that the REIT could also make money running the studios themselves.  
"That's why I gravitated toward it. I knew that we would get higher yields in that asset class," he said. Sure enough, since going public in 2010, Hudson Pacific has nearly tripled the net operating income generated from its [studio] operating company.
The REIT has been focused on the media and tech industries since its founding in 2006 and is now the biggest owner of independent studio space in the country. Further, as a leading institutional owner of office space across the West Coast  for forward-thinking companies like Google and Uber, Coleman says Hudson Pacific often learns  progressive ideas from its tenants.
The company says its strategic focus is providing creative office space to tech and media companies, either through repositionings and redevelopments—like its One Westside redevelopment of a former shopping mall in partnership with Macerich (NYSE: MAC)—or from ground-up, cutting-edge new construction.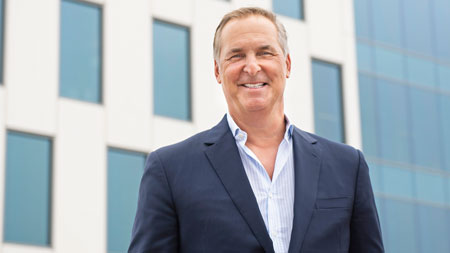 One of the company's most valued progressive strategies is the concept of adaptive reuse. When the REIT bought its first studios, they had excess land and air rights that they needed to figure out what to do with. For example, at both Sunset Gower and Sunset Bronson Studios, surface parking lots eventually became the office headquarters for global media companies like Technicolor and Netflix.
"We were the first Hollywood developers in the modern media environment. Before our Technicolor building in 2008, I don't think that there was a building built in Hollywood since 1970," he said. 
Internally, too, Coleman notes that progressive HR measures are important to Hudson Pacific, especially promoting from within. The vast majority of the company's senior management team have been brought up through the company's employment growth prospect plan, and Coleman says that's part of the REIT's overall success story. 
Coleman recently spoke with REIT magazine about his long-standing roots in real estate, his vision for Hudson Pacific, and how its newest venture into Vancouver real estate is part of the REIT's broader plan.
How did you get involved in commercial real estate?
My father, uncle, and grandfather had a furniture manufacturing business in Vancouver that they sold in the early 70s. They retained all of the real estate though, and we became a defacto commercial real estate family. My roots are in that family-owned business, which is still up and running today. My father remains  active in the business, as well as some of my brothers.
When and how did you form Hudson Pacific? 
I started another REIT in 1990 called Arden Realty. After taking the company public, I sold it in 2006. That was when I decided to start Hudson Pacific. 
The focus of Hudson Pacific really was around the media and tech real estate business, and our first acquisitions were two large studios that we bought in Los Angeles. It was a media and tech play, and how we would grow that real estate portfolio. It was being in the right place at the right time, with marketplaces like San Francisco, Los Angeles, and Seattle. Those cities boomed around the type of tenants that we gravitated toward.
Is that what differentiates Hudson Pacific from other REITs?
The studio business is one of our biggest differentiators. We wanted to go into the media business from a real estate standpoint, and we knew we had excess density to build out at some point.
Between 2006 and 2010, before we went public, we were buying assets in markets that were at the epicenter of media and tech. We looked for locations that had irreplaceable assets that would benefit from exposure to high-growth industries like tech, which at the time was still emerging. We focused our vision and opportunities on this full adaptive reuse concept with an emphasis on redevelopment and development.
We built our business around media and tech tenants. We were one of the first to launch the creative office space concept and then that rolled into the media space, which rolled into the gaming space. We had corporate office tenants very early on in gaming, including Riot Games, for which we built a campus as a redevelopment play. We've taken calculated risks. We were the first landlord for Uber at about 80,000 square feet in San Francisco, and now they have over 300,000 square feet in our portfolio.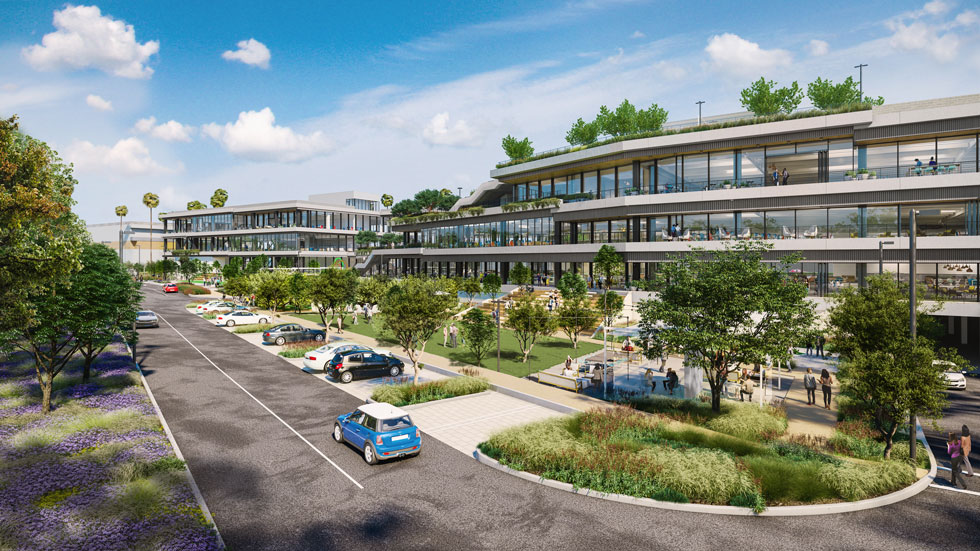 You mentioned adaptive reuse. How important is that to Hudson Pacific? 
It's been a driving force for our growth, and it's another one of our biggest differentiators, particularly in the REIT space. It began for us in the studio business when we took some of the existing, late-1930s space and converted it to creative office space. 
Our One Westside adaptive reuse project, the conversion of the Westside Pavilion shopping mall in Los Angeles to 580,000 square feet of creative office space, really exemplifies what we do. We bought 75% of it from Macerich last year, and designed a spectacular campus environment that will now be Google's home office in Los Angeles.
How does Hudson Pacific's business operate on a day-to-day basis? 
We're a fully integrated real estate company: We manage, we operate, we lease. We reposition, we develop, and we convert all of our own properties. We also have a full staff up and running from an operating company standpoint to run the studio facilities.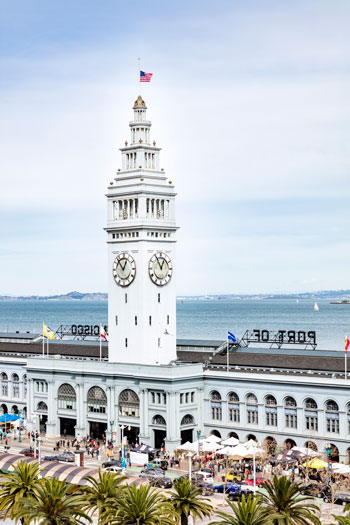 Our game plan has always been to maintain our presence and grow in the markets that we're in, and we've been very focused on fairly specific submarkets and neighborhoods that appeal to creative talent in Los Angeles, San Francisco and Silicon Valley, Seattle, and now our newest market, Vancouver. These markets are all very similar and have a similar type of tenant mix. 
We're also very focused on ESG as a company. The social aspect is in part about us giving back to our communities. In addition to what we do at a corporate level, we like our regional offices to have their own charitable organizations, something they're passionate about and can make a difference in the local community.
Who have your mentors been throughout your career?
Of course, my father—his sense of fairness and vulnerability. I've developed my business style primarily by emulating him. I'm a big believer in negotiating so everybody wins, and I got that aspect from my father. I try to take a high road along the way, like he would.
I also had the opportunity early on in my career to interact with some of the most renowned people in the real estate business. My partner at Arden was a gentleman by the name of Richard Ziman. He was a very successful, experienced real estate professional, and I learned a tremendous amount from him. Together, we had exposure to some of what I would consider the greatest minds in real estate. I was able to spend time with Sam Zell, Rob Maguire and Bill Wilson, and these guys are iconic real estate leaders. 
Do you have a career motto that you live by?
I've had a series of mottos that I live by in my career. As I said, I like negotiations that yield a positive outcome for everyone. I specifically like to try to do as many favors as possible. People will call, and I always try to say yes—I never want to say no. It's easy to say no; it's harder to say yes. 
You never know who you're going to come across in the future from something you did in the past. You want to be remembered as that person who did something for somebody or cooperated or took the high road. Having a grudge or saying "this is my last deal" is not the way I do business.
What hobbies do you have outside of work?
I'm an avid golfer. I run and work out, but I like to run specifically wherever I travel. I run early in the morning and try to find a new route, less for health reasons and more to clear my head.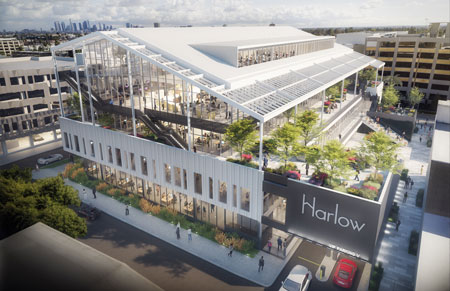 Since I'm originally from Canada, I'm a big hockey fan. I'm even an investor in the Vegas Golden Knights. I'm a big fan of our team, and I'm a big fan of hockey and follow the sport quite closely. The Knights  killed it [making it to the Stanley Cup in 2018] and did great this year. We're very proud of them.
Speaking of the Vegas Knights, a hockey team located in the middle of the desert, they put on a tremendous Vegas style show at the beginning of each game. Was that your idea? 
I wish it was, but it was something the marketing department and the very talented people in the organization came up with before we even played our first game. It changed the vision of hockey, actually. Now every NHL team realizes that you've got people captive for three hours and you need to entertain them.
How do you see Hudson Pacific evolving over the next five to 10 years? 
We want to maintain our dominant position on the West Coast, including a very strong presence in Vancouver all the way down through Los Angeles. But we want to do it in a way that doesn't jeopardize our local sharpshooter vision and capabilities that we have established along the way. 
Growing and being nimble at the same time isn't an easy thing when you get to be our size. So, we need to maintain that flexibility and open mindset as a company. We rely heavily on our regional staff to deliver on our vision and strategy. We need to stay on top of that from a cultural standpoint.
At the end of the day, we're going to maintain our relationships in markets that we're in. We're going to invest in our people, and we're going to partner with our tenants and understand their businesses so we can grow with them. 
We look at our roadmap over the next five to 10 years and anticipate being equally or more successful than we have been in the past.
What are your personal goals for the company as its leader? What are some of your broader company goals?
I want to grow our tech, media, and entertainment real estate business in our current markets, as well as potentially a few other select markets that we've discussed previously in a much bigger way. We will build upon our expertise in areas like adaptive reuse, and always  take an innovative approach. We always strive to create outsized value for the  company, and we will continue to do so going forward.
We have a very cool structure, in terms of our culture and in terms of our ability and willingness to say yes to lots of things, to new and good ideas, and we need to preserve that. You can't sit on what you've done in the past; you need to grow that going forward. That takes a lot of energy and effort, not just by me, but by the senior staff to evaluate and build upon things. Our focus on ESG is a perfect example. We need to grow those efforts to what our expectations are, and we have high expectations.
In general, we have some very interesting opportunities in our company that may not be mainstream, but will be right for our plan. And then, will eventually become mainstream. So, it's an important attribute and how we differentiate ourselves.