There are clear and compelling reasons for companies across all industries to implement improved environmental, social, and governance (ESG) practices. Investors, policymakers, regulators, and the public at large are increasingly looking to corporate America to do its part.
Like many of our REIT and publicly traded real estate peers, sustainability is an integral component of Brookfield Properties' long-term success. We strive to incorporate sustainable practices into our day-to-day operations and explore ways to foster energy efficiency, conserve natural resources, and reduce waste. We believe that using resources in a responsible manner preserves and protects our environment for the communities we serve.
According to the Nareit Guide to ESG Reporting Frameworks, the two most tracked environmental performance indicators are climate change risk and greenhouse gas (GHG) emissions. Because many of these frameworks and third-party aggregators rely on publicly available information—regardless of whether or not companies supply the data—it is incumbent on us as an industry to focus on these important issues and report on our results.
Real estate development and operation has historically been associated with more than a third of global GHG emissions, which includes carbon, methane, nitrous oxide, and fluorinated gas emissions. REIT and publicly traded real estate companies have recognized this issue and have taken strides to reduce their use of fossil fuels and resulting emissions. In 2017 alone, the 52 U.S. REITs reporting to GRESB reduced their combined greenhouse gas emissions by 2.2 percent—or the equivalent of a lifetime of emissions from more than 35,000 cars.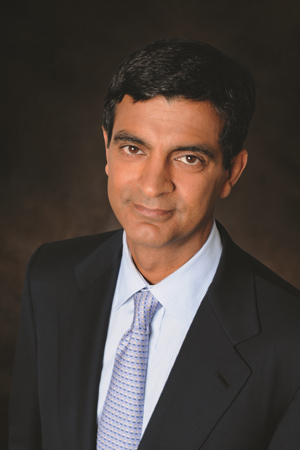 At my company, we first set about reducing emissions through improved operational energy efficiencies. We reduced common area electricity consumption from the grid by nearly 34% since 2014, and our solar capacity is at 16% of all common area electricity. Additionally, the total combined savings from energy initiatives since 2011 is the equivalent to powering Palo Alto for one year.
Beyond electricity, we have worked to achieve a nearly 30% reduction in our controllable GHG emissions since 2014. We are currently undergoing climate assessments at our properties, too. Beginning with Hawaii's Ala Moana Center, we're moving toward understanding the long-term impact of our operations and how to make them even better for future generations.
Addressing climate change risk and reducing greenhouse gas emissions are just two components of being a good corporate citizen. Overall corporate sustainability is the conservation of natural resources, the fostering of compassion for those less fortunate, and the stewardship of your trust. Sustainability is more than an initiative or buzz word—it is an intrinsic part of how our industry operates.

Sandeep Mathrani
2019 Nareit Chair
CEO, Brookfield Properties Retail
Vice Chairman, Brookfield 
Properties