Stacey McEvoy, a partner at Hogan Lovells, focuses her practice on mergers and acquisitions (M&A), joint ventures, and private equity. She has advised many leading REITs.
What impact will COVID-19 have on REIT M&A activity?
There was already some uncertainty coming into 2020 that is common for any election year. With the ongoing disruptive impact of COVID-19, we will likely see REIT M&A activity continue to slow. Buyers and other investors may wait until they have more visibility as to the timeline for economic recovery before pursuing transactions and expending capital.
That said, some unique opportunities may become available. Declining values could provide publicly traded REIT buyers in particular the ability to negotiate favorable exchange ratios and capitalize on discounted pricing. There are also some REIT sectors that seem to be less impacted by COVID-19, such as data centers and wireless infrastructure, which could lead to consolidation and other strategic transactions.
Putting aside the impacts of COVID-19, what are some key elements for a successful M&A transaction?
As always, a well-run sale process that recognizes the unique aspects of the target. On the sell side, careful attention to the board process is critical, particularly in a climate where transaction litigation is becoming increasingly common.
On the buy side, navigating the ideal balance of deal protections may be the difference between a winning and losing bid, and will in particular be a key focus of the seller in a negotiated sale where the seller may not have had an opportunity to test the market.
Do joint ventures remain an attractive option for REITs?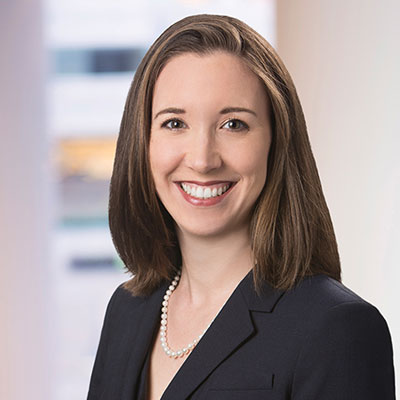 Many companies are in cash conservation mode, so those investors that we often see bringing capital may be difficult to come by right now. Moreover, the uncertainty and disruption in the economic markets may make it more challenging to negotiate a transaction. Normally the managing member has day-to-day authority to manage the assets, subject to a pre-agreed operating plan and budget; however, the need to adapt and react to COVID-19 may make establishing such a plan and budget in this environment more difficult.
In addition, the types of key decisions that REITs face today commonly require unanimous approval, thereby increasing the need for a mechanism to break deadlocks if the partners are unable to agree. As a result, many of the benefits of a joint venture transaction, may be difficult to attain today.
Prior to the pandemic, what were some changes you were seeing in the real estate sector?
While many other industries have seen immense growth from technological advances, until recently many real estate sectors have not experienced the same degree of innovation. That may be changing, though, as REITs and other real estate companies start to look to PropTech as a way to differentiate themselves and create value.
As more companies work to grow and embrace technologies in the space, that will start to drive the direction of the industry, which will inevitably lead to exciting opportunities, along with its share of challenges, as infrastructure is created and scale increases.