Since its founding in 1985, Green Street Advisors has grown to be one of the most recognized names in the REIT industry, serving as the eyes and ears to many of the largest providers of real estate industry capital. The company has also weathered its fair share of market cycles—experience that has enabled Green Street to respond nimbly and comprehensively to the accelerated demand for information created by the coronavirus crisis.
Earlier this year, Green Street underwent a leadership transition as Jeff Stuek, Jr. took over the reins as CEO from Craig Leupold, who will continue to serve as a strategic advisor. Stuek recently spoke with REIT magazine about the firm's continued focus on accelerating organic growth, investing in product innovation, and pursuing strategic acquisitions.
Q: Tell us a bit about your background and how it led you to this new role at Green Street Advisors.
For most of my career, I have worked in the technology and information services industry at Dun & Bradstreet and, most recently, as the North American president of TravelClick/Amadeus. I've held a wide array of leadership roles in general management, sales, finance, operations, product, strategy, and M&A. However, for a majority of my career I focused on driving the top line, increasing profitability, and improving customer satisfaction. In both companies, I helped migrate our offerings from a consumption model to a highly recurring subscription-based service.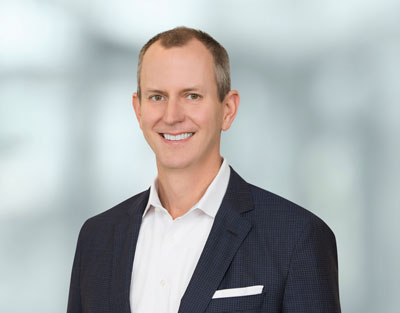 Green Street presented an exciting opportunity for me personally as our firm has a great set of offerings, a very strong brand, high customer loyalty, and a strong foundation from which to grow. I look at this as an opportunity to bring my experiences to a very talented team to help accelerate growth through innovation and expanded commercial efforts.
While I am based in the New York City area, where we plan to expand our presence in 2020, I am spending a lot of time in our Newport Beach, California and London offices once we reopen.
Q: With that said, what are the biggest growth opportunities you see?
Green Street has a very strong brand and has long been recognized as the gold standard in research and advisory services in the commercial real estate market. This foundation and the very talented team afford us a tremendous platform from which to grow.
While we continue to invest in our core offerings, we will also aggressively look for new ways to expand our business by providing more unique and actionable insight to our customer base. I expect this will come in the form of continued product innovation, investments to increase our operational excellence, and through thoughtful acquisitions. In fact, we recently finalized our first acquisition in February.
Q: What was the rationale behind this strategic development?
I am especially excited about this acquisition. In February, we acquired four leading publications in the commercial real estate and financial industries: Real Estate Alert, Commercial Mortgage Alert, Hedge Fund Alert, and Asset-Backed Alert, located in Hoboken, New Jersey. The team of journalists who drive the publications provide unique and timely insights to their readership of over 20,000. They expand our brand value proposition of providing new and unique, applicable insights to our customers. News is now our fourth product line alongside REIT research, Real Estate Analytics, and Advisory & Consulting.
We will continue to invest in our news and integrate this product into our platform and commercial workstream to help grow our business. The acquisition was also unknowingly timely as it provides us with another method of providing valuable information to our clients in times of turmoil.
Q: What other investments are you making in the business?
Green Street is currently making aggressive investments in three key areas: people, infrastructure, and products. We are expecting to nearly double our team within the next 18 months. While we plan to expand in all areas, a large portion of the new headcount will be centered on our commercial, data, and technology teams. We are also placing a heavy focus on the tools these teams need to be successful. Talent is a critical component of our strategy as Green Street's success has been directly attributable to the skill and dedication of our team.
We are also expanding our unique and actionable insight to cater to the private real estate market. Green Street continues to enhance our data and analytics in Atlas, our web-based, interactive mapping and analytics platform, that will increase usability and actionability for our clients. We extended our private market offering into Europe in January through European Real Estate Analytics, which is showing positive signs of traction, and we have further enhancements planned in the future.
Q: Green Street was acquired by Welsh, Carson, Anderson & Stowe (WCAS) in August 2019. What do you think attracted them to the firm, and how has the business strategy changed since?
WCAS has a long and successful history of investing in high quality growth companies in the technology and information services industries. Its acquisition of Green Street was well-aligned with their strategy and track record over the last four decades. While Green Street's strong foundation and brand in research and advisory and loyal customer base initially attracted WCAS, the various avenues to accelerate the growth of our recurring revenue stream was especially enticing to them.
They have already demonstrated their commitment for growth through our most recent acquisition. WCAS is also working with us to invest behind a number of organic investments across the business. They have been fantastic owners and guides for the firm, and we look forward to continuing our successful partnership.
Q; How does the current uncertainty in the market resulting from COVID-19 affect Green Street's strategy moving forward?
While this is uncharted territory for everyone, we have a responsibility to our clients—now more than ever—to continue producing top-quality, unique, and actionable insights. It is in times of crisis that our research and news provide necessary, real-time perspective on market happenings. This allows our clients to make the best capital allocation decisions and we are seeing increased demand for our insights.