When 2020 began, few of us would have imagined the current state of affairs for our world or our industry. We are living through uniquely turbulent and unpredictable times.
More than 130,000 Americans and 550,000 people globally have died as a result of the COVID-19 pandemic. This tragedy has shut down much of our economy—including important parts of the commercial real estate sector—for months. And while the U.S.—along with the rest of the world—is slowly reopening, the process is uneven, and "second waves" are keeping many of us from returning to stores, restaurants, offices, and events—the destinations of our daily lives before everything changed.
Citizens have also poured out into city streets across the country, protesting the reprehensible and unjust abuse of power against African-Americans—wrongs that have gone ignored and unpunished for far too long. Many members of the communities we serve and rely upon are living with the acute pain and anxiety of these injustices. Racism or discrimination of any sort has no place in our society or our industry. Nor does bullying by people who take advantage of their positions of power to abuse others. We here at Nareit are heartened to see the support among our members to help improve society.
Stepping back—Nareit is working to help address today's challenges and is adapting rapidly to continue to fulfill our mission. You are currently reading the first digital-only edition of REIT magazine. With social distancing restrictions in place, producing a physical edition of the magazine was not feasible. However, our Nareit staff has worked diligently to ensure that our members continue to receive the news, commentary, and updates they rely on, in the formats available during the pandemic.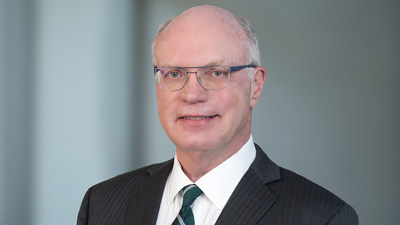 In June, for the first time, REITweek was held as an entirely virtual event. Over 100 companies presented business plans, forecasts, and strategies with thousands of individuals in attendance. A record number of journalists attended from top national outlets and trade publications. Companies from every sector of our industry joined panels to discuss how they were navigating the pandemic and preparing for the reopening of the economy. The first annual REITworks conference—focused on environmental stewardship, social responsibility, and good governance—will follow suit, taking place exclusively online Sept. 21-22.
Amid the uncertainty of the pandemic, REITs have taken swift and decisive action to help support their communities, customers, employees, and shareholders. Many of our members have been making donations and providing relief for tenants. Others have been busy raising funds and providing use of their properties for COVID-19 testing centers, food pickup, and blood donations. Many more have provided support for organizations doing the hard work of advancing racial justice.
As we look ahead to the second half of this uniquely challenging year, we must recognize the work that still needs to be done to continue to improve and support our communities. These are tasks of the utmost importance. As always, I remain optimistic about the future, and from seeing what Nareit and its members have rallied to accomplish over the past few months. I wish good health to you and your loved ones as we move forward in 2020.