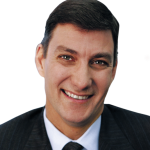 This issue of REIT features a roundtable discussion with six of the REIT industry's most capable fund managers. One of the questions posed to this panel was, "In talking with investors, what attributes of REIT investment do they find most appealing in the current market?"
Almost uniformly, our fund managers responded with the very same REIT attribute: the ability of REITs to generate strong current income.
In unsettled economic times, investors naturally gravitate to the security of regular  income.  However, with today's low interest rates, investments yielding meaningful levels of regular income aren't easy to find.
In unsettled economic times, investors naturally gravitate to the security of regular income.
Good income-producing stocks also are few and far between today.  In spite of good earnings performance and large holdings of cash, most corporations are keeping a tight rein on dividends.  Managers still have vivid memories of the Great Financial Crisis and, in the face of a slow-growth economy in the U.S. and uncertainty about the impact of the European debt crisis, they are choosing to retain profits.
The dividend yield of the S&P 500 Index at the end of January was approximately only 2 percent.  The dividend payout ratio – the percentage of profits paid out in dividends – was approximately 29 percent – the lowest in the index's 140 year history, and well down from its average 53 percent level over the past 30 years.
In this income-hungry environment, the strong, consistent dividends delivered by REITs provide a sharp contrast and an attractive alternative to the comparatively low dividend yields of both bonds and most stocks.  Investors looking for reliable income need look no further than REITs. In fact, 85 REITs on the FTSE NAREIT All REITs Index have paid consecutive dividends for the past 10 years. Thirty-two REITs have paid consecutive dividends for 20 years, and eight have done so for 30 consecutive years.
Additionally, unlike the S&P 500, REIT dividends have been growing.  Of the 140 REIT stocks tracked by SNL financial, 35 percent boosted their dividends last year, and 49 companies made dividend increases of 5 percent or more.  Increasing rents and occupancy levels in many sectors of the REIT marketplace also point to the likelihood of additional dividend increases this year.
Of course, dividends always have been an important part of the REIT story.  Between 1972 and 2011, REITs provided their investors with average annual income returns of 8.2 percent, representing approximately 60 percent of total returns of 13.6 percent.
In the current climate of low interest rates, halting economic growth and uncertain markets, dividends clearly have taken on far greater importance for all investors.  In this environment, where the dividend is king, REITs wear the crown.
DONALD C. WOOD
NAREIT Chair
President & CEO,
Federal Realty Investment Trust