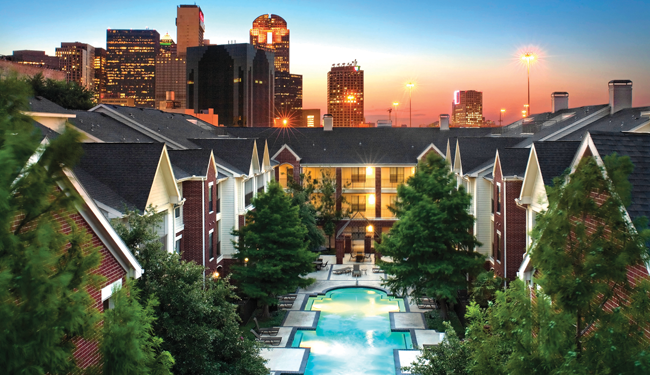 Picking just one word to sum up a company seems like a daunting task, especially for one with nearly 2,000 employees and operations all over the United States.
Not for Ric Campo, chairman and CEO of Houston-based apartment REIT Camden Property Trust (NYSE: CPT). The word he picks to describe his company might surprise you.
"Fun."
An enjoyable workplace and high levels of employee satisfaction are among the hallmarks of Camden's culture. Campo says that mindset informs everything Camden does.
"You have to be vigilant about how you incorporate culture into your decision-making process," he says.
That emphasis on keeping employees happy has helped make Camden a staple of FORTUNE magazine's annual list of the "100 Best Companies to Work For." Camden placed seventh overall on the 2012 list, the fifth consecutive year it has been ranked and the company's third straight finish in the top 10.
Satisfied employees have likely played a role in Camden's strong performance recently, too. Camden's stock price gained 14.5 percent in 2011. Camden bested the FTSE NAREIT All Equity REITs Index's return of 8.28 percent for the year, as well as the S&P 500, which returned approximately 2 percent.
Market indicators show no hints of apartment REITs slowing down. Campo and Camden's employees have enjoyed the ride so far.
One-Two Combo
Formed by Campo and current company president Keith Oden in 1982, Camden went public in 1993. Richard Anderson, senior research analyst with BMO Capital Markets, characterizes Campo and Oden as a "strong one-two punch" combining complementary skill sets.
"Ric Campo is the big picture thinker, not only in his company, but in the industry," Anderson says. "He's well-versed in a broad range of topics. Keith Oden is more of a nuts-and-bolts guy who understands how the apartment business works as well as anyone in the sector."
Since its founding, the S&P 400 company has grown to become one of the largest apartment owners in the world. Camden owns and operates more than 200 properties across the U.S., housing a total of nearly 70,000 apartment units. Camden's portfolio includes assets in 11 states and the District of Columbia: Arizona, California, Colorado, Florida, Georgia, Missouri, Nevada, North Carolina, Pennsylvania, Texas and Virginia.
Camden's diversified portfolio stands in stark contrast to competitors who might focus on a specific market or region. Even though Camden might not maximize the updraft that market-specific companies enjoy when their markets are going strong, it isn't as susceptible to fluctuations in any one area.
"What they've done is set themselves up to have a portfolio that cycles in synch," Anderson observes. "They aren't leveraged entirely to any one market."
That strategy produced solid operating results last year. Same-property occupancy levels climbed from 93.8 percent at the end of 2010 to 94.5 percent at the close of 2011. Same-property net operating income grew 7.1 percent in 2011, including a 5.5 percent bump in same-property revenues.
Camden reported 2011 funds from operations (FFO) of $2.73 per diluted share, or $207.5 million. That essentially matched the company's performance in 2010, when Camden reported FFO of $2.72 per diluted share. Notably, FFO from 2011 included a loss of 40 cents per diluted share from a $29.8 million loss on the discontinuation of a hedging relationship of an interest rate swap.
Camden also reported 2011 earnings per share (EPS) of 66 cents per diluted share, or $49.4 million. That compared to 33 cents per diluted share in 2010, or $23.2 million.
Apartments Booming
Camden is just one of a number of apartment REITs that has witnessed strong growth in the wake of the housing market's slide. As of February 2012, the apartment subset of the FTSE NAREIT Equity REIT Index had three-year total returns of nearly 40 percent.
"The multifamily sector has been on a tear," Anderson says. "People are expecting a lot from the sector in 2012, Camden included."
When it comes to the strong performance of the apartment sector, the story is simple, according to Campo.
"It's supply and demand," he says. "Right now, you have more demand for apartments than there is supply."
Campo estimates the supply-demand dynamics in the apartment market now are as good as they have been in the last 20 years. As a result, both rents and occupancy levels are rising across the markets in which Camden operates.
Although the housing sector bust wreaked its fair share of havoc in the global economy, Campo says the run-up in the housing market had a positive unintended consequence for apartment companies. Home developers "crowded out" multifamily REITs as home construction soared, Campo says, inhibiting the ability of companies within the sector to beef up their development pipelines.
"When the housing bust occurred, a lot of people thought the multifamily market was overbuilt," he says. "That's not true."
Furthermore, despite the surge in demand for rental housing, banks have been hesitant to lend to developers looking to cash in on the growth potential with new projects. Because private builders account for the lion's share of the industry's construction, the supply of housing units in the apartment market as a whole remains tight.
At the same time, the turbulence in the housing market has sent some former homeowners into the rental market and spooked potential homebuyers, who are opting to rent for the time being. Other prospective buyers are finding that the lending standards of government-sponsored enterprises Fannie Mae and Freddie Mac have tightened significantly since the financial crisis.
"A first-time homebuyer getting a loan without having a down payment and not having a credit history just isn't happening," Campo says.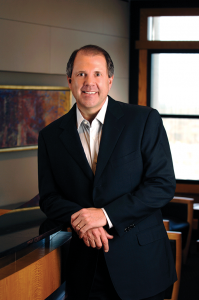 Trends in the U.S. labor force are working in the favor of apartments, too. As the market has slowly added jobs, roughly 60 percent of the new positions created have gone to workers under the age of 35. That demographic happens to be a prime cohort for apartment rentals, too.
"There has been a whole new debate open up because of the flexibility of the rental marketplace," Campo says. "It has been a pretty big driver for young people not entering the homeownership market."
Campo estimates that as many as 5 million would-be homebuyers have swung over to renting.
"There is overall apprehension among the people who would otherwise buy homes," he says.
More Money, More Problems?
Given the market's exuberance for apartments, does that actually create any potential pitfalls for REITs in the sector? Campo says multifamily companies have to take care to allocate their capital prudently. Primarily, that means not going overboard leveraging up to finance acquisitions and new development.
"The pitfall to me would be to buy assets at these high prices and low cap rates and finance them with short-term debt," Campo says. "It's very easy to get seduced by cheap debt. People can get a little out over their skis."
Like a number of other REITs, Camden has made a clear effort to cut its leverage. Since 2009, the company has raised more than $1 billion in fresh capital through equity issuances. "Longer term, I think it's more prudent to drive down debt rates and not get caught up in the euphoria of the idea that the markets are going to be great forever," Campo says.
Aside from staying grounded, Campo has Camden laser-focused on adapting the changing tastes and preferences of its customers. Amenities like workout facilities are now standard-issue in apartment buildings. Now, Camden is tailoring its properties to take on a more "hotel-like" feel, such as social gathering spaces and high-speed wi-fi access.
"Ric Campo is the big picture thinker, not only in his company, but in the industry."

— Richard Anderson, BMO Capital Markets
Also, "smaller is the new world order" in the multifamily sector, according to Campo. With more consumers shying away from life in the suburbs in favor of urban areas, they're moving towards smaller living spaces, too. They're willing to pay higher rental rates in exchange for the convenience of living closer to the center of a city.
The trend toward going small isn't unique to Camden, according to Doug Bibby, president of the National Multi Housing Council (NMHC).
"We're going to see a lot of innovation and customization," he says. "We are already seeing units getting smaller, particularly in downtown areas as developers try to push for more density in the redevelopments that they're working on."
Cool Customers (and Employees)
When asked about potential obstacles on the horizon for Camden, Campo doesn't sound particularly anxious.
"We don't have any really big challenges out there," he says.
Anderson shares that sentiment: "I have a high degree of confidence in Camden. If I could own a stock and forget about it for 10 or 15 years, they would certainly be in high consideration."
For Campo, that confidence traces back to the company's emphasis on building a positive working environment. Maintaining that kind of workplace climate takes special focus, he says. "It takes a long time to create that kind of culture we have here," he says.
In the end, you can't have consistently satisfied customers without happy employees, according to Campo.
"When we make decisions, we make them based on how they will affect our workplace," he says. "The most important people in our world are our customers. The customers can't have a good experience if the companies don't offer their employees a really good experience."
With the apartment market enjoying a sustained run of outperformance, Camden is hoping to keep the good times rolling.