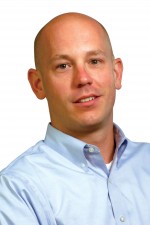 Even though the word "success" is baked right into succession, there is no guarantee that a change at the top will go smoothly or lead to greater results. That goes for sports teams, corporations and even countries.
However, nothing lasts forever, and change is inevitable. Entities that maintain long-term stability tend to ensure that the succession process is constructed in such a way to make the transition from one leader to the next as seamless as possible. The publicly traded REIT industry, as seen in this issue's cover story, has embraced this strategy, evidenced by a number of high-profile companies that have recently seen changes at the top.
To help get an insider's view on succession, we surveyed 34 leading REIT CEOs across all market sectors. Not surprisingly, 65 percent of the respondents said their companies have a clearly defined plan in place.
The need for a well-articulated plan was illustrated by their responses when asked about the importance of succession to shareholders evaluating the company. Half of the respondents described succession plans as "very important" or "critical."
The CEOs we surveyed said intangible leadership traits are the most important attributes for a potential successor.
However, even the best laid plans will go nowhere if you do not have the right people in place. There are a number of traits that company boards and management look for in identifying potential leaders, and each company may have its own specific needs.
The CEOs we surveyed said intangible leadership traits (charisma, authority, confidence, etc.) are the most important attributes for a potential successor. More than 70 percent of respondents said those traits are critical in finding a worthy candidate. Real estate experience placed second, with 67 percent identifying it as a critical skill.
For the last survey question, we gave the CEOs the chance to tell us what advice they would give to the person eventually tabbed to fill their shoes. Their answers were very candid ("get rid of me so there is no shadow") and revealing ("recognize real estate is a cyclical business and both the ups and the downs are more powerful than all of your managerial ability"). The majority of the comments focused on knowing and respecting the fiduciary responsibilities as CEO and ensuring that your first and foremost concern lies with shareholders.
Many of the responses focused on the need to build a strong team and to listen to their opinions. "Be sure to have a committed and engaged leadership team working with you," one CEO said. After all, there is a good chance one of them may be called upon as a potential successor.