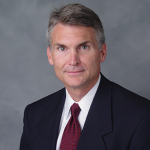 Conlon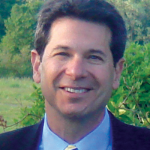 Grisham
Christopher Conlon has been promoted to executive vice president and chief operating officer of Acadia Realty Trust (NYSE: AKR). Jon Grisham was named senior vice president and chief financial officer.
---
Behringer Harvard Opportunity REIT I appointed Michael O'Hanlon as CEO and president. Previously, he was an independent director at Behringer Harvard Multifamily REIT II. Robert Aisner, former CEO and president, was named vice chairman of the board. Also, Lisa Ross was named treasurer of the company.
---
Glimcher Realty Trust (NYSE: GRT) said that it has adjusted the role of George Schmidt, the company's executive vice president and chief investment officer. Schmidt is now executive vice president of development, general counsel and secretary of the company and its affiliates.
---
Inland Western Retail Real Estate Trust Inc. named Angela Aman executive vice president, CFO and treasurer. Previously, Aman held the position of director of capital markets for the company. Shane Garrison was named executive vice president, COO and chief investment officer. Previously he was executive vice president and CIO of the company. As a result of these moves, CEO and President Steven Grimes will no longer serve as CFO and treasurer.
---
Land Securities Group PLC (LSE: LAND.LN) announced that after eight years at the helm, CEO Francis Salway will resign at the end of the financial year on March 31. At that time, Robert Noel will become CEO of the company. Previously, Noel was managing director of the company's London portfolio.
---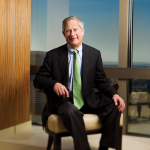 Stein
Martin "Hap" Stein, CEO of Regency Centers (NYSE: REG), was inducted into the University of Florida Bergstrom Center for Real Estate Studies Hall of Fame. The hall of fame was established in 2008 to honor leaders whose lifetime of service has helped shape the real estate industry.
---
Also, Regency Centers named Lisa Palmer, vice president of capital markets, its successor at chief financial officer. Palmer will succeed current CFO, Bruce Johnson, who is retiring at the end of 2012.
---
RioCan (TSE: REI.UN) announced that COO Fred Waks will also assume the role of company president. Edward Sonshine, former president, will retain his title as CEO. Rags Davloor, CFO, will be promoted to executive vice president from senior vice president.