Evolution is key to success for George Chapman and Health Care REIT
02/17/2013 | by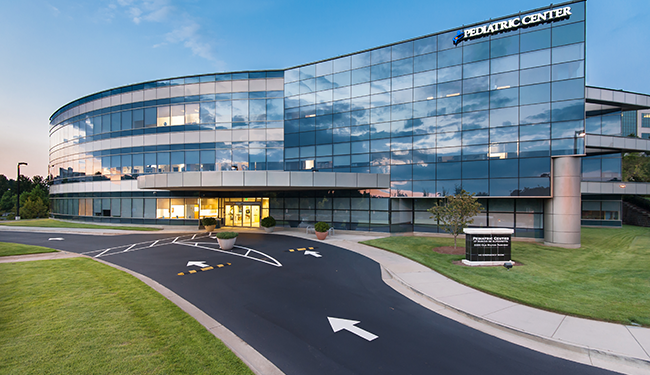 With more than three decades in the health care industry, Health Care REIT, Inc.  (NYSE: HCN) Chairman, CEO and President George Chapman has learned to read the tea leaves and best position his company in the evolving health care sector. The company's portfolio has transformed with more than $1 billion invested per quarter for the past 11 quarters. A majority of the investments have been in seniors housing assets in affluent, high barrier to entry markets on the east and west coasts.
In January, Health Care REIT completed its $4.3 billion acquisition of Sunrise Senior Living, which included 125 private pay properties located in high-end, high barrier to entry markets such as New York, Los Angeles, Washington, D.C., Boston, Chicago, San Francisco and London. The evolution of other seniors housing options, a unique market cycle, and a strategic approach designed to provide consistent, resilient results and maximize total shareholder return has driven the company's evolution, according to Chapman.
"The days of smaller, independently owned [health care] facilities are largely gone."
Adjusting for its recently announced Sunrise Senior Living acquisition, the company's $22 billion portfolio derives 82 percent of its revenue from private payment sources. Health Care REIT has strategically partnered with leading providers of independent living, assisted living and memory care services across the country.
Chapman, who has been in the industry since 1979, has witnessed a plethora of changes in the industry and more changes are still to come. Recruited in 1992 to succeed Health Care REIT's founders, lead a management transition and reposition the company, the firm has grown into one of the 10 largest REITs in the country (as well as 20 largest in the world) and is now a member of the S&P 500.
Chapman recently took time out to talk with REIT magazine and share his thoughts on the evolution of health care delivery along with trends in seniors housing facilities and the need for better care in the United States.
REIT: Can you talk a little about the evolution of Health Care REIT's portfolio?
Chapman: From 1970 through the mid-1980s, skilled nursing was the only property type we owned. It remained the bulk of our portfolio, until we began to invest more heavily in independent-living assets. As the market evolved, it became clear people could not stay in independent-living facilities as their conditions worsened; however, where would they go without an interim seniors housing option? That was when we began to invest in assisted living.  We have been very involved in the evolution of seniors housing.
We are disposing of non-core, skilled-nursing assets to lower the risk of owning assets with a dependency on government reimbursement at the federal and state levels. By the end of 2012, our skilled-nursing portfolio allocation was less than 20 percent, and we expect it to ultimately drop to about 15 percent.
REIT: Looking at market fundamentals in the current environment, are there any trends that have surprised you or stood out?
Chapman: Clearly health care is changing. Increasingly with the Affordable Care Act's emphasis on ACOs (accountable care organizations), there will be increased integration of services across a full continuum.
In seniors housing, facilities have larger common spaces, more therapy space, multiple wellness centers and provide greater services such as wireless internet access and expanded care options. The customer is becoming more discerning and demanding. Good operators cater to these needs and are tailoring their services to what the baby boomers will demand as they become a larger part of the tenant base.
We were leaders in the formation of modern skilled nursing, assisting living, independent living and dementia facilities. Until about 10 or 15 years ago, most of those assets were stand-alone properties. One of the earlier trends of health care integration was combining independent living, assisted living, skilled nursing and dementia care in one building so people could move once and age in place within the same community.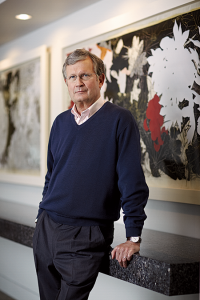 In acute care hospitals, outpatient services have increased to almost two-thirds of procedures a health system performs. The days of the large 300- and 400-bed hospitals are probably over, except for the strongest tertiary systems in the larger cities. This brings an opportunity to build smaller, 100-bed hospitals with rooms that are more customer-centric.
In medical office buildings, design has improved making it easier for customers to take care of virtually all of their health care needs in one spot. In many cases these medical office buildings are not right next to a hospital, but an outreach of a larger hospital extending its brand to the suburbs. Because of the extensive services provided, many refer to these facilities as "hospitals without beds."
REIT: The health care sector was extremely active in both capital raising and mergers and acquisitions in 2012. You've already completed one deal this year – acquiring Sunrise Senior Living in January. To what do you attribute all of the activity in the sector and do you expect it will continue?
Chapman: I actually do see it continuing. The days of the smaller, independently owned facilities are largely gone. The delivery of health care and seniors housing and care is much more complex with a need for providers to interface so the customer can be placed in the most cost-effective, appropriate setting. There's a need for more therapy and other services through multiple facilities that coordinate service delivery. We have seen consolidation of a number of seniors housing and skilled nursing operators. Increasingly, there have been mergers and acquisitions among hospital systems. This is happening due to the need to deliver more and better care within a more sophisticated infrastructure.
More specifically, over the last four or five years, we have had opportunities to buy the real estate and form partnerships with some of the best operators in the country. Private equity and other types of financing entities had been investors in these operators. In some instances, these firms experienced discouraging results, predominantly in other parts of their portfolios. As a result, we had the opportunity to see some excellent assets in seniors housing and give the private equity firms an opportunity to have a liquidity event.
REIT: What would you say is the biggest difference in the health care market now versus 10 years ago?
Chapman:  Every operator has realized that it needs to provide even better care. Despite the large role of health care in our economy, U.S. health care is only considered to be of average quality. Accordingly, operators are beginning to understand that everyone needs to participate in evidence-based care models and facility designs and best practice development for customers.
Further, it's necessary to deliver integrated care from early stage seniors housing all the way through higher acuity, medical facilities. A customer must be able to move from one platform to another with great IT systems driving clear communication to eliminate mistakes or service delivery redundancies.
REIT: What are some of the primary issues you see facing the health care real estate sector as a whole going forward?
Chapman: We have to change the quality of real estate in which health care services are delivered. The design of a more efficient, customer friendly physical plant is an important key to improving health care.
The health care REITs are in a great position to take advantage of that trend. It is also necessary to put together a better infrastructure starting with the people. We need to attract the best business people to health care so that they can run what is now a very complex business. Part of our job, and my job in particular, is to encourage health care leaders to develop the best systems and infrastructure, hire the best business people to drive health care improvement and deliver the best care to their customers.
REIT: Health Care REIT owns properties all over the country. Are there any regions where you foresee greater opportunities for expansion?
Chapman: Today we're in 46 states, Canada and now back in the U.K. We like all of those marketplaces. We think there is a strong need for private-pay seniors housing; accordingly, we will continue to look for opportunities in each of the three countries.
At the same time, within our entire portfolio, approximately 80 percent of it is on the east and west coasts and in the top MSAs. Our JV RIDEA assets are superior quality assets with 93 percent in those same affluent markets. We're going to continue investing in those locations as they offer more barriers to entry and more ability to fend off competition. Because of our concentration of assets in these markets, we can also foster integrated health care delivery from early stage seniors housing all the way through to acute care facilities.