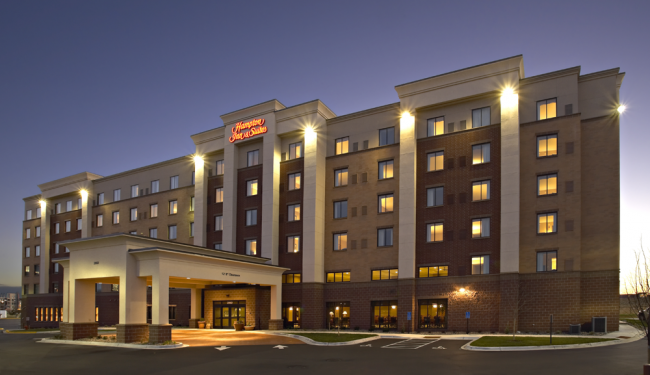 The credit crisis curtailed activity for most hospitality sector players, but the senior managers now running Summit Hotel Properties Inc. (NYSE: INN) saw the event as an excellent opportunity to grow their then-private, well-funded predecessor company, Summit Hotel Properties LLC.
Summit's strategic goal then and now: Own a nationwide network of upscale, premium-branded, select-service hotels clustered in the top 50 U.S. metropolitan statistical areas (MSAs).
So, despite an ominous credit environment, the self-proclaimed contrarians invested roughly $311 million in development, strategic acquisitions and improvements in preparation for an initial public offering in early 2011.
Lean Luxury
Summit's assets offer luxury-like amenities similar to those found at premium full-service properties, but without the extras that many cost-conscious travelers find unnecessary, such as bellmen, valet parking, elaborate conference rooms, and high-priced bars and restaurants. The model, which for Summit includes high-profile brand players such as Hilton and Hyatt, accommodates a broad range of upscale and upper-midscale guest categories in environments that are efficient, comfortable and convenient.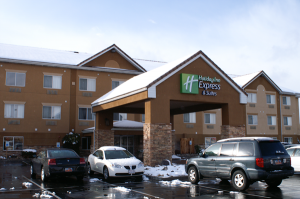 In addition, although select-service properties are less costly to operate, in many markets they can garner nearly the same rates as their full-service counterparts. Within the Summit portfolio, premium accommodations are enhanced with free Wi-Fi, free parking, luxury mattresses, on-site fitness centers and free breakfast—all five among the top "must-have" amenities identified by travelers in a November 2012 survey conducted by Hotels.com. "Select-service has become an increasingly strong competitor to full-service and a very attractive segment for investment, especially as both leisure and business travelers look to reduce costs," states Dan Hansen, president and CEO of Summit Hotel Properties Inc. He claims that select-service is becoming the "new full-service" as it successfully provides the experience of upscale, full-service hotels at more attractive price points. In fact, growth in RevPAR (revenue per available room) is expected to be greater in both the upscale and upper mid-scale segments than in the upper upscale segment in 2013, according to a study by PFK Hospitality Research.
Among companies offering the select-service model, "we see ourselves as the only publicly traded REIT that has taken the model to upper scale hotels on a national basis," Hansen says, "and the only vehicle for investors aspiring to participate in this sector of the lodging market."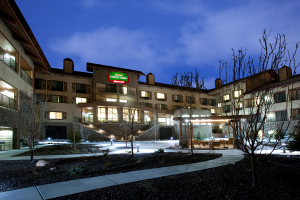 David Loeb, senior research analyst of hotel REITs and C-corps for Baird Equity Research, agrees: "Summit is the first public hotel company with significant scale to focus on the select-service segment, while a majority of [its REIT peers] focus on the upper upscale and luxury markets. In addition, the select-service segment provides substantially higher returns with lower volatility, thus leading to greater earnings stability throughout the cycle."
Summit also distinguishes itself by focusing on attractively priced properties in interior MSA cities, "unlike peer groups that continue to chase acquisitions in the top coastal gateway markets," Hansen maintains.
VITAL STATISTICS:
Summit Hotel Properties Inc.
CORPORATE ADDRESS:
12600 Hill Country Boulevard, Suite R100,
Austin, TX 78738
PHONE:512-538-2304
WEB SITE:www.shpreit.com
MANAGEMENT TEAM:
Kerry W. Boekelheide,
Executive Chairman of the Board;
Daniel P. Hansen,
President and Chief Executive Officer;
Craig J. Aniszewski,
Executive Vice President and Chief Operating Officer;
Stuart J. Becker,
Executive Vice President and Chief Financial Officer;
Christopher R. Eng,
Vice President, General Counsel and Secretary
Troy Hester,
Vice President and Chief Accounting Officer
"Quite conversely, we believe we can create better and longer-term value for shareholders by pursuing 'beltway market' acquisitions in the top 50 MSAs," he says.
Beltway markets feature demand generators such as corporate business parks, retail centers, state capitals, hospitals, universities, airports and tourist attractions that provide pockets of opportunity for the clustered select-service product. For example, inside the beltway surrounding Denver, ranked as the 21st MSA by population, Summit operates eight select-service hotels. Within the top 16 MSAs, Summit operates nine properties in or around the Dallas Metroplex, five that serve Atlanta, four in the Phoenix area and four that serve the Minneapolis area.
STRONG Growth in RECENT Years
Summit decided to go public with its select-service business strategy in February 2011. The firm held an initial public offering that raised $253.5 million. Summit entered the public space with an equity market cap of $364.4 million.
Today, two years after the IPO, Summit has acquired 24 upscale, select-service hotels under the Hilton, Hyatt, InterContinental and Marriott banners, and expanded to an equity market cap in mid-January of $625.96 million. Two subsequent stock offerings, one in September 2012 and another in January 2013, generated an additional $232.8 million. Another $26 million in gross proceeds resulted from the sale in 2012 of five non-strategic hotels.
In addition, during the January stock offering, Summit announced the planned acquisition of six hotels under the Hilton, Hyatt and InterContinental banners. Along with Marriott, the four leading brands now constitute 93 percent of Summit's select-service portfolio. Once the six acquisitions are completed, they will swell the company's portfolio to 90 hotels totaling almost 10,000 rooms in 22 states.
"Our pipeline is massive, and we continue to find top brands in top markets at great capitalization rates that are accretive to our portfolio," Hansen adds. He points to a large acquisition pool of 13,000 select-service hotels within the company's top four core brands in the upscale and upper-midscale segments—more than 4,000 of which meet Summit's acquisition criteria. The market's fragmented ownership also offers good opportunities: Roughly 2,600 hotels in the targeted upper upscale segment have individual owners. In addition, Hansen notes that "few buyers in this segment are as well-capitalized as Summit."
Loeb says Baird Equity Research conservatively estimates that Summit has more than $75 million of "dry powder" available to fund additional acquisitions.
Getting to Know You
Loeb notes that the most recent Summit acquisitions are "favorable deals that represent another example of management's ability to deploy proceeds expeditiously to fund high-yielding, high-growth acquisitions in the top 50 markets."
He adds that one of Summit's challenges as a two-year-old public company is that investors are not completely familiar with the company's management team. Ironically, however, the team has a dedicated history together of acquiring, developing, financing, operating and selling hotels through multiple cycles at Summit. Kerry Boekelheide, executive chairman of the board, founded the predecessor company in 1991, and Craig Aniszewski, executive vice president and chief operating officer, joined that company in 1997. Hansen was hired in 2003, while Chris Eng, vice president, general counsel and secretary, came on board in 2004. Stuart Becker, executive vice president and CFO, joined the team in 2007.
Prior to the February 2011 IPO, together the senior leaders had acquired 93 hotels and sold 27 hotels. Since going public, they have acquired another 24 hotels, with an additional six properties under contract, and sold five hotels.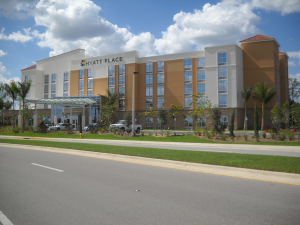 "Though Summit is a fairly new public entity, we have a long history of executing on a simple, disciplined growth strategy and are well-positioned to seize the select-service opportunities that unfold as the lodging segment improves," Hansen says.
Ryan Meliker, managing director for equity research, REITs and lodging at investment banking services firm MLV & Co., has a "very bullish view" on the lodging sector heading into 2013.
"I expect same-store RevPAR growth to be 6 percent, leading to double-digit NOI growth in the year," Meliker says. "It is my opinion that uncertainty regarding the macroeconomic environment has kept expectations on the segment in check. As such, I believe multiples can expand from current levels and that estimates across the space are conservative."
The investment bank's preference is for higher operating leverage at this stage of what it expects to be an extended up-cycle fueled by low supply growth, "and Summit's operating leverage is at the top of our coverage universe," Meliker reports. "Though Summit's property margins currently are down from peak, they are recovering rapidly, and as a result, we believe Summit will experience more margin expansion than its peers."
A REIT report published in January by Baird Equity Research supports the bank's view that lodging fundamentals and the outlook for 2013 and beyond are positive. The report stated that industry trends continue to show that lodging demand remains robust in light of continued strength in the business transient segment, while group business recently has begun to gain momentum. Although the risk of declining hotel demand has heightened given several macroeconomic headwinds, Baird does not envision a widespread demand pullback. Supply growth remains below historical levels, and Baird expects the lodging up-cycle to continue for several more years.
Loeb adds that though shares of Summit currently are trading at a modest discount to its lodging peers, Baird believes this valuation gap likely will close over time as investors become more familiar with management as well as its execution and acquisition strategies.