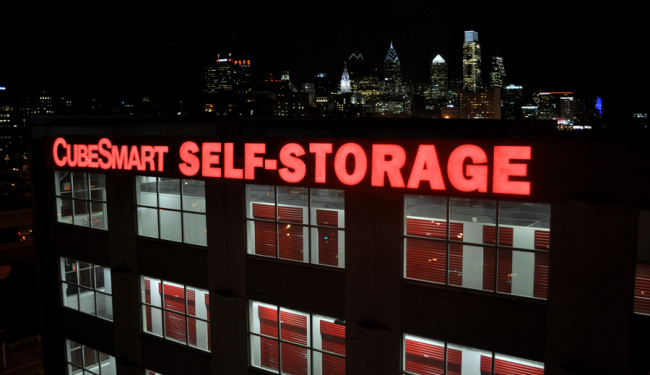 Mobile apps, sophisticated call centers and revenue management systems are heightening the appeal of self-storage REITs as an attractive real estate investment opportunity.
"About 10 years ago, the self-storage sector was considered low on the food chain of real estate," says David Toti, director of equity research with Cantor Fitzgerald. "There's been a big change in perception by investors, and now the public self-storage companies are much better known and accepted."
In part, this acceptance comes from the strong performance of the sector during and after the recession. In 2011, self-storage was the highest performing REIT sector with a 35.22 percent total return. In 2012, the also delivered had a strong total return of 19.94 percent.
The U.S. has about 50,000 self-storage centers, often brightly painted, low-rise facilities found near major highways or mid-rise buildings in urban areas. Approximately 10 percent of these facilities are owned by the four public REITs that are active in the self-storage sector.
While strong performance has bolstered this property sector's reputation for being recession-resilient, perhaps an even bigger story in self-storage is how technology has revolutionized the business.
The Tech Divide
"Even as recently as four years ago, a mom-and-pop self-storage company could spend a few bucks on a Yellow Pages ad and play on a par with the larger, public companies," says David Rogers, CEO of Sovran Self Storage Inc. (NYSE: SSS). "Internet marketing has changed all that. You need the significant scale that the REITs and a few other private companies have of at least 200 to 300 facilities before you can afford to spend what we do on technology."
Rogers says Sovran will spend $5 million on Internet marketing in 2013.
Self-storage customers used to find a facility by seeing one from the road or by searching in the phone book, but Ron Havner, CEO, president and chairman of Public Storage (NYSE: PSA), says 85 percent of customers today search online first. Public Storage plans to eliminate its Yellow Pages presence entirely in 2014 and now spends the bulk of its marketing dollars on Internet ads and search engine optimization.
"We've spent a lot of money in the past five to seven years on being at the top of organic searches for storage by zip code and by neighborhood names," says Scott Stubbs, CFO of Extra Space Storage Inc. (NYSE: EXR). "Maximizing our conversion rate and analyzing data has become a major focus. In the last two years, we've shifted to optimizing mobile access to our website. We've got more than 40 people working on this, but a mom-and-pop facility is lucky to have its own website listing its phone number."
Havner says that technology-based pricing analytics similar to those used by airlines to change prices daily or even hourly according to demand and availability are now being used in the self-storage sector.
"Technology has also made a huge difference in our operations management," he says. "More than 1.2 million customers move into our facilities every year, and more than 1.2 million customers move out annually. We hire about 1,500 new employees every year and collect $2 billion in rent payments in $100 increments. All of this can now be automated."
"People assumed storage space was a discretionary expense that might be dumped when the recession hit, but it turned out to be more recession-resilient than people thought."

—David Toti, Cantor Fitzgerald
Rogers says one of the most important technology investments Sovran has made is in its customer call center, an Internet-based management center where all calls to any Sovran facility are routed.
"We figured out that a local manager will miss calls because he's helping a customer on-site and that someone looking for a storage facility will move on to the next facility, rather than leave a message," Rogers says. "Our call center has screens that come up and show the operators everything they need to know about facilities near where the call has been placed."
Sovran also uses a revenue management system that prices every unit based on a set of algorithms that factor in call volume for a particular facility, the success rate at renting at various prices, the time of year, the history of occupancy rates at that facility and the success of various special offers.
"This tool has helped us grow our occupancy rates from less than 80 percent to 87 percent just in 2012," Rogers says.
Christopher P. Marr, president, COO and CIO of CubeSmart (NYSE: CUBE), says some large independent self-storage operators have some money to spend, but that REITs have more capital to invest heavily in technology.
"As we know, tech investments are separating the large players from the smaller ones," Marr says. "It's starting to look like this will go the way of the hotel business. Years ago there used to be thousands of locally owned hotels and motels that people stopped at along the road, but now there are only about five or six major brands. I can see that happening eventually in self-storage because the smaller operators just can't compete."
A recent twist in the self-storage sector is the entrance of SpareFoot.com, a relatively new Internet start-up that offers a marketplace for self-storage customers similar to Expedia or other airline price aggregator websites. SpareFoot.com reaches customers through more than 60 websites such as SelfStorage.com and partnerships with Apartments.com and other websites.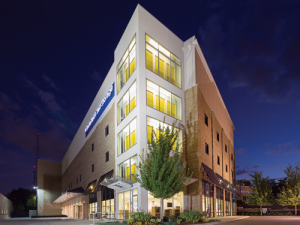 "They match consumers with self-storage facilities that are both publicly and privately owned, so there's a possibility that they could take some business away from the public REIT-owned facilities or make it easier for smaller facilities to compete," Toti says.
Further Consolidation Anticipated
Stubbs says some mom-and-pop self-storage facilities compete by turning over their management to a REIT.
"We're seeing an evolution, rather than a revolution, in self-storage," Stubbs says. "A lot of entrepreneurs opened these facilities as a family business, and they're tied to it emotionally as well as financially. Some of them are willing to sell, but others turn the keys over to us or another company to manage them. Over time, we'll see more consolidation in the industry through acquisitions and operationally through managed facilities."
No significant new development of self-storage facilities is expected for at least the next 12 to 18 months, but Marr expects to see development in two or three years because of high occupancy rates and rising rents.
Toti says establishing a profitable self-storage facility takes longer than other property types because becoming fully leased can take as long as two to four years.
"Also, self-storage facilities face community opposition because people don't want to live near them," Toti says.
Measuring Self-Storage Demand
Toti says the demand drivers for the self-storage sector are more nebulous than some other sectors, but some of the influences include consumer confidence, employment levels, credit card balances and the housing market.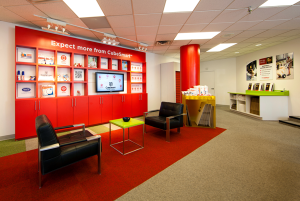 "People assumed storage space was a discretionary expense that might be dumped when the recession hit, but it turned out to be more recession-resilient than people thought," he says. "It's a great combination for investors that there's a demand pool when the economy isn't doing well, but it also benefits from a good economy and a robust housing market."
Rod Petrik, managing director at Stifel Nicolaus, says demand in the self-storage sector comes from change.
"People need storage after both good events and bad events," Petrik notes. "They need it when they are buying or selling a home, when their parents die, when their adult kids move back home, when they get divorced or when they get married. Household formation, job growth and home sales are all demand drivers."
Stubbs says the biggest challenge in 2013 will be acquiring more facilities because of the highly competitive environment for this property type. According to Petrik, however, the outlook for the sector in the near term remains positive.
"The fundamentals for this sector look good for 2013 and beyond, particularly because of the lack of new supply," Petrik says. "If the housing market picks up and household formation increases it will create even more activity and demand which will be good for the sector."