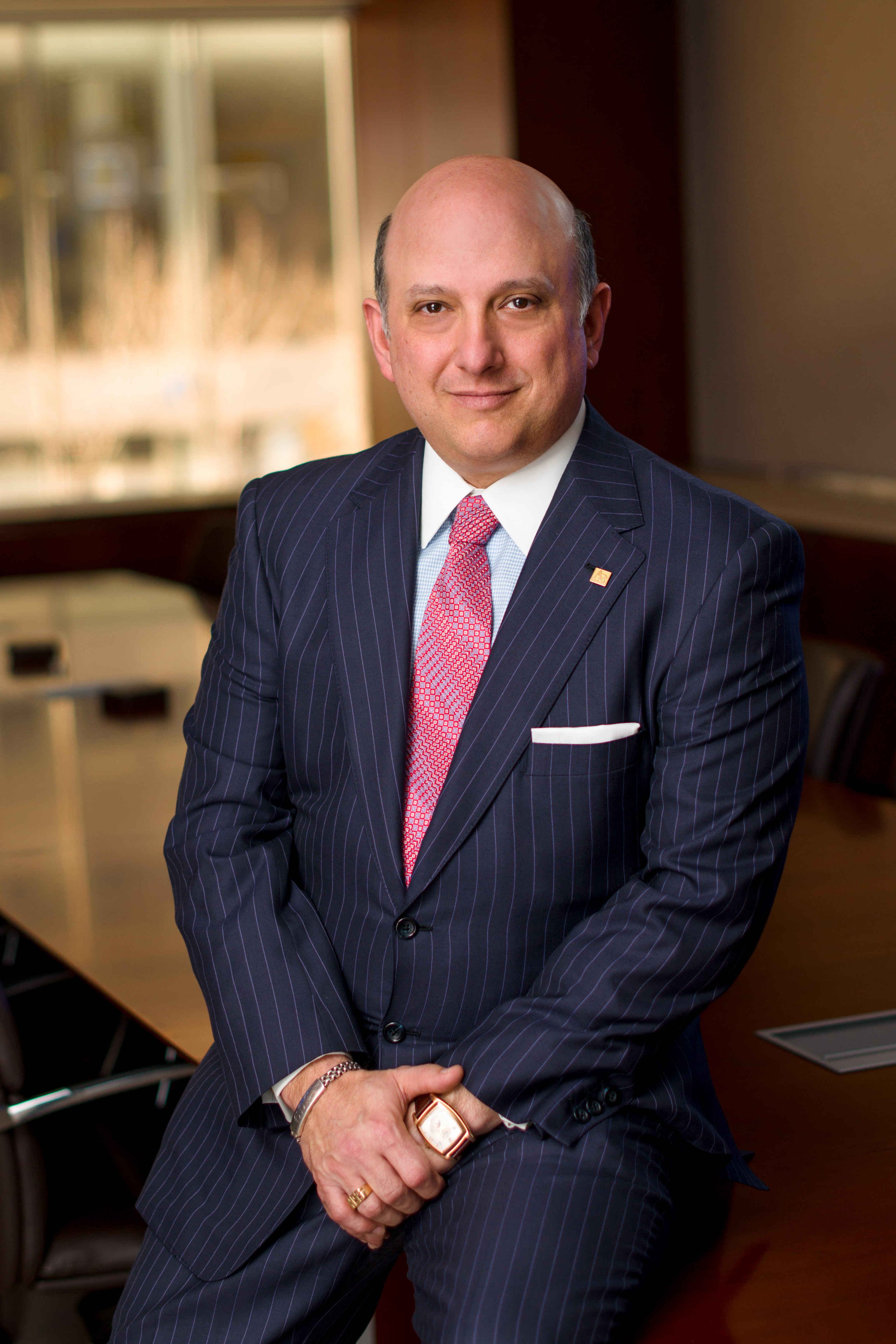 AMERICAN  REALTY CAPITAL PROPERTIES INC.
(NASDAQ: ARCP) caught some on Wall Street by surprise last October when it announced a deal to acquire one of its biggest rivals, Cole Real Estate Investments Inc., for $11.2 billion. Earlier in the year, Cole had rebuffed a hostile takeover bid by ARCP.
"Unbeknownst to us, there were probably some behind-the-scene negotiations" after the ill-fated takeover attempt "because later in the year a friendly deal was announced," recalls Paul Adornato, a senior REIT analyst at BMO Capital Markets.
The blockbuster merger, which closed in the first quarter of 2014, transformed ARCP, a company that went public less than three years ago, into the world's largest net lease REIT with a post-merger enterprise value of $21.5 billion. The merger also turned ARCP into one of the 20 largest U.S. REITs by market capitalization.
The deal was the biggest REIT merger since 2011. It capped off a year in which New York City-based ARCP made about $10 billion worth of other acquisitions. At the beginning of 2013, the company's enterprise value was a mere $300 million.
"This company has basically come out of nowhere during the past year to take its place among the top 15 REITs," Adornato says. "It is incredibly rare to see any company, let alone a REIT, grow that much in just one year."
BYE, BYE, BABY
Nicholas S. Schorsch, the company's chairman and chief executive officer, is certainly no stranger to the REIT world. In 2003, he took American Financial Realty Trust public, and the net lease REIT went on to amass a $4 billion portfolio. In 2008, the company, which Schorsch co-founded in the 1990s to acquire surplus bank branches, was acquired by what is now Gramercy Property Trust (NYSE: GPT).
Schorsch, 52, is also one of the most influential figures in the public, non-listed REIT arena. He is a co-founder of American Realty Capital (ARC), an investment advisory firm that is one of the most active sponsors of non-listed REITs. He still serves as its chairman and chief executive officer. He is also executive chairman of publicly traded RCS Capital Corp., which has grown through acquisitions (including 2014 deals for Cetera Financial Group and J.P. Turner) to become the country's second-largest independent broker-dealer network. RCS Capital has raised more than $15 billion in equity for direct real estate investment programs since 2008.
Public, non-listed REITs have enjoyed a surge in capital-raising in recent years. Turned off by paltry yields in the fixed-income market and the transparency of price volatility associated with exchange-listed stocks and bonds, investors have pumped billions of dollars into public, non-listed REITs and other illiquid alternative investments. Public, non-listed REITs have finite life spans and must undergo a "liquidity event" in the form of a merger, asset sale or public listing to allow shareholders to monetize their investments.
In March 2012 Schorsch listed American Realty Capital Trust (ARCT), American Realty Capital's first-ever, public, non-listed REIT, on the NASDAQ. Only 10 months later, ARCT was acquired by Realty Income Corp. (NYSE: O) in a $2.9 billion deal.
"It became evident from the ARCT transaction that the market was really in need of significant consolidation," says Schorsch, ARCT's former chairman. "We were a little forlorn when we sold our baby, ARCT, but that was the right thing to do at the time for our investors."
BOLDLY GOING WHERE NO REIT HAS GONE BEFORE
Schorsch's third act in the publicly traded REIT world has so far proved his boldest. When Schorsch took ARCP public in September 2011, raising some $70 million to pay down debt and fund acquisitions, the company had a portfolio of just 63 assets. Those included 60 properties leased to two different banks, two vacant bank branches and one property leased to Home Depot.
Schorsch and ARCP co-founder Brian Block, who serves as the company's chief financial officer, had big plans for the newly public REIT. They set their sights on turning ARCP into a $10 billion public company by participating in the consolidation of the net lease sector and taking advantage of lingering distress in the commercial real estate market to acquire high-quality properties at depressed prices. The net lease sector has seen more than $27 billion in mergers and acquisitions activity over the last couple years, according to ARCP.
"We went out intentionally to build a company that was $10 billion-plus in the net lease space and ended up getting to nearly $22 billion," Schorsch says. The moves came at a time when there was strong demand for REIT stocks throughout much of the recovery and a string of opportunities to make large acquisitions of "newly originated" assets at high capitalization rates. Such properties are relatively new, and many were leased to corporate tenants during the downturn, giving ARCP an opportunity to bump up rental rates as leases expire in an improving economy.
"Once in a while," he adds, "you are in the right place at the right time, and this was one of those times."
BIGGER AND BETTER
With the closing of the Cole merger and other deals announced last year, ARCP has amassed a 102 million-square-foot portfolio of more than 3,730 properties, leased to 600 different tenants, in 49 states and Puerto Rico.
The combined portfolio is 99 percent occupied with a remaining average lease term (by rent) of 11 years. Some 47 percent of its rental revenues are derived from investment-grade-rated tenants, from Walgreens to PetSmart to Citizens Bank.
Like other net lease REITs, ARCP focuses on single-tenant properties leased on a triple-net basis, which means tenants foot the bill for real estate taxes, capital expenditures and operating expenses. Triple-net leases often contain contractual rent increases and tend to span 15 to 20 years. ARCP strives to maintain an average portfolio lease duration of 10 to 12 years, according to the company.
"The whole net lease business depends on locking in a positive investment spread (between rental income and cost of capital), and the bigger the spread the better," Adornato says.
Schorsch says ARCP grew at a breakneck pace last year to reap the benefits that come with enhanced scale and a stronger balance sheet, including greater access to capital, lower capital costs and the ability to absorb large acquisitions without becoming too concentrated in any one sector or market. Greater scale also drives down operating costs: The merger with Cole is expected to result in savings of $70 million a year, according to ARCP.
The two companies were roughly equal in size, although Cole had slightly lower leverage. By the end of this year, ARCP's net-debt-to-earnings ratio (before interest, taxes, depreciation and amortization) is expected to fall to 7.7, from 9.1 in late 2013. Last year, the company got an investment-grade credit rating from Moody's Investors Service.
"The net lease business is a scalable platform because there is not a lot of need for more G&A once you get to a certain size. You don't need to keep adding a lot of people because it is not a very asset-man-agement intensive business" given the long-term nature of leases, says Daniel Donlan, a senior REIT analyst with Ladenburg Thalmann. In addition to striking an agreement to acquire Cole, ARCP announced a string of other big purchases last year. Those included the $2.2 billion purchase of another rival REIT, CapLease Inc., and the acquisition of two ARC-sponsored, public, non-listed REITs. The company also bought portfolios from non-listed Inland American Real Estate Trust and General Electric Co.'s finance arm. In addition, it spent some $601 million to acquire 120 properties from affiliates of funds managed by Fortress Investment Group.
Schorsch says ARCP still has a strong appetite for acquisitions, although it doesn't plan to grow nearly as rapidly as it did last year. The company is expected to make about $2 billion worth of acquisitions in 2014, the highest forecasted volume of all net lease REITs, according to Donlan.
"The market still holds tremendous opportunities, but we will be highly selective. We don't believe at this point that we need to grow for growth's sake. We are really looking for growth of earnings, not growth of size," Schorsch says.
ARCP, ON ITS OWN
Last year the company, which had been externally advised by ARC, announced that it would transition to self-management. It completed that process early this year after making several key appointments to its executive team.
Its newly formed executive team includes COO Lisa Beeson, a former managing director and head of global real estate mergers and acquisitions at Barclays, and president David S. Kay, former chief investment officer and chief financial officer of Capital Automotive
Real Estate Services Inc., which specializes in doing sale-leaseback transactions with auto dealerships. Kay co-founded that company's predecessor, Capital Automotive REIT. ARCP also named Lisa Pavelka McAlister as its chief accounting officer. McAlister came to the company from PricewaterhouseCoopers where she was a managing director in the firm's real estate capital markets and accounting advisory services practice.
Schorsch says he has spent a great deal of time forming a leadership team worthy of such a large company. He says he has focused on filling key positions throughout ARCP with innovative and experienced professionals. Beeson, notes Schorsch, has more than 25 years of investment banking experience and has worked on deals totaling more than $400 billion. Kay, he adds, is regarded as an innovator in the asset-backed securities business.
"The net lease world has historically been a sleepy space where people leave other types of REITs and go run a net lease REIT because it is not too complicated," Schorsch says. "We are a soon-to-be $30 billion company, and you can't run that with a three-man team."
Both ARCP and Cole had build-to-suit divisions, and the combination of those two units gives the merged company an even stronger presence in that business, according to Schorsch. Cole also had a private capital management business, which advises public, non-listed REITs and raised some $3.6 billion in equity in 2013. ARCP has retained that unit, but the business still operates under the Cole brand. It generates management-fee income for the parent company.
NO RESTING ON ITS LAURELS
Culturally, the merger with Cole has been a good fit, says Schorsch, who has likened it to the Boston Red Sox joining forces with the New York Yankees. He says the companies had similar investment philosophies, like-minded management teams and strong talent.
"There is nothing to fix. There were also no legacy assets in either portfolio," Schorsch says.
Some analysts believe that Schorsch, who also serves as chief executive officer of ARC's many affiliated funds, may soon pick his successor at ARCP from among those on his newly formed executive team. Schorsch says his nine-year contract with the company allows him to stay on as executive chairman after he steps down as CEO. "I will be the happiest man of the bunch the day I can turn over the role as CEO because that means we have built an even better team, one that understands all the intricacies of this big business," he says.
In the meantime, Schorsch says he is content to put in very long days."I work 20 hours a day. I think sleep is overrated," he quips. "I love what I do, and this is a wonderful opportunity that I cherish." 
Anna Robaton is a regular contributor to REIT magazine.