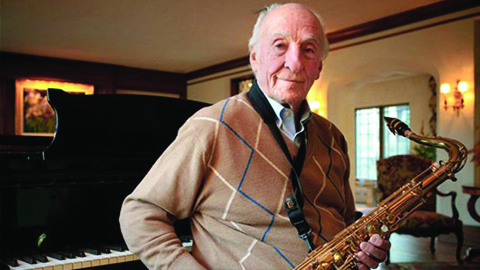 JOHN CALI, FORMER MACK-CALI CHAIRMAN, DIES AT 95
Former Mack-Cali Realty Corp. (NYSE: CLI) Chairman John Cali died Feb. 4 at the age of 95. Cali founded Cali Associates in
1949 with his brother Angelo Cali and business associate Edward Leshowitz. He served as chair- man of the board of the directors when Cali Associates went public in 1994 as Cali Realty Corp. Cali remained as chairman when Cali Realty merged in 1997 with the Mack Company. He retired as chairman of Mack-Cali in 2000, but he stayed on as chairman emeritus until 2003.
Mitchell  Hersh, Mack-Cali's pres- ident  and CEO, commented that Cali's impact on the real estate industry in the New Jersey region "will forever be evident."
---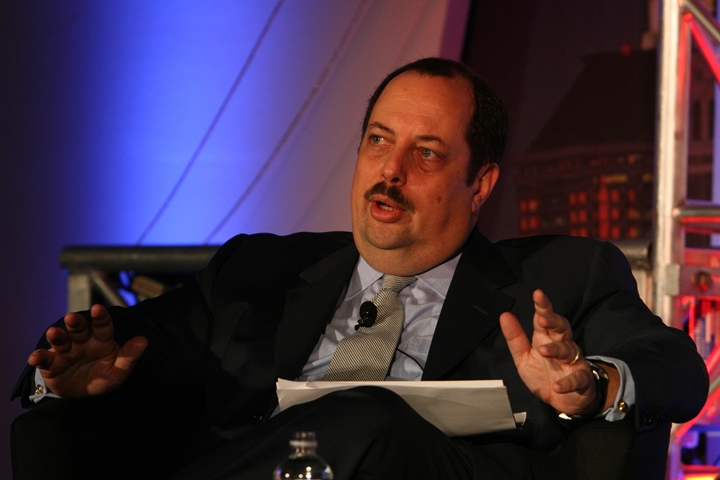 REIT INNOVATOR BERNARD WINOGRAD DIES AT 63
Bernard Winograd, who helped revolutionize the REIT indus- try in the early 1990s with the Taubman Centers (NYSE: TCO) initial public offering, has died at 63.
As chief financial officer of Taubman Centers, Winograd was a central figure in the creation of the UPREIT structure.
Winograd left Taubman Centers in 1996 to become CEO of Prudential Real Estate Investors. He was named pres- ident of Prudential Investment Management and chairman of Prudential Real Estate Investors in 2002. After being installed as executive vice president and COO of Prudential Financial's U.S.-based business in 2008, Winograd retired three years later at the age of 60.
Winograd contributed to promoting the REIT-based approach to real estate investment throughout his career. He served as the first chair of NAREIT's Real Estate Investment Advisory Council (REIAC) in the early  2000s.  He also helped craft NAREIT's initial guidance on funds from operations (FFO), which is now widely used as the primary supplemental financial standard to U.S. GAAP for report- ing REIT operating performance.
NAREIT presented Winograd in 2001 with its Industry Leadership Award, which is given to "a company executive who has
made a significant and lasting contribution to the growth and betterment of the industry."
---
Agree Realty Corp. (NYSE: ADC) has appointed Brian Dickman as CFO and secretary.
---
Apollo Residential Mortgage, Inc. (NYSE: AMTG) has appointed Teresa Covello as CFO, secretary and treasurer. Covello is succeed- ing Stuart Rothstein, who is stepping down.
---
Chimera Investment Corp. (NYSE: CIM) promoted Mohit Marria to chief investment officer.
---
CubeSmart (NYSE: CUBE) said Christopher Marr has been appointed CEO. Marr  joined CubeSmart in 2006 and has held a variety of positions with the company, including president, COO, CIO and CFO. Marr succeeds Dean Jernigan, who has retired as CEO.
---
Dynex Capital, Inc. (NYSE: DX) said Byron Boston, the company's current president and chief investment officer, has been promoted to CEO and president. Boston will retain a role as co-chief investment officer. The company's current CEO, Thomas Akin, will transition to executive chairman of the board of directors.
---
Lisa Indest  has been named chief accounting officer and senior vice president, finance, at Glimcher Realty Trust (NYSE: GRT). Indest joined the company in 2003 as vice president, controller.
---
Jeremy  Zednick  has been pro- moted to chief accounting officer and vice president at Inland  Di- versified Real Estate Trust, Inc., replacing Steven Hippel, who will continue  as CFO.
---
Ian Gaum has been promoted to chief investment officer at LaSalle Hotel Properties (NYSE: LHO). Gaum previously served as senior vice president of acquisitions at the company since 2007.
---
National Retail Properties, Inc. (NYSE: NNN) named Stephen Horn executive vice president and chief acquisition officer.
---
UMH Properties, Inc. (NYSE: UMH) said Allison  Nagelberg stepped down as general counsel. Nagelberg served as the general counsel of both UMH Properties and Monmouth Real Estate Investment Corp. (NYSE: MNR) since 2000. Nagelberg has now entered into an exclusive employ- ment agreement with Monmouth.
---
Urstadt Biddle Properties, Inc. (NYSE: UBA) appointed  Stephan Rapaglia COO. Rapaglia  joined the company in 2008 and has served as assistant secretary and real estate counsel.