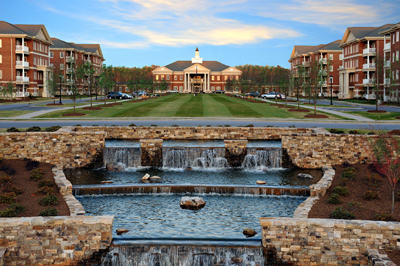 In January 2015, Eric Mendelsohn left the former Emeritus Senior Living to join National Health Investors (NYSE: NHI) as a lieutenant to the health care REIT's president and chief executive officer at the time.
Less than a year later, Mendelsohn stepped into the role of president and CEO after J. Justin Hutchens left to join HCP Inc. (NYSE: HCP) as its chief investment officer for senior housing and care. Today, Mendelsohn, 54, is working to build upon the improvements that Hutchens made at NHI and further expand the company's geographic reach.
Headquartered near Nashville, Tennessee, NHI specializes in need-driven and discretionary senior housing and medical buildings, including skilled nursing facilities, specialty hospitals and medical offices. The company acquires properties through sale-leaseback deals, but also invests capital through its joint venture with Bickford Senior Living and mortgage and mezzanine financing of health care properties.
Hutchens, the company's former CEO, is credited with having transformed NHI from a sleepy, ultra-conservative REIT into a larger player with greater name recognition and a more diverse portfolio and stable of operators.
Founded in 1991, the company now owns nearly 200 properties in 31 states and has more than 30 operating partners. During the past five years, its per-share dividend growth rate was more than 7.5 percent compounded annually. NHI had an equity market capitalization of about $2.3 billion in late January.
"NHI was an under-levered, super-conservative REIT with well-underwritten assets" when Justin Hutchens was hired by the company's board to make it more competitive with other health care REITs in its class, according to Peter Martin, a managing director at JMP Securities.
"Justin set up investment and due-diligence processes and a pipeline of growth that Eric Mendelsohn was hired to help take to the next level. As CEO, Eric has inherited a well-run health care REIT with a nice pipeline of growth, and a balance sheet that is still in very good stead," Martin says.
Among other things, Hutchens leveraged his connections with regional operators of senior housing communities and NHI's sizeable cost of capital advantage in recent years to greatly expand its senior housing portfolio, which now generates more than 60 percent of total annualized revenues.
In doing so, he reduced NHI's exposure to skilled nursing, an asset class that depends heavily on sometimes-volatile government reimbursement.
Today, the company has what Mendelsohn calls a "Goldilocks mix" of private-pay and government-pay operators, 70 percent and 30 percent, respectively.
"Justin laid a great foundation for future growth," says Mendelsohn, who was recruited to NHI by Hutchens and initially served as the company's executive vice president of corporate finance. The two men had worked together at Seattle-based Emeritus, before Hutchens left to join NHI in 2009.
"We have upgraded our accounting and software systems, added to our asset management team and raised the profile of NHI" through a greater level of participation in industry associations, Mendelsohn adds.
Meet the New Boss
Before joining NHI, Mendelsohn spent nine years at Emeritus, most recently serving as its senior vice president of corporate development. He was working on the merger between Emeritus and Brookdale Senior Living, a deal that created the country's largest operator of senior housing, when Hutchens came calling.
"Justin reached out to me and said, 'I need a strong lieutenant, someone with industry relationships and with public company finance and capital markets experience,'" explains Mendelsohn, adding that Hutchens liked to refer to him as the "Swiss Army knife of senior housing" because of his diverse skill set.
Like Hutchens, Mendelsohn hails from the operating side of the senior housing business. He has plenty of connections in the industry because 
of that, but he brings a different leadership style to the job of chief executive officer of NHI.
"Justin had a very direct way of managing. He would share his vision and then go from there. We have a seasoned team of executives and a seasoned board at NHI. I want to hear from them on their ideas and get feedback on my ideas," Mendelsohn says.
His approach appears to be resonating within the company and the broader investment community. "I have never had a job where I get more feedback from the board, investors, analysts and colleagues on a constant basis. It is wonderful. I have a constant feed on how I'm doing at any given time," Mendelsohn says.
Getting to Know Nashville
One of his priorities as CEO is to expand the company's presence in its own backyard, the Nashville metro area, which has a large and growing health care industry. In 2014, there were 15 publicly traded health care companies based in Nashville, including Brookdale Senior Living, according to a report by the Nashville Health Care Council. Seven of the country's leading, for-profit acute care hospitals are located in the Nashville metro area.
"Nashville is a health care hub, and we could do a better job of raising our profile there," says Mendelsohn, who relocated to the "home of country music" from Seattle and has been actively networking in his new hometown.
NHI recently joined the Nashville Health Care Council, whose members include health care providers, owners of medical office buildings and other health care REITs with offices in the city. The company has also sponsored local fundraising events to benefit the American Red Cross and Alzheimer's research.
Being new to Nashville, "it is natural that I reach out and network in a way that will likely bear fruit on a professional level," says Mendelsohn, adding that some of his former Emeritus colleagues have relocated there as a result of the recent merger with Brookdale.
Going West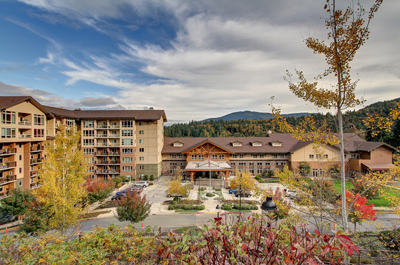 Mendelsohn has also set out to grow NHI's holdings in the West, where he has contacts from his days at Emeritus. Most of NHI's portfolio is concentrated in the Midwest and the South, including the more than 32 senior housing communities it owns in its four-year-old joint venture with Bickford Senior Living. It's a RIDEA joint venture, which allows REITs through their taxable subsidiaries to capture a share of the operating income of assets, in addition to collecting rent on the properties. The joint ventures comply with the provisions of the REIT Investment Diversification and Empowerment 
Act (RIDEA), which Congress passed in 2008."I hope to establish a presence in the West either through a new hire or by some other means," Mendelsohn explains.
Within the region, NHI is seeking to increase its presence in Utah, Arizona, Washington and Oregon, and to a lesser extent California. "There are wonderful retirement markets in these states and clusters of operators that we could do a better job accessing," he says.
Keeping an Eye on Oversupply
As NHI expands its reach, Mendelsohn is mindful of the steadily rising level of senior housing development in the United States, an issue weighing on the minds of many health care REIT investors. According to a report by Green Street Advisors, senior housing inventory growth is likely to increase at nearly twice the pace of the past four years between now and the end of 2019, a rate that is well in excess of anticipated demand growth.
"Construction during the last two to three years, and in the last 18 months in particular, has picked up, causing heartburn in local markets. New communities don't just compete for prospective residents, but for staff as well," says Kevin Tyler, an analyst at Green Street Advisors.
While the aging of the baby boom generation (or the so-called grey tsunami) bodes well for senior-housing demand, boomers don't start turning 80 in full force until the 2020s, Tyler notes. "There is a building boom well ahead of the actual demand," he explains.
According to Mendelsohn, NHI works closely with its operators to monitor the competitive landscape in its markets. "We take the issue of oversupply very seriously," he says.
"I agree that there are some markets that will experience oversupply as a result of all the new money coming into our space from groups that are not traditional senior housing investors," he adds.
New Competitors
The level of competition has risen in a few of NHI's markets, but the company's properties in those markets are fully occupied and have waiting lists, according to Mendelsohn.
"I think that if you are cognizant of what is happening in your markets and take immediate action to position yourself for new competition, you can weather it," he says.
One way to combat the threat of new competition, Mendelsohn adds, is to undertake a "soft remodel" of an existing property by painting and replacing furniture, carpeting and landscaping, followed by a grand re-opening.
"Keep in mind," Mendelsohn points out, "that these are not just buildings. They are communities, homes, friends and family. It takes a lot to redirect someone from an existing property to a new building that lacks a culture, a reputation, traditions and a sense of community."
As it has in the past, NHI will pick its markets carefully and focus on operators with strong reputations and newer properties, including the type of "hospitality-themed" communities that resonate with boomers because of their design, cuisine, programming and amenities.
"If senior housing is going to attract boomers, it needs to feel more like a resort," says Mendelsohn, adding that many newer facilities have less common area space than older properties, but larger resident rooms, resembling studio and one-bedroom apartments.
NHI, he adds, focuses on markets that are "double or triple deep," meaning that, in any given market, the number of available residents is two to three times the number of resident beds currently available or slated for development.
Five years from now, Mendelsohn expects NHI to have an even more diverse geographic footprint and asset mix than it does today. Its primary focus will continue to be senior housing, but Mendelsohn says the company is also looking for opportunities to add other types of assets to its portfolio, primarily medical office buildings, specialty hospitals and what he calls "TICTAAC" facilities. (TICTAAC is an acronym for temporary inpatient care to avoid acute care.)
Medical office buildings are generally viewed as a stable asset class: Their tenants, which include physicians' practices, typically don't relocate to new buildings as often as general office tenants.
TICTAAC properties, according to Mendelsohn, include skilled nursing facilities that will likely benefit from the push by managed-care companies to find less expensive alternatives to hospitals for certain types of medical procedures.
NHI, he says, already has a strong growth pipeline in place. Each year, about 30 percent of its deals come from its current stable of operators, he explains.
"Do we prefer private-pay senior housing? Yes, we do. That is the appetite investors have for our investment style," he says. "But I sense, talking to investors and analysts, that if we were to do some other medical assets, and it was at the right return rate, it would be well-received."